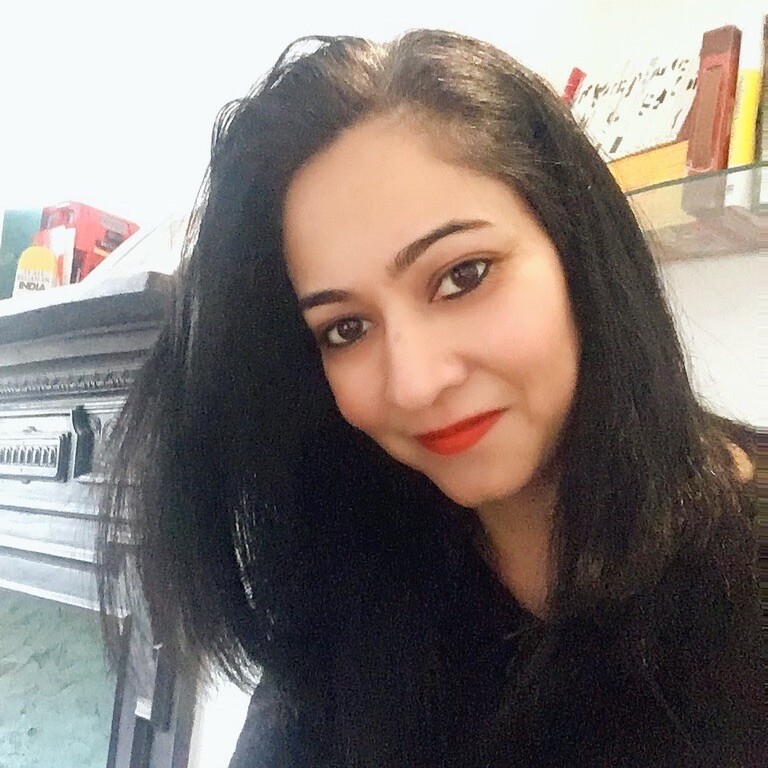 Because hitting publish is just the first step.
---
The first time I self-published a book, the term "indie publishing" hadn't yet become a part of the publishing lexicon. It was 2004, the vast majority of people were still wary of spending money online, and the Kindle hadn't yet been invented.
I had something to say, an audience of 7,000+ newsletter subscribers who wanted to hear it, and an app that could convert Word files to PDF.
I wrote the book in a month, priced it at $12.99, put a PayPal link on my website, and asked my readers to buy it. They did. I made $10,000 that first year from the book.
The second time I published a book, the indie movement was in full swing. It was 2014, Kindle millionaires were being featured in major newspapers and magazines, and while there still wasn't widespread acceptance of indie authors in mainstream publishing, readers were enjoying discovering new authors and having access to cheap ebooks.
This time, I published on Amazon. Two years later, I published another one. And two years after that, I published six more as part of a series. My readership has remained loyal and eagerly awaiting my next books, but the income from my books first stagnated, then dropped.
While I'd done all the right things in terms of building a series, having eye-catching covers, getting the books professionally edited, and having a customer list waiting for them before I launched, I also made a few strategic mistakes.
Which is why, with the next books I launch, here's what I'll be doing differently.
---
1. I will create a process
Each time I've written and published a new title, it's felt like I'm reinventing the wheel in terms of all the things that need to be done.
Cover, editing, publish on Amazon—that's the straightforward part and easy to remember. What I kept forgetting was making sure I had reviews ready to go on launch day, having a link between each title of the series, adding each new title that I released to the "More books by this author" page in each of my previous books. And on and on.
Had I just made a list of all the steps as I went along, it would be a matter of working my way through a checklist. Instead, each new book felt like a new mountain to climb, and, therefore, I kept putting them off.
2. I will pretend I'm working with a traditional publisher
I'm a hybrid author, so in addition to indie publishing my books, I'm also working on getting books out through traditional publishers.
You know what happens when you want to sell books to top publishing houses? That's right, you have to convince them of a few things. Namely, why this book is important to write. Why readers will buy it. Whether there's a market for this title and how big it is. What the author's promotional efforts will be like. In fact, a nonfiction book proposal can easily go up to 70 pages.
When I wrote my nonfiction titles, I knew I had a market of readers that would be interested in reading them. But that was about the extent of my market research. "I'll email my list to tell them about the book" basically summed up my promotional plan.
With my next book, I'll be doing a lot more than that. Going forward, I want to make sure that the only difference between the books that I publish myself and the books that someone else does is the name of the publisher. Everything else, including how I market the books, will be the same.
3. I will put more focus on promotional efforts
When I first started indie publishing, the assumption was that indie titles wouldn't get reviewed, wouldn't get stocked in bookstores, wouldn't hit the bestseller lists, and couldn't be taken seriously. That mindset stuck.
However, the publishing world in 2022 is an entirely different beast from what it was in 2005, or even 2015. The rules have changed. Indie authors such as HM Ward have proven that you can be completely indie and still hit the bestseller lists, Mark Dawson's books are available in my high street bookstore, and it's becoming increasingly common for indie-published authors to get offers from traditional publishers or to have their books turned into movies and TV series (Killing Eve, anyone?)
Both readers and the industry take indie publishing a lot more seriously now, which means there's a lot more opportunity to do PR for them, promote them in the trade press, and undertake a marketing effort, just as you would for any traditionally published book. Which is exactly what I intend to do.
---
4. I will publish on all platforms, in all formats
Speaking of getting media and doing publicity for the books, it's hardly likely if they're only ebooks, right? Right.
One of the biggest mistakes I've made along my indie journey is limiting the release of my titles. I've only ever published them in an ebook format on the Kindle. I'm not even exclusive in KDP. These were choices, not entirely errors of omission, and my plan was always to launch each individual format over time.
For my next one, however, I plan to launch in all formats, on all stores, simultaneously, so that readers can buy the books in any way they like, from any store they like, on the same day that the book launches.
5. I will have a launch party
I'll admit it: because I've been indie publishing my books, I haven't felt like I "deserved" to celebrate them in the same way I would a traditional deal. Which says more about my mindset than anything else.
Well, that's changing. For my next book, we're going to have a launch party, even if it's just online, and I'm going to invite my friends, my family, and my readers to come and join in the fun.
I don't write the book differently, no matter how it's published. So why would I launch, market, or release it differently?
6. I will be strategic about my launches
My strategy for releasing books so far has been, well, non-existent. I've written up a book and when I've felt ready to release it, I've chucked it on Amazon and told people about it. So I ended up publishing one book in 2016 and then seven of a 10-part series, all at once, in 2018.
While there was no big downside to this, I missed out on the potential upside of getting people excited about upcoming titles and opportunities to talk about each individual title in the series on its own.
The way I'll do it for my next books is to either write the entire series and then have a huge launch for it in one go, or release each title at specific intervals, say one a month.
By having more predictability, not only will the process be smoother for me, but more enjoyable for my readers as well.
---
7. I will not charge 99c
At the beginning of the "indie gold rush," 99-cent ebooks were all the rage. Authors were happy because they sold more, readers were happy because they could buy more books. And if a book turned out to be not to their taste, well, they only spent a dollar, right?
It wasn't to last, thankfully. Still, the advice for many new authors, even until recently, was to launch at rock-bottom prices so that readers would take a chance on them.
I have two things to say about this: one, this may well be true for fiction, but it doesn't work for nonfiction. You're providing information and people expect to pay for information. If you charge too little, people assume you're not giving them enough meat, and that's why your prices are so low.
Two, this works for people who have no audience. If you have a following already, people who are eager to buy your book, pricing low does nothing except convince them there's some sort of catch.
When I priced at 99 cents (of course I did; I've made all the mistakes so you don't have to), my book sales were minimal. I couldn't figure it out. A couple of weeks later, exasperated, I figured if the books weren't selling, I might as well raise the price.
The moment I did, my sales rose. And kept rising.
8. I will give them love after the initial launch
If you want to sell books after they've launched, well, you have to promote the books after they've launched.
This means you have to tell people about them, you have to continue to market them, and you have to find new and interesting ways to talk about them. Offer promotions or discounts or create bundles with other authors.
You need a plan for how you're going to keep selling your books weeks, months, and years after you initially launch them.
I didn't have a plan when I first started publishing books. I have a plan now, for the ones I'll launch next and for the backlist that already exists.
9. I will release more books
There's a saying in the publishing world: the best way to market your old books is to write new books.
This makes sense. Readers who discover your recent work and love it will go check out your other titles. And, of course, let's not forget, each time you launch a new book, you create more promotional opportunities, bring in new readers, and have more chances to talk about your existing titles.
The more titles you have out there, the more money and impact you can make because you're creating more new avenues into your work and when those new readers come in and like you, they stay, and they check out more of your work.
Final thoughts
For many first-time authors, publishing a book seems like the last step in a long process that has required months of typing away at the computer. However, if you want a publishing career and not just one published book, you need to think strategically not only about how you're going to launch a book, but how you're going to make it last.
That's what I'll be doing differently next time. Will you?
---
Break into Top Publications: 5 Case Studies
How one writer broke into The New York Times and TIME, became a contributing editor at ELLE, and made more than $10,000 from a single story.
Join the hundreds of writers who've used these case studies to break into dream publications.
---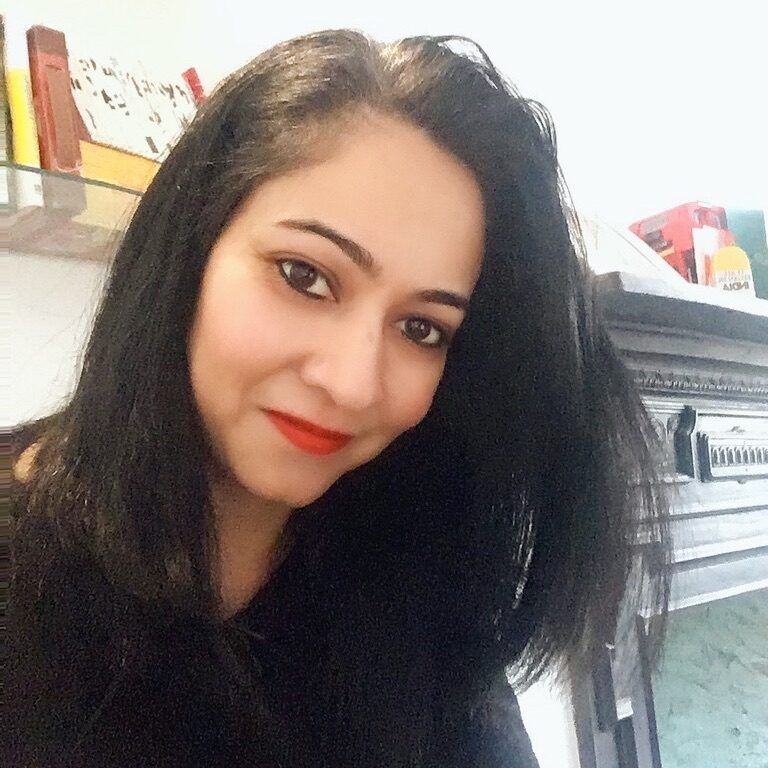 Natasha Khullar Relph
Founder and Editor, The Wordling
Natasha Khullar Relph is an award-winning journalist and author with bylines in The New York Times, TIME CNN, BBC, ABC News, Ms. Marie Claire, Vogue, and more.
She is the founder of The Wordling, a weekly business newsletter for journalists, authors, and content creators.
Natasha has mentored over 1,000 writers, helping them break into dream publications and build six-figure careers. She is the author of Shut Up and Write: The No-Nonsense, No B.S. Guide to Getting Words on the Page and several other books.
Sign up for The Wordling
Writing trends, advice, and industry news. Delivered with a cheeky twist to your Inbox weekly, for free.