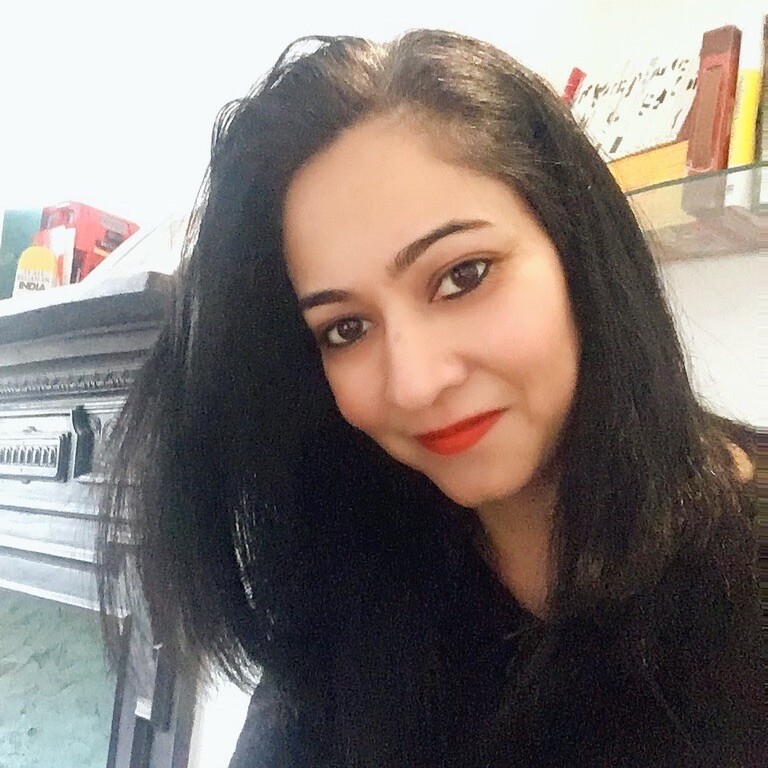 Why you need to build your readership (and how to do it.)
---
I've wanted to talk about how to build your readership and boost your traffic for a while now because it's something I've been thinking about in my own work and business.
I've talked before about why you need to grow your audience.
Today, let's talk about the different ways to do it.
Before I begin, however, a word of caution: Don't try to do everything at once. Take one small step at a time and build from there. When writers are told they need to build their audience, suddenly you'll find that they're on Facebook and Twitter and Instagram, as well as pitching three dozen blogs in their space, as well as querying and responding to HARO requests. That's all fine in the short-term, but no one can keep that up in the long-term and still be actually writing books, building products, or maintaining a blog. So pace yourself!
Do one thing, do it well, make it a part of your routine, and only then move on to the next.
Another note: For the purpose of this post, I'll focus on non-fiction writing, but some of the tips will definitely apply to fiction writers as well.
I've been experimenting with a few different things to build my audience.
Here are the things that I think work most efficiently.
1. Writing for other people/publications
I initially titled this point "guest blogging" but I think that hardly scratches the surface of what you could do to widen your reach.
Let's say you've started writing a blog about parenting a child with Asperger's. You should reach out to other bloggers who write about autism and Asperger's as well, sure, but you know who else you should write for? The New York Times Motherlode blog. Parents magazine. Local and regional parenting magazines. Parenting sections in small and big newspapers. Websites such as babble.com and sheknows.com. Blog for national magazines.
And each time you write for someone else, especially if it's an online publication, ask for a link to your website in your bio.
2. Optimize your bio
Before we talk about why your bio is so important, I want you to think of the last 20 articles you read online that had an author photo and bio at the bottom.
How many of those did you read?
How many times did you click on the link to their website?
When you got to the website, how many times did you subscribe to their blog or newsletter?
If you're like most people, your answers will be:
Fewer than 5.
One or two, maybe.
One, at most.
When I started my online adventures in 2004, I started contributing to a writer's website with 70,000+ subscribers to their newsletter. The first time I wrote for them, I figured I'd gain at least 500 subscribers to mine, because hey, they'd love my article, check out my website, and subscribe to my own newsletter.
The real number, I think, was somewhere between 400 and 500 and that, I now know, was actually pretty good.
I hear from so many writers who have taken guest blogging courses or been sold the idea of increasing their mailing list subscribers by simply writing for popular blogs, who are then absolutely flattened when the blog with 100,000+ readers only sends about 500 people their way, only 20 of whom subscribe. This isn't the popular blog's fault, it's about the fact that your bio is not enticing enough.
My goal for my bio is not to show how fantastic I am (though it helps if they think that because it makes it easier for them to click), but to give new-to-me readers a reason to visit my website. I do this by mentioning my free "9 Query Letters That Sold" book and giving them a link to my newsletter. I don't even mention my website.
3. Optimize your website
Here's what most authors do: They write a guest post or an article for a publication that has readers who might be interested in their book. They write a great bio that entices readers to visit their website or their book page. Then they wait.
Here's why it doesn't work: The reader comes to their website, likes what they have to say, but isn't quite ready to make the purchase yet. He or she leaves. Sale lost.
What most writers should do: Have a way to keep that reader interested and interacting with them. The best way I know to do this is to ask them to sign up for my newsletter immediately, in the sidebar or as a pop-up. Eventually, two months or two years from now, when they recognize my name because I'm in their Inbox weekly or trust my advice because they've seen quite a lot of it, they might be willing to make that purchase.
Selling happens later. You have to build that relationship first.
4. Understand different mediums
Many writers use social media as a catch-all term. When they talk about building their audience, they feel that Facebook, Twitter, LinkedIn and Pinterest are all interchangeable. They're not.
Twitter sucks at selling books while a mailing list is actually a fantastic tool for sales if you know how to use it properly. Facebook works best to bring people to your website and to engage with people in a comfortable setting.
So many people simply post the same things on all their social media feeds and in addition to annoying the crap out of their friends (who do not want to see that same blog post six times in a row), this strategy actually fails to take advantage of each individual medium.
5. Define a purpose for everything you do
So now you have a fantastic website that you can't wait for people to visit. But think about this: Is there something for them to do once they get to it?
What is the purpose of your website? For editors to find you on Google and give you work? (Then you better learn everything about SEO, shouldn't you?) Or is just for when someone visits so that they can learn more about you? (Do you have a very detailed 'About Me' page that they can refer to?) Or perhaps the purpose of your website is so that people can check out your books. (I hate to ask the obvious question but you'd be surprised by how many people miss this—Do you have a books page?)
Most writers understand they need a website, but they don't actually know for what purpose. If your website is a blog, what would you like your ideal reader to do? Get blog posts in email? Subscribe to your RSS feed? If your website is a one-pager for editors and clients, what's the main purpose? To get them to email you with work? To keep you in mind for future assignments on a particular subject?
Determine that action and then show them how to do it.
6. Create relationships
When I started my first newsletter back in 2005, I reached 7,000+ subscribers within a couple of years.
Back then, I had a lot of time so I would hang out a lot on writing forums and spent days having long conversations with writers. Because they knew me and trusted me, many writers would talk about me in their own newsletters or to their own readers. This led to more people discovering my work and created a ripple effect. I wrote so many thank you emails in those early years. I emailed everyone who had ever written an article that had helped my work. I wrote to authors, to newsletter owners, to people who seemed friendly, to anyone who shared my passions, really.
I had a lot of time to devote to many people, you see. Now I don't, and so I don't email random people out of the blue and therefore don't form as many friendships, and therefore, get as many links and recommendations.
You see how that works?
But that's fine because we all have busy lives and I will never be that twenty-two-year-old with an empty calendar and that's actually a very good thing. I don't have time and neither do you. You're trying to build your freelancing business, not have four-hour IM conversations on the stupidity of underlining a magazine title (true story). So what can you do?
Start with one. And go from there.
7. Engage with your current followers
Memorable is really good for your brand.
I find it odd but every single time I've written to a bestselling author or a Pulitzer Prize-winning journalist, I've received a very nice response. Most times I've written to one of the popular bloggers, nada, nothing. The reason I'm talking about this is that I get a lot of depressed emails about how hard it is to make connections with big bloggers.
You know what? Don't make connections with big bloggers. Make connections with smaller ones. Help members of your audience grow and they'll help you in turn. Write to people you truly respect, regardless of the size of their audience. Promote others, help others. Engage with people who take the time to comment on your blog and email you. It's just the decent thing to do, and it helps you to further build your audience, no matter how big it may already be.
8. 10% writing, 90% marketing
I'm not sure how I feel about this because I am, after all, a writer and not an Internet marketer, but I heard somewhere this statistic that if you want to build your readership, you should spend 10% of your time writing your content and 90% marketing it. And you know, it makes sense, at least early in your career.
What's the point of writing blog post after blog post if no one's reading it, right? The whole point of marketing is that your work doesn't exist in a vacuum, so promote everything you write to the best of your ability. Your work will enable people to find you and when they land on your website, hopefully you'll have optimized that to engage them and make them fans for life.
9. Create a marketing plan
Seriously, just do this. I've written The Freelance Writer's Guide series of books, as you know, and like anything else, books don't exist in a vacuum. You want the reviews to put on your website, sure, and you want the word-of-mouth sales, which are really important, but how will people even appreciate your work if they don't know it exists? So I basically created a 25-item checklist of ideas that would help me promote the books.
Why 25? I don't know, a random number that isn't too unachievable but also feels like I'm pushing myself. This is a long-term strategy. I won't be able to do all 25 things today, but I'm in this for the long haul, so maybe I can do two things this week and then I'll do another three in the next one. It doesn't have to be all or nothing.
Create your own marketing plan, whether that's for a book or a blog or a newsletter or general audience building. Put down all the crazy ideas you have on it and then one by one, as time permits, pick them and do them.
10. Look at what other writers are doing and where
You don't have to come up with all the ideas yourself. There are people who have been there before you and who have launched successful businesses, created highly trafficked blogs, and published books and courses with thousands of buyers.
Where did they promote themselves? What strategies did they use? Where did they guest blog?
Study the methods of those who have gone before you for ideas and see which of them you can apply in your own life and work.
---
Break into Top Publications: 5 Case Studies
How one writer broke into The New York Times and TIME, became a contributing editor at ELLE, and made more than $10,000 from a single story.
Join the hundreds of writers who've used these case studies to break into dream publications.
---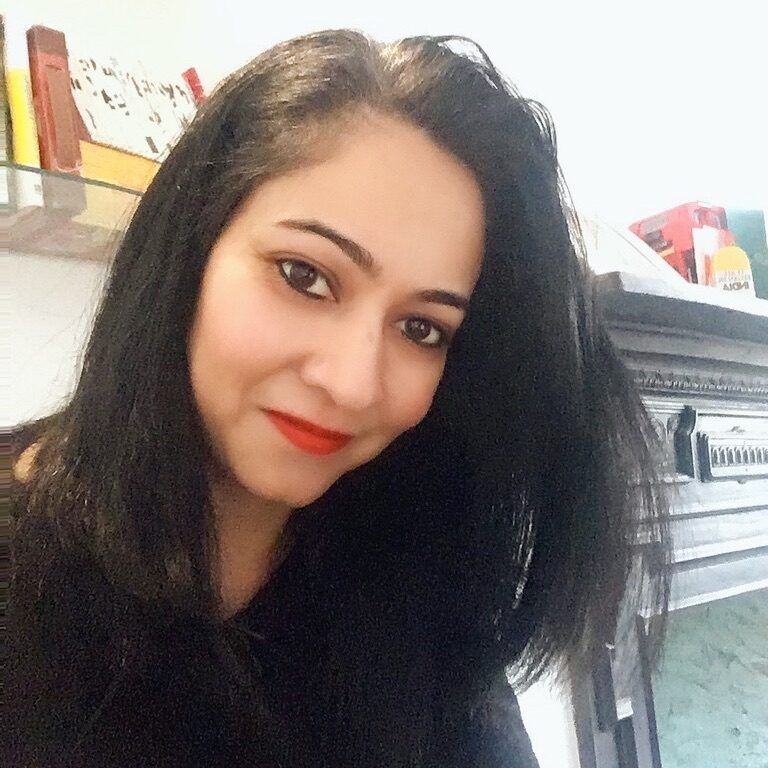 Natasha Khullar Relph
Founder and Editor, The Wordling
Natasha Khullar Relph is an award-winning journalist and author with bylines in The New York Times, TIME CNN, BBC, ABC News, Ms. Marie Claire, Vogue, and more.
She is the founder of The Wordling, a weekly business newsletter for journalists, authors, and content creators.
Natasha has mentored over 1,000 writers, helping them break into dream publications and build six-figure careers. She is the author of Shut Up and Write: The No-Nonsense, No B.S. Guide to Getting Words on the Page and several other books.
Sign up for The Wordling
Writing trends, advice, and industry news. Delivered with a cheeky twist to your Inbox weekly, for free.