FROM THE EDITOR'S DESK: Write more. Write better.
ON THE WORDLING: The 3 types of content marketing clients
NEWS & VIEWS: Art institutions are investing in publishing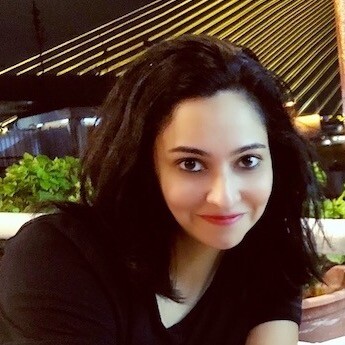 Happy Thursday, writer friends!
I find it interesting to look at sales numbers for my books every once in a while because no matter how much I think I can predict how something will do, there are always a few surprises. 
For instance, of all my books for writers, Shut Up and Write: The No-Nonsense, No B.S Guide to Getting Words on the Page is the highest seller. This isn't a surprise. The Freelance Writer's Guide to Content Marketing is a close second, and also not a surprise. 
The third best seller, however, is not The Freelance Writer's Guide to Making Six Figures or even The Freelance Writer's Guide to Making More Money but The Freelance Writer's Guide to Making $1,000 More a Month.
Hmm. This is definitely a surprise. (I almost didn't write this book because I didn't think anyone would read it.)
Further, the sales value of these three titles is more than the total of all the others put together, including the two on pitching. 
Here's what I've learned about selling books in the last few years:
You can never predict with 100% certainty what will resonate and what will sell. Everyone's guessing. Including publishers.


Inspirational books remain incredibly popular, far more than books that teach strategy, in most cases.


People pay me thousands of dollars to learn my pitching and marketing methods, but when it comes to a $4.99 book? They pick up the other ones. This makes complete sense, and I do the same.


You cannot get insights in a vacuum or by publishing one book. If you really want to learn how publishing works, why books sell, and the psychology of buyer behavior, you have to publish more and you have to publish frequently. You need points of comparison.


How one book sells (or doesn't) is not an accurate reflection of how another one will. You have to bat, and often.


Sales build with each additional book, especially in the same genre. I sell more copies of my previous books each time I release a new one because when someone buys a new title, they often check out the backlist as well. The more books you have on offer, the more money you will make over time.
How do you sell more books? Write the next one. Turns out that classic publishing advice is actually true, if incomplete. 
But this sort of analysis is only possible if you treat your author career like a business. You have to learn to write fast and publish faster. 
I wish someone had told me at the beginning of my career to just write that bad first book, second book, and third book as quickly as I could. Get them out of the way, make space for the new ones. I spent far too much time trying to figure out how to fix the first novel. While it's an excellent book that I'm incredibly proud of, I lost many years because I was stuck on trying to get this one story right instead of just practicing, practicing, practicing. With almost three novels and nine nonfiction books behind me, I now see the value of this practice.
The moment I stopped being precious about that one book and that one story, I opened the door to many more.
I got faster. The writing came easier. I started believing that I knew what I was doing, and I did it with much more confidence. 
You need words on the page—a lot of them—to get to this point. 
So I'll give you the advice that no one gave me: 
Get those bad words out early and get them out quick.
Don't get attached to one project at the expense of your entire career. 
Once you finish a draft, you can rewrite it. But you can also explore new projects, new characters, and new ideas. 
That practice is what will lead you to the publication, not obsession over one book. 
Are you creating? 
Are you writing? 
Are you finishing? 
If yes, great, keep going, don't stop, do more of it. 
If not, I can help. The Write 5K Every Day bundle is one of my most popular bundles and one that I personally go back to repeatedly.
The videos are intimate. 
The tools are solid. 
You get to release the struggle and embrace the flow. 
I don't just care about the words you write. I care about the emotions you feel when you write them. 
If writing isn't making you happy, you need to fix that. 
Write 5K Every Day will guide you through letting go of the struggle and moving into a place where showing up for your writing is easy, fun, and something you want to do all day, every day, day after day. 
If this feels like something that would elevate your productivity, your confidence, and your word count, jump in now.
Check out the details + pricing + breakdown of the trainings here.
Enjoy the issue!


Natasha Khullar Relph
Editor, The Wordling
There are three types of clients you'll work with as a content marketing writer. Here's what you need to know about each, including the best way to pitch and get work from them. 
NEWS & VIEWS:
Underrated publishing opportunity: Art galleries and museums
It happened before with content. Businesses became full-fledged media companies and started publications in order to promote their products. On a larger scale, this has included brands like Red Bull and Goldman Sachs, and on a smaller scale, brands such as Headspace. (I wrote about this in Issue #92.)
It happened with broadcast. Instead of selling their videos and documentaries to broadcasters, companies such as Barcroft Media put their content on YouTube and went to viewers directly. (In 2019, Barcroft Studios sold to Future in a $30 million deal. Full disclosure: the founder is a family friend and mentor.)
And now it's happening with publishing. Even as the traditional publishing model collapses, publishing itself remains profitable. Which means it's inevitable that businesses and organizations will either publish books directly or create publishing arms to support their brands. I'll discuss subsets of this trend in future issues, but for now, let's focus on an oft-neglected part of the publishing business: the art world. 
In a recent article on Publishers Weekly, Emell Adolphus breaks down the current trend of art institutions investing in publishing. Some highlights from the story:
"As these institutions seek to reach new audiences and remain relevant, book and magazine publishing have increasingly become important avenues for interdisciplinary conversations."


"Without the pressures to deliver higher profits each quarter that the Big Five trade publishers face, [Alison McDonald, head of publishing at Gagosian Gallery] said Gagosian has been able to use its publishing power to bring new points of view to existing art and highlight new visual artists by pairing them with literary authors. In the gallery's Gagosian Quarterly, which includes a section for fiction writing, acclaimed writers including Emma Cline and Percival Everett are frequent contributors, responding to recent exhibits with short stories and narratives features."


"In the winter 2022 issue of Gagosian Quarterly, author and activist Roxane Gay edited a supplement on the Black female figure, with depictions and analysis by Black female visual and literary artists."


McDonald tells PW: "Having a really strong editorial team really helps us put it out in a way that feels both interesting and exciting but also solid. There's something to take away that you didn't know before. Sometimes it's a three-minute video, and sometimes it's a 500-page book."


The Met's publisher and editor-in-chief Mark Polizzotti explained that the museum hopes to produce books that captivate current art enthusiasts and also create new fans. "I am thinking about the person who never goes to the Met but might find themselves interested in a topic," he said. "We pay a lot of attention to the same kinds of marketability and financial issues that a regular trade publisher does."
Key takeaway
Opportunities for books, content, and even literary fiction are expanding. However, you're likely to miss them if you're looking exclusively at traditional publishing models. Nonfiction publishing is beginning to niche down, just like content once did and fiction already does. And that is where the real money will be made.
ALSO SEE
Drama at CrimeFest: The festival's organizers have apologized "wholeheartedly" for comments by author Peter Guttridge in a four-minute toast that some in the audience called "sexist, racist, rambling." 
Enhanced bylines: Starting today, stories on the New York Times website will do away with traditional datelines that tell readers where a story was reported from and instead, have "enhanced bylines" that shed more light on how the journalists did the reporting. 
Suing for book bans: In response to a troubling wave of book bans, PEN America, Penguin Random House, a group of authors, and a group of parents have filed a federal lawsuit against a Florida school district over the unconstitutional removal of books from school libraries, Publishers Weekly reports. 
GLOBAL REPORT
UK: Caffè Nero has launched a major new book award that will cover children's books, nonfiction, and novels. TikTok is also launching book awards in the UK and Ireland, "The awards, which will be voted on by users through an in-app vote, feature nine categories, including ones recognizing the best book of the year, the BookTok author of the year, and the BookTok creator of the year." 
INDIA: "Reporting for The Hindu, Sahana Venugopal says HarperCollins India CEO Ananth Padmanabhan is firmly in the pro camp for AI-narrated audiobooks, but for now the problem for Indian publishers is finding the right AI voice in a world where, for now at least, American English and British English AI-blended voices dominate the field." 
THE PHILIPPINES: "Per a recent joint UNICEF-UNESCO report, fewer than 10 percent of Filipino children can read simple text or comprehend a story. The Philippines National Book Development Board (NBDB) is already addressing this with "Book Nooks", described as places for storytelling, book clubs and writing workshops in the community, and Book Nooks will be central to the largest traveling book festival in the country, the Philippine Book Festival, that starts in June. 
QUOTE OF THE WEEK
"I've found the best way to revise your own work is to pretend that somebody else wrote it and then to rip the living shit out of it." 
– Don Roff
SHARE THE WORDLING
And we will be eternally grateful.