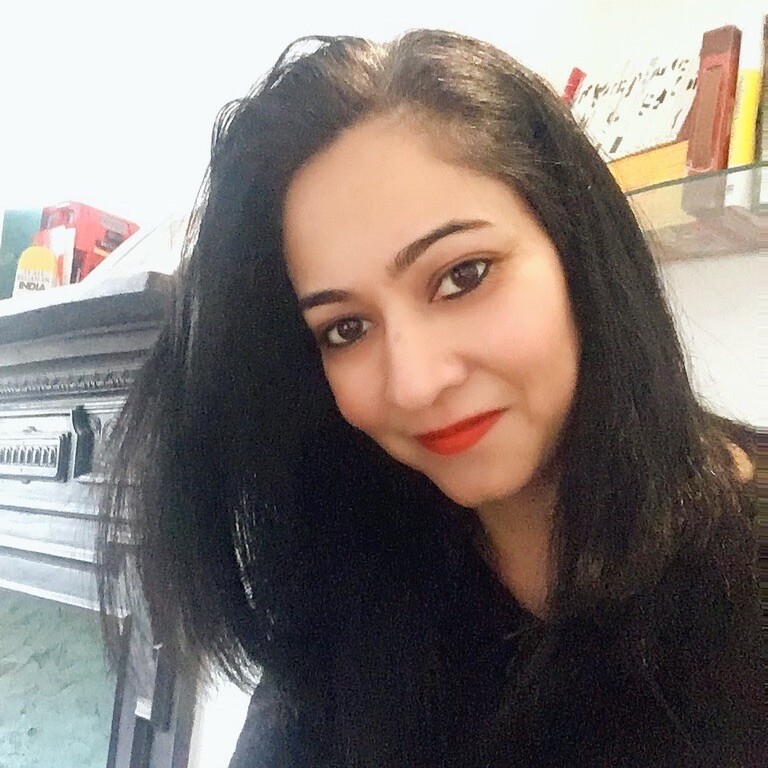 The goal is to write a 50,000-word novel in a month. You in?
---
Imagine a month-long party where writers from all over the world come together to write. There are no dress codes in this party (you can wear an Oodie, you can wear make-up, or you can wear both!), there is no set time for arrival or departure and, best of all, you never have to leave your house (unless you want to).
There is one requirement, however: you show up and you write.
Yes, I'm talking about NaNoWriMo or National Novel Writing Month, the annual event for novelists, where thousands of writers set the goal of writing and finishing a 50,000-word novel in 30 days.
Sound like your idea of fun? Here's everything you need to know about participating in—and winning—this annual event.
What is NaNoWriMo?
Chris Baty founded NaNoWriMo or National Novel Writing Month in San Francisco back in July 1999. Its humble beginnings have since transformed into a global phenomenon that brings writers together during the month of November to embark on a whirlwind creative journey.
The goal of NaNoWriMo is simple: write a 50,000-word novel by the end of the month. This worldwide creative writing challenge officially kicks off on November 1st, and throughout the month, writers of all levels and genres share their experiences and progress, often using the forums and workbooks provided by NaNoWriMo to enhance their fiction writing skills.
Over the years, many NaNoWriMo participants have achieved this impressive feat, and some of them have gone on to become bestselling authors. These success stories include bestsellers such as:
Water for Elephants by Sara Gruen
The Night Circus by Erin Morgenstern
Fangirl by Rainbow Rowell
Wool by Hugh Howey
The nonprofit organization also hosts:
Camp NaNoWriMo: A related event that takes place in both April and July. It offers a more flexible and relaxed version of NaNoWriMo, where participants can set their own word count goals and work on various writing projects, including nonfiction books, collections of short stories, etc.
The Young Writers Program: This is an initiative designed for young participants, typically students in K-12. It provides a space for young writers to set their own word count goals and work on writing projects tailored to their age group.
The rules of NaNoWriMo
The rules of NaNoWriMo are straightforward:
Writing period: NaNoWriMo takes place during the month of November. You will start on November 1st and aim to reach 50,000 words by 11:59 pm on November 30th.
Original work: Your novel must be a new and original work. You can't use any previously written material. Outlining and character sketches are allowed, but not previously written chapters.
Word count: The goal of NaNo is to write a 50,000-word-novel in a month. Your own novel can be longer, but 50,000 is the minimum word count for a "win."
Prizes: While NaNoWriMo itself doesn't offer monetary prizes, you receive a certificate and web badges when you reach the 50,000-word goal. Plus, there are sponsor offers and donor prizes participants can win.
Should you take part in NaNoWriMo?
Participating in NaNoWriMo can be a rewarding experience, but it's not for everyone. Whether you should take part depends on your writing goals, your writing style, your starting point, your current work-in-progress, and personal preferences.
Take part in NaNoWriMo if:
You need motivation: NaNoWriMo provides a structured, time-bound challenge that can be motivating to undertake as part of a community. If you struggle with self-discipline and need a push to start or finish a novel, this challenge can help.
You thrive on deadlines: Some writers work best under pressure. If that's you and you find deadlines help you focus and produce, NaNoWriMo's 30-day deadline might be just the thing you need.
You enjoy community: NaNoWriMo gives you access to a vibrant writing community with local chapters. If you enjoy connecting with fellow writers, sharing experiences, and attending write-ins, you'll find a supportive community during November.
You're willing to let go of perfectionism: NaNoWriMo emphasizes quantity over quality. If you're willing to put aside perfectionism, embrace rough drafts, and save editing for later, it can be a liberating experience.
Skip NaNoWriMo if:
You prefer a slower pace: Writing 50,000 words in a month is intense. If you prefer a more relaxed writing process, NaNoWriMo's fast pace may not work for you.
You're in the middle of another project: NaNoWriMo is a significant time commitment. If you're already working on a writing project or have other obligations, it may not be the right time in your life for this challenge.
You find it stressful: While some writers thrive other pressure, others find it stressful. If writing to a tight deadline causes anxiety, you might want to pass.
Your goals differ: If your writing goals don't align with producing a 50,000-word NaNoWriMo novel, it may not be the right fit. Perhaps you're hoping to finish a nonfiction book or a collection of short stories. In those events, this wouldn't be the right challenge for you.
Preparing for NaNoWriMo
Preparing for NaNoWriMo is a crucial step in ensuring your journey through this novel-writing challenge is both enjoyable and successful. Let's talk through some essential preparations, from choosing your story idea to connecting with a supportive community, so you're well-equipped for the upcoming adventure.
Step 1: Decide on the story idea you'll work on
If you're participating in a challenge that requires you to finish a novel in 30 days, you'll need a story idea for said novel. You may be like the authors who have notebooks full of story ideas sitting around at all times and your first task will be to sift through these gems of brilliance and decide which one you'll be tackling first. If, on the other hand, you don't yet have a concrete idea, then this is the time to find one.
Step 2: Write a one-paragraph summary of your book
Next, distill the essence of your story into a concise, one-paragraph summary. This exercise compels you to clarify your narrative's core, identifying the primary characters, conflicts, and themes and gives you a clear direction for the path ahead.
Step 3: Create an outline
With your one-paragraph summary in hand, you're now ready to start plotting out your book. This is a part of the NaNoWriMo prep not all writers look forward to.
If you're a pantser or someone who prefers to just dive in to discover the story, let me just say this: Your novel outline does not have to be detailed. It could be a simple two-page synopsis. All you're looking for at this point is who your characters are, the journey they'll be undergoing through the course of the book, and the overall plot narrative.
If you are a planner, however, you may choose to go much more detailed with your outline. Some writers like to have scene-by-scene summaries with detailed character development and world building available before they start writing, while others are happy just knowing where each chapter is beginning and ending.
Step 4: Sign up for the NaNoWriMo challenge
The NaNoWriMo buzz starts building well before November, in the weeks before the event. This is a good time to sign up on the NaNoWriMo website, check out the resources available, and jump into the writing forums. A few things to look for:
Regional community: You can connect with others in your region through the website. Volunteer Municipal Liaisons often organize local events, write-ins, and activities.
Forums: The website hosts discussion forums where writers can seek advice, share experiences, and find answers to questions.
Word count tracker: The site has a word count tracker tool to help you monitor your daily and overall progress. This can help you stay motivated and on track toward your goal.
Pep talks: NaNoWriMo invites published authors and experienced writers to share inspirational and practical advice through "pep talks." If you're feeling stuck, one of these can provide the inspiration to get you moving again.
Step 5: Schedule 50 hours of writing time in your month
Your schedule will play a crucial part in your achievement of your daily word count goals over the next 30 days. It's important to create time in your calendar in advance. Start by evaluating your daily routine and commitments, especially if you're a parent, and identifying pockets of time when you can write.
Here's the thing: If you write 1,000 words an hour, on average, then to finish writing a 50,000-word novel, you'll need to schedule at least 50 hours of writing time during the month of November. So do that now, before you even begin. Figure out the times in the day when you'll be writing and block them off on your calendar before the month even begins.
Step 6: Connect with the writing community
The support and camaraderie of fellow writers will be invaluable during your novel-writing journey. These writerly connections can provide encouragement, motivation, and a sense of accountability. You can swap ideas, seek advice, or express frustration on days when things aren't going to plan. By connecting with the writing community, you'll not only boost your spirits but also increase your chances of winning, especially if this is your first NaNoWriMo.
How to write a novel in a month and win NaNoWriMo
Now that you're all prepped and ready to go, it's time to start writing your new novel. Here's everything you need to know about bringing your NaNoWriMo project to a finish and winning the challenge.
1. Find clarity on your story
The best thing you can do for yourself at the beginning of this month, but also as you go through the writing process, is to keep finding more and more clarity.
If you've outlined your novel during the NaNoWriMo prep process, you'll probably already have a great deal of clarity on your characters or plot, but if you don't, now is the time to find it. Make sure that before you sit down to write a scene, you have some sense of what happens. Otherwise, you're likely to veer off course over the month and while a first draft isn't meant to be perfect, you also don't want to end up with a muddled mess that takes you months to clean up.
2. Know your speed
50,000 words in a month is 1,667 words in a day. 1,667 can be a lot of words, especially for newer writers who haven't yet had a lot of practice. The good news, however, is that it doesn't take an entire day of writing to reach that goal.
On an average day, I can write around 500-700 words during a 15-minute sprint, which works out to around 3,000 words in 1.5 hours. This is only for a first draft, though, and on a novel where I'm working off an outline that I already created. Still, I have to admit to being surprised during last year's NaNoWriMo at how quickly I was getting the words down.
If you're an aspiring writer who's found the idea of NaNoWriMo intimidating, it's likely because you've assumed it'll take you hours to get these words written. Depending on your speed, you'll need between one and three hours. And once you know how long it will take, it'll become easier to schedule that time in your day.
3. Set and celebrate milestones
Begin by dividing your NaNoWriMo journey into several clear milestones. These milestones could include completing specific word counts, finishing certain chapters, or reaching significant turning points in your story. Having well-defined markers of progress will make the larger goal of completing 50,000 words seem more achievable.
When you reach a milestone, take a moment to acknowledge your accomplishment. This could be as simple as rewarding yourself with a treat, taking a short break, or sharing your achievement with your writing community. Celebrating your successes along the way keeps you motivated and excited to continue writing.
4. You may start out slow
Your writing speed will increase. This sounds like a no-brainer, but it's often something we don't acknowledge. Perhaps it's the writer mythology that clouds our perception, or the false assumption that talent and speed are static. Whatever the reason, what I do know is that I write my fiction significantly faster today than I did two years ago. The more I've practiced, the faster—and better—I've become.
Everything you're doing in these 30 days is practice, and you will be a different writer on Day 30 than you were on Day 1.
5. Honor your unique writing process
Winning NaNoWriMo isn't a one-size-fits-all formula. The goal is 1,667 words a day on average. How you get there will be unique to you.
Some writers thrive on meticulous planning and outlining every detail, while others are "pantsers," preferring to write by the seat of their pants with little preparation. Some prefer to write in the day, others are night owls. Perhaps you'll write in one-hour sessions. Or perhaps, like me, you prefer 10-minute sprints.
6. Write in sprints
Speaking of sprints, this is one of those writing tips that has changed my writing process so much that writing a 50,000-word manuscript has gone from being an insurmountable challenge to a regular accomplishment.
To conquer NaNoWriMo, embrace the power of writing sprints. Instead of chaining yourself to your desk for hours on end, break your writing into manageable chunks. You do this by setting a timer for a focused burst of writing, often ranging from 10 to 30 minutes. During this sprint, let your creativity flow freely without worrying about perfection.
Writing in sprints serves two valuable purposes:
It combats writer's block and procrastination, as the finite time frame creates a sense of urgency.
It boosts your productivity and word count since the concentrated bursts can help you tap into your creative zone.
7. You don't have to write daily
The idea of writing daily during NaNoWriMo can seem daunting, especially if you have a busy schedule. The good news? You don't have to write every single day to win.
While consistency is valuable, it's more important to set a realistic writing schedule that suits your life. For example, during last year's NaNoWriMo, I wrote my 50,000 words for the month, but I did not hit the recommended 1,667 words each day. In fact, for 13 of the days of November, I didn't write at all. Which means, yes, I averaged more than 3,000 words on the days I did write. I found that this worked better for my life and personality.
The key here is to strike a balance that allows you to meet your word count goals without burnout. Flexibility is your friend during this writing challenge. So don't stress if you miss a day or two. Just find your rhythm and stick to it as you keep moving forward.
8. Get ahead early
Winning NaNoWriMo requires a strategic approach and one effective strategy is to get ahead early in the game. Rather than sticking to the daily word count requirement, aim to exceed it during the first few days.
Early progress provides you with a cushion for the inevitable days when life throws curveballs. By building this buffer of extra words, you can ease the pressure later in the month.
Getting ahead isn't just about hitting your word count, however. It's about staying motivated and maintaining your momentum. When you see your word count surpassing the target, it's an encouraging sight that fuels your determination to keep writing. It leaves room for creative exploration without the fear of falling behind. By sprinting ahead in the early stages of NaNoWriMo, you give yourself the freedom and flexibility to navigate the unpredictable journey through the rest of the month.
9. Allow for imperfections
I like to have three drafts for every piece of work I create.
The first draft is to make the work exist, to transfer the seed of the idea to the page so that it can take some coherent shape or form.
The second draft is to help it make sense.
And the third draft is for polish.
Right now, we're working on the first draft. It's meant to be shitty. The thing is, you can't afford to be a perfectionist when you're writing at this speed. Which is fantastic because this takes the pressure off. What aiming for high word counts has done for me is something nothing else could—it's taught me the art of release.
You may well start out with visions of an incredibly well-written first draft, but by the end, if all you're committing to is the 50,000-word goal, everything else falls away. It's just you and the story you're telling, however imperfectly it may first appear on the page. I've learned that when I'm writing fast, I'm often writing more from instinct and gut, which means that while the words will certainly need polishing later, the emotion and the storytelling itself are pretty solid.
10. Write the scenes that feel like the most fun
One of the most effective strategies for finishing NaNoWriMo is to begin with the scenes that genuinely excite you. These might be the heart-pounding action sequences, emotionally charged confrontations, or moments of profound revelation in your story. Writing the scenes that spark your enthusiasm can help you build early momentum. It's like starting a long-distance race with a sprint—you channel your initial burst of energy into the most thrilling part of your narrative. This approach not only makes your writing process more enjoyable, but also creates a sense of accomplishment.
11. Expect the messy middle
A common stumbling block for many novelists is what we refer to as the "messy middle" of book writing. This is the point where the initial excitement has worn off, but the finish line is not yet in sight. It's a stretch that can feel daunting, leading to procrastination and self-doubt.
Know that the middle of your novel will likely be, well, messy. Characters may feel stuck, plot lines might meander, and the narrative could lose some of its initial sparkle. This is all part of the creative process.
Look at this period as an opportunity for character and plot development. Use creative writing prompts to help you spark new ideas. Experiment, introduce unexpected twists, and explore subplots. Remember, this "messiness" is a necessary step in the evolution of your story and unfortunately, it's also the point at which most writers will quit. If you can get through this difficult stage, however, you'll get to the last third of your book and your enthusiasm will pick right back up.
12. Acknowledge the doubt and fear
Doubt and fear often come hand-in-hand with the creative process, and it's no different in the world of NaNoWriMo.
Understand that it's perfectly normal to feel doubt about your writing abilities or fear that your story isn't measuring up to your initial vision. Instead of letting these emotions paralyze you, use them as fuel for your writing journey. Allow doubt to push you to strive for better and let fear be the driving force behind your commitment to finishing what you started. The truth is, most writers, including successful bestselling authors, grapple with these emotions. By embracing doubt and fear, you're stepping into a tradition that includes literary greats. So, when those moments of uncertainty creep in, take a deep breath, acknowledge them, and then return to your writing with renewed determination.
13. Avoid the comparison trap
When you're in the thick of NaNoWriMo, it's tempting to compare your progress to others. You might see fellow participants boasting high word counts, beautifully outlined plots, or seemingly effortless creativity, and this can be disheartening. However, it's crucial to remember that every writer's journey is unique, and what works for one person might not work for you.
Instead of falling into the comparison trap, focus on your own goals and achievements. Celebrate your daily word count, no matter how big or small, as a testament to your dedication and progress. Your writing journey is about personal growth and storytelling, not outdoing someone else. By staying true to your own path, you'll not only maintain your motivation but also increase your chances of success during NaNoWriMo.
14. Tap into the community support
Writing can often be a solitary endeavor, but NaNoWriMo can be an excellent time to hang out with a vast and supportive community. Whether you connect with fellow writers at local in-person events or join virtual write-ins through the NaNoWriMo forums or social media, you'll find encouragement, advice, and inspiration. The camaraderie of other NaNoWriMo writers can be a powerful motivator, especially when things aren't going well. Since there are writers checking into the forums globally, you may be able to find people who write in your specific genre, such as sci-fi or romance, in languages other than English, or who're intending to self-publish on Amazon instead of going through the traditional querying route once they're finished.
15. Let the book guide your decisions
The best way to learn how to write a novel? Is to actually write one.
As you immerse yourself in the writing process, let your story guide your decisions. Understand that your novel might take unexpected turns, and characters could reveal themselves in ways you didn't initially plan. Trust the process, learn as you write, and be open to the novel's own evolution. NaNoWriMo is not just about producing a manuscript; it's about becoming a more experienced and intuitive writer. So allow your book to guide your decisions and show you the path forward.
16. Use psychological tricks
Writing any large quantity of words often involves using clever psychological tricks to keep you on track. Here are some I've found helpful through the last two decades of my own writing career:
Leverage the power of rewards: Set up a system where you reward yourself for achieving the smallest of goals. The rewards can be simple yet motivating, like enjoying a piece of your favorite chocolate, watching an episode of your favorite TV show, or taking a short walk. By associating small pleasures with writing achievement, you create positive reinforcement that encourages consistency.
Think in terms of sprints: I know I can write 500 words in 15 minutes. And while logically know it's the same, it's far easier to for me to quickly knock out 4 sprints during the day with 15 minutes of writing here and there than to put pressure on myself to produce 2,000 words each day. If I try to think of the big chunk all in one go, it trips me up. But a 15-minute sprint? I'm doing one right now.
Create a sense of urgency: Set deadlines or participate in writing challenges that require you to meet daily or weekly word count goals. The pressure of a looming deadline can spur you to write more, faster. Additionally, consider joining a writing group or sharing your progress with friends. The fear of disappointing others can provide the motivation you need to keep going.
17. Don't turn off life
It's crucial, during these 30 days of NaNoWriMo to balance your writing goals with your everyday life. While the challenge may be intense, it's essential not to become so consumed by your writing that you neglect other responsibilities or self-care.
Incorporate your writing into your daily routine in ways that work for you. Whether it's early morning or late at night, find a consistent time for working on your NaNoWriMo book that aligns with your lifestyle. Also, remember that downtime is essential for your creative well-being. Schedule breaks during your writing sprints to rejuvenate your mind and prevent burnout.
18. Have fun with this
It's easy to get caught up in the frenzy of word counts and deadlines during NaNoWriMo, but amidst the exhilaration, don't forget the most critical element—having fun. Remember, winning NaNoWriMo isn't solely about reaching a word count; it's about relishing the creative process. By approaching the challenge with a playful and joyous mindset, you not only enhance your writing experience but also increase the likelihood of producing a novel that reflects the enthusiasm you poured into it.
Make 2023 the year you finish your novel
The first draft of a book should take no more than three months to finish, as the great Stephen King once said, but for most authors, it can end up being a multi-year challenge. If you're ready to stop struggling once and for all and finally finish that damn book, Wordling PLUS can help you find the tools and strategies to make it happen more easily.
In less than five minutes, you can sign up and get access to 5K Every Day, our 8-video training bundle, that will show you how to write 5,000 words a day, today.
Let me show you how to make your writing not just faster, but easier. Get started here.
---
---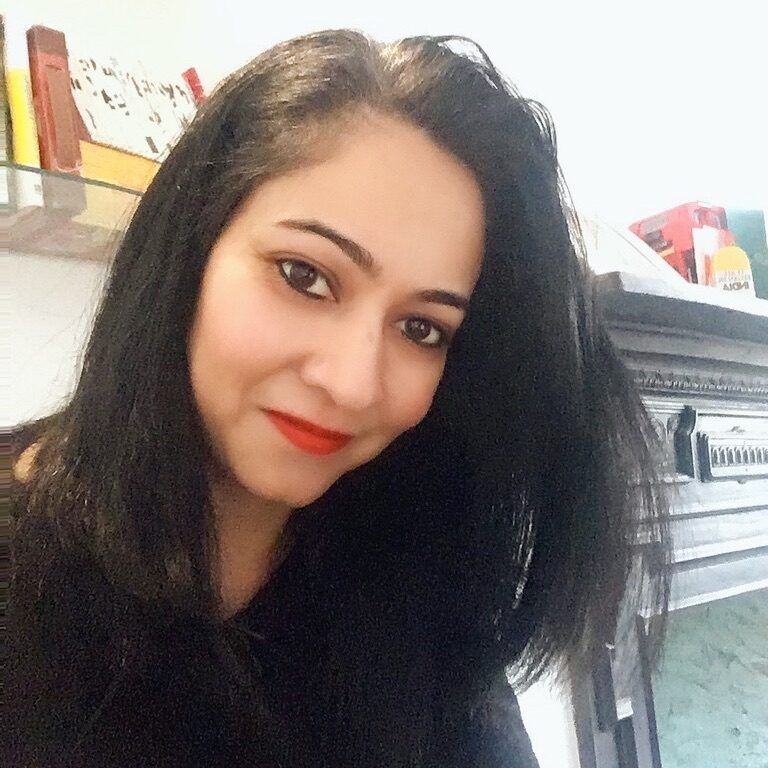 Natasha Khullar Relph
Founder and Editor, The Wordling
Natasha Khullar Relph is an award-winning journalist and author with bylines in The New York Times, TIME CNN, BBC, ABC News, Ms. Marie Claire, Vogue, and more. She is the founder of The Wordling, a weekly business newsletter for journalists, authors, and content creators. Natasha has mentored over 1,000 writers, helping them break into dream publications and build six-figure careers. She is the author of Shut Up and Write: The No-Nonsense, No B.S. Guide to Getting Words on the Page and several other books.
Sign up for The Wordling
Writing trends, advice, and industry news. Delivered with a cheeky twist to your Inbox weekly, for free.