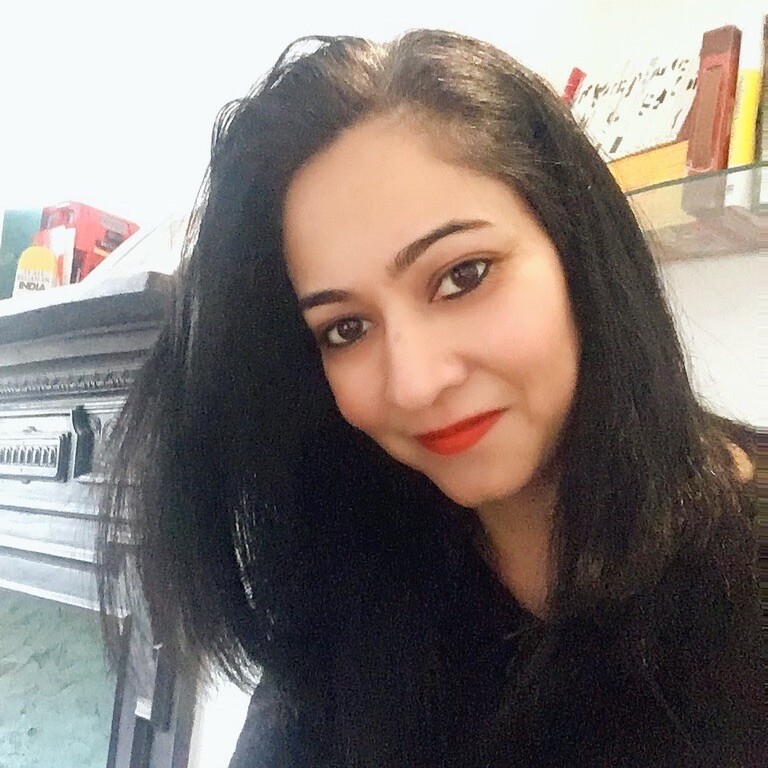 An award-winning journalist and bestselling author explains how she's found work-life balance as a working parent and creative entrepreneur.
---
I think my husband might die laughing if he were to ever find out that I'm attempting to write about work-life balance, but I suppose because I struggle so much balancing life and work, I'm the perfect person to write about it.
Who better, after all, to write about the struggles of balance than someone who experiences them constantly? (And I suppose that's all of us). I don't know a single parent—man or woman—who hasn't felt guilty about wanting to be with kids when they're at work or working too much and thinking about work with twitching fingers when the kids are on the swings and want to go yet another time when they've already been three hundred times before.
That said, I feel qualified to write about work-life balance as a freelancer because I'm a happy parent and a happy freelancer (for the most part). I love both my work and my kid and allow them both space in my life without having them compete with each other.
I started thinking about work-life balance issues even before I became a parent, back in the very early stages of my pregnancy. And here's what I've learned since then.
1. Pick your priorities
This whole "you can have it all" thing is a bit of crap, in my opinion, because the way most people define having it all is all-encompassing.
In my opinion, parents of young children should accept that they're going to have about two or three priorities in their life and the rest of it is going to have a backseat for a little while. So you pick your priorities and you focus on those.
For me, my writing and the time I spend with my family are my two biggest priorities and so for now, I'm okay with setting aside my passion for travel and am not as social as I was once. That's okay. Lives and seasons change and different things take precedence at different points in our lives.
As my son grows and becomes less dependent on me for the basics, I'll have more time to add new passions into the mix. For now, I've picked my priorities (just two for me—work and family) and so I don't feel guilty or like I'm missing out on other things that aren't on that list (seeing the world, taking up adventure sports, having a huge social circle, starting a crafts business, etc.)
2. Schedule, schedule, schedule
I hear from so many mums (especially Indian mums) who are amazed that my kid goes to bed at the same time every night without complaint.
I once told a group of mums that my son waves goodnight to me from his bed every night and after I leave the room, he falls asleep on his own and that he's been doing this since he was a year old. They were so shocked by this that they spent the next two hours quizzing me on the details so they could implement the system in their own homes. Because let's face it, if your day is scheduled and everyone knows it, there are a lot fewer tantrums and a lot less angst. We have our routine down to an art form and I've found, at least in our case, that my son appreciates this even more than we do.
Toddlers need to feel like they're exerting control, that they are in charge of their environment and they don't often feel like they have it. A schedule allows them that control. Better yet, it fixes times. This is when mummy works and I can sit in the office quietly and after that we'll go the park together, etc.
I'm pretty uncompromising when it comes to dividing my family and work time. When I'm working, I rarely allow housework and family problems to invade on that time, but on the flipside, when I'm with my family, at the park, having dinner, etc, I ignore work altogether. It's easier to be present with what you're doing when you know that there is time scheduled in your day for everything else.
And look, it's not that one won't bleed into the other—it will. If I need to provide a shoulder to cry on to my son because Daddy is a meanie and won't allow him to sit on the dog and ride him like a horse, that's okay, and if there's work e-mail that needs an urgent response while I'm feeding my child dinner, I'll do it, but because I have a schedule, I can see it happening and take measures to correct course right away.
3. Have a separate email for work
I don't do this because I've become very disciplined and focused during my work hours but if you find yourself replying to personal e-mails and being distracted by baby newsletters that arrive in the middle of the work day, create a separate e-mail for work and play. When you're working, you don't check personal e-mails and therefore aren't constantly distracted and available for long chats.
4. Leave when you're done
This is something I struggle with a lot. If the child is in bed and there's nothing on TV and I have the option of, I don't know, reading, exercising, baking, or working, my default is to pick work every single time. ("I'll just do this one tiny thing.") Before you know it, the whole evening's gone by and I didn't even get to relax. And oh lookie, it's now 2 a.m. and I'm still working. So obviously, I believe that you should have a time when you finish work and stick to it.
For me, there's no easy solution to this because it's a personality thing that will take some time and a lot of effort to fix, but in the meantime what I've tried to do so that I don't go cold turkey is work on personal projects during this time that actually rejuvenate me and make me feel happy. That don't feel like "work." And that helps at least in the mindset shift. ("I'm not working, I'm writing the novel.")
5. Remember, it's just work
I came across this quote recently and for a workaholic like me, it's a bit of a wake-up call:
Imagine life as a game in which you are juggling five balls in the air. You name them—work, family, health, friends, and spirit—and you're keeping all of these in the air. You will soon understand that work is a rubber ball. If you drop it, it will bounce back.
But the other four balls—family, health, friends, and spirit—are made of glass. If you drop one of these, they will be irrevocably scuffed, marked, nicked, damaged, or even shattered. They will never be the same.
You must understand that and strive for balance in your life.
– Brian Dyson, CEO of Coca-Cola Enterprises
Isn't that true? We tend to prioritize work over pretty much everything else in life but the truth is that once you've paid your bills, put food on the table, paid your child's school fees, and bought yourself a bit of a luxury or two, that weekend you spend working isn't really adding much to your life. Most of us are overworked and I don't think any of us can be accused of spending too much time with family or being too happy. In fact, if we lounged around and happily did nothing for a while, we'd be called lazy and useless.
But as personal as your writing career may feel to you and as much as you may love your work, it is still work and hopefully not more important to you than the people who love you and your physical and mental well-being. So remember that when you start getting flustered and yelling at the three-year-old for accidentally deleting a file on your computer. It's just work.
6. Make life easier, not more difficult
Indian mums don't seem to have this problem but I see a lot of angst among Western mums who do. So let me just say it. You don't have to bake cupcakes from scratch, you don't have to accept every birthday party invitation, you can allow them to play on the iPad every now and again, and ten minutes spent painting a plastic water bottle to make into a vase counts as an Earth Day project, thank you very much.
Similarly, at least in your early years of parenting, try not to make your work life too difficult, either. You don't have to accept that fourteen-day reporting trip to Ethiopia that barely pays expenses and will wreak havoc on your home life.
Perhaps you write easier service and how-to articles rather than tackle 6,000-word stories on the future of biotechnology for now.
7. Pace yourself
I made a huge discovery during my first year of parenthood. I realized, much to my shock, that I wasn't a superhero after all. That I had limited time and limited mental energy and I could either try and do it all and collapse with burnout or I could accept that I'm an ordinary sucker like the rest of 'em and pace myself.
I learned to pace myself.
8. Find solutions that work for you, your life, your family
You'll hear a lot of tips from other people, but eventually you'll figure out which things will work for you and which won't.
I tend to work in reverse. I figure out the ideal situation for myself and then work towards making that happen. For instance, when my son was born, I knew that I wanted us to be able to hang out at home and spend time together, me doing my own thing and him doing his. We shared a room then—half of it was my office, the other half had his cot and toys.
It seemed odd to most people (and I honestly didn't care) but at three months old, I started encouraging independence in my son. We'd hang out in my office, which also doubled as his nursery. We were together pretty much 24/7 but I wasn't constantly hovering over him. Sometimes I'd let him lie in the cot kicking at the cot mobile and making goo-goo sounds while I worked at my desk. Sometimes, he'd lie on the floor with the dog and I'd sit next to them reading a book. Sometimes he'd sit on my lap and I'd read to him from that book. He learned a lot about sustainability and good corporate environmental practices that first year.
I wanted two things more than anything—I wanted to be around my son constantly, not having to give up even a minute of those early days to someone else and I wanted to not have to sacrifice my career in the process. And so I experimented with and found ways to make it work. You will, too.
Now, two years later, he sits in my office (which is now a separate room) and will happily read a book or draw in his notebook or play games on the iPad for an hour or so easily. And I'm convinced it's because it's what he's known since he was a baby. Being around me, yet being able to do things by himself is his normal.
9. Teach your children the importance of your work
I think this is the most important point of all.
I firmly believe that you need to teach your children what your work means to you and its importance in your life. Show them how to respect your work. But you can only do this when first YOU respect your work. If you sacrifice your work every time your child needs something or demands your attention, you're teaching them that what you're doing isn't really all that important.
But if you include them in your work, show them how important and meaningful it is to you, they learn to respect that. And as a consequence of that, they learn to respect and value their own passions as well. Perhaps even learn that time and sacrifice are important things when it comes to doing the things you love.
My child is two years old but already he knows that when Mummy or Daddy are at the computer, they're working and this means that while he can get kisses and cuddles (as many as he wants and so obviously, he takes advantage), he's usually going to have to find a way to entertain himself (or go annoy the other parent).
I'm a pretty laidback parent in general and I suppose we're pretty new-agey in that we avoid using the word "no" in our household, preferring instead to give him alternatives, but because we're pretty laidback most of the time, when we do say "No," it's taken seriously. And when it comes to work, I'm pretty happy to use the word as often as is required.
10. Say no. Or yes
My rules in life are simple. There are things I want to do that I will make time for and there are things in life that I don't much care for, don't have time for, etc, and I'll make my excuses.
It's a choice. It's always a choice.
Okay, every now and again it isn't. There have been times when I've really wanted to go some place or meet someone and haven't been able to because the husband had dengue or the child was being especially clingy or after three days of 16-hour work days, I just couldn't stand the thought of actually talking to someone, but mostly, it's a choice. Do I sleep or do I go to that party? Do I work out or do I lay in bed and devour yet another packet of crisps? Should I spend that money on that super expensive yoga instructor or that writing course?
Everything's a choice. Don't always say no. Don't always say yes. Pick the option that makes you happy.
11. Put your foot down, occasionally and gently
Last month, my kid's play school teachers sent us a project to be done in two days. Then they moaned that we hadn't done it. We love this school, the teachers are more wonderful than I could ever have hoped for, and I think sending my kid to this school was one of the best parenting decisions we've ever made.
But a project in two days? Nope.
My husband explained to them—very nicely—that we're both working parents with no help and unless my son is given something to do over the weekend, it's not going to get done. The teachers thought this was reasonable and changed the schedule so that now all class assignments (paint this, draw that) are handed out on Friday. We love this, because it gives the child something to do over the weekend that doesn't involve technology or malls (we're a family of technology-addicts and mall-haters) and the teachers are happy because things actually get done.
It's the same for your work. I hear writers complain frequently about rush work that arrives on a Friday evening and for me, that's just not acceptable. In a true emergency for a regular client, sure. But if someone is routinely handing you work on a Friday and expecting it back on a Monday, perhaps it's time to talk honestly and revisit each of your expectations?
The good news is that once you explain your limitations (nicely), most people are actually extremely understanding and happy to take them into consideration. You have to think of yourself as working with people, not fighting against them.
And perhaps that's the best work-life balancing trick of all. Be a team, ask for help, and accept it graciously when offered.
You don't have to choose between parenthood and writing. You can have both. You can be good at both. And you can be happy with both.
---
How to Pitch: Pitching guidelines for 200+ publications
We know that finding markets to pitch your story ideas, understanding what they're looking for, and making sure they pay an amount you're comfortable with can be the most time-consuming and frustrating part of the job. So we've tried to make it easier for you.
Here's a list of publications, organized by subject and with a note of their pay rates, each with a link to their guidelines.
Happy pitching!
---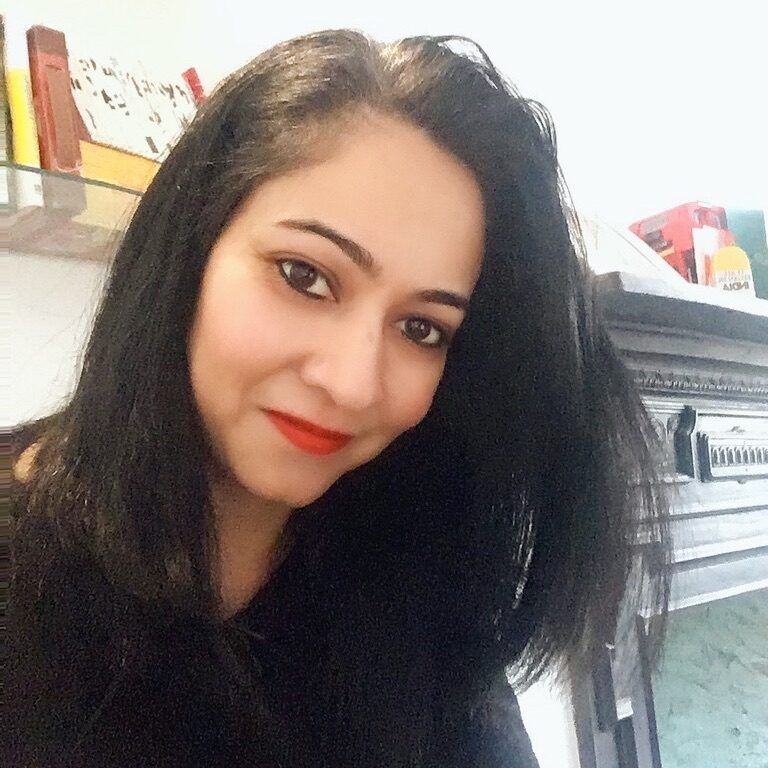 Natasha Khullar Relph
Publisher, The Wordling
Natasha Khullar Relph is an award-winning journalist and author with bylines in The New York Times, TIME CNN, BBC, ABC News, Ms. Marie Claire, Vogue, and more.
She is the publisher of The Wordling, a weekly business newsletter for journalists, authors, and content creators.
Natasha has mentored over 1,000 writers, helping them break into dream publications and build six-figure careers. She is the author of Shut Up and Write: The No-Nonsense, No B.S. Guide to Getting Words on the Page and several other books.
Sign up for The Wordling
Writing trends, advice, and industry news. Delivered with a cheeky twist to your Inbox weekly, for free.