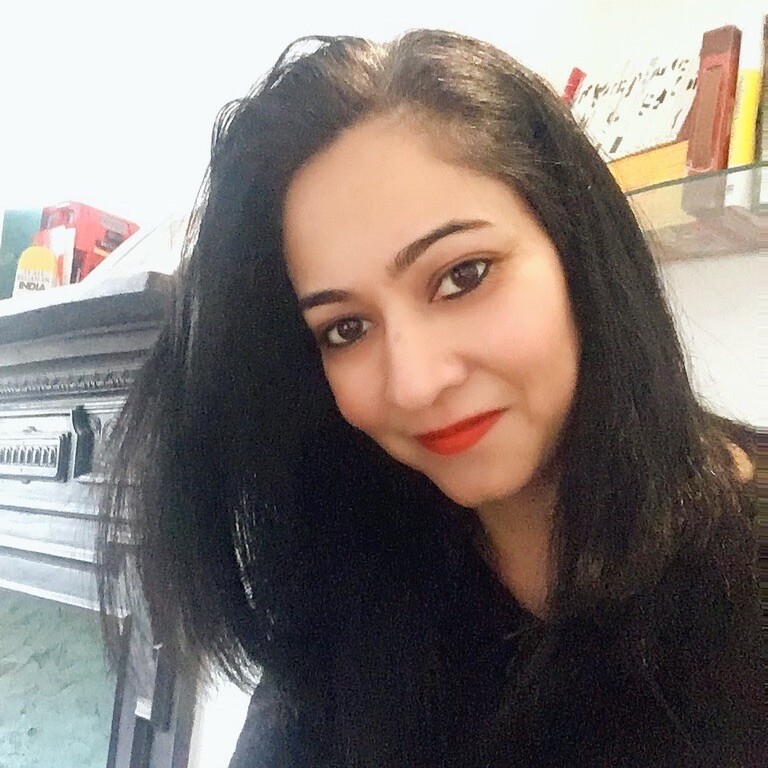 My word count exploded once I started writing in sprints. They'll change your life, too.
---
There I was, happily living out my dream career as a freelance journalist. Traveling to new cities, meeting interesting people, filing two or three stories a week. I had made it. I was a successful writer, making a living doing the work I loved, winning new commissions—and sometimes awards on top of it.
What's even better—I appreciated it. I was satisfied, I was incredibly grateful, and I took none of it for granted.
But I had a secret, a fact I was embarrassed to admit to my readers, my family, and sometimes even myself.
And it was this: I'd been trying to write novels for several years. And I was failing miserably at it.
I was dutifully setting aside an hour every night and showing up to the page like a good little writer and, day after day, hour after hour, I had nothing to show for it.
For a while, I couldn't understand it. How could I write thousands of words of nonfiction a week effortlessly and yet struggle so much when it came to fiction? I was showing up, I was sitting there for an hour every day. So why was it such a battle? What was I doing wrong?
Shortly after I gave up on ever finding the answer, I came across the concept of writing sprints and something clicked in my brain.
My writing was never the same again.
What is a writing sprint?
A writing sprint is a dedicated period of time during which you focus on nothing but writing. You set a specific time limit, often ranging from 10 to 30 minutes, and during that time, you write as much as you can with no distractions or interruptions.
The primary goal of a writing sprint is to produce a significant amount of written material quickly. It's an effective technique for overcoming writer's block, increasing writing speed, and making steady progress on a writing project.
You can use writing sprints for any kind of writing, including creative writing practice or for professional works, such as book writing.
How writing sprints work
Writing sprints offer a structured approach to writing and are a highly effective technique for boosting productivity and creativity. Here's how they work:
Set a clear time limit: Start by deciding on the duration of your sprint. Common timeframes are 10, 15, 25 or 30 minutes, but you can choose whatever specific amount of time suits your preference and schedule.
Eliminate distractions: Find a quiet, focused space where you can write without interruptions. Silence your phone, close tabs or applications on your computer, and create a distraction-free zone.
Start the timer: As soon as the timer begins, dive into your writing with full concentration. The key is to write as much as possible during the sprint without worrying about perfection or editing.
Write non-stop: Avoid the temptation to edit or revise as you go. The goal is to get as many words down as possible before the timer goes off and you don't want to stop in the middle for any reason. This is why I suggest writers start with smaller sprints when they're first getting used to this method of writing. Once you're comfortable with 5-to-10-minute sprints, you can build up your focus to longer periods.
Stop when the timer goes off: Once the timer goes off, you can stop writing.
Track your progress: Keep a record of your word count or pages written during the sprint. This helps you monitor your productivity and set realistic goals for future sprints.
Take short breaks: After completing a sprint, reward yourself with a brief break. Stand up, stretch, or do a quick activity to recharge before the next sprint.
Repeat: The key to making sprints work for you is to do as many as you can. I like to pepper them throughout my day, but other writers set a 1-2 hour writing session and sprint during that time period. Either way, working with sprints helps you maintain focus, stay motivated, and make steady progress in your writing projects.
What are the benefits of writing sprints?
Within a week of discovering writing sprints, my word count exploded. I went from struggling to write even 300 or 500 words a day to suddenly pouring out thousands of words.
The mindset shifts were key: I stopped forcing myself to sit down for an hour each day and, at least in the beginning, expected only a 10-minute daily session of myself. I also stopped expecting the words to be of publishable quality. When I wrote nonfiction—something I'd been doing for over a decade—my first draft was often my final draft. I brought this expectation with me to fiction writing and it ended up triggering every perfectionist tendency I had, leading me to block up completely.
What sprints allowed me to do is take my writing to the very basics:
Write something. In the shortest amount of time possible. With no expectation of it being any good.
That's primarily why writing sprints work. They take the pressure off. Here are a few other benefits:
They increase your productivity: Writing sprints encourage focused, uninterrupted writing, allowing you to produce a substantial number of words in a short time. This increased output is especially helpful when you're trying to meet a deadline or hit a word count goal.
They keep you consistent: When I was forcing myself to show up for an hour or write 1,000 words, I was missing a lot of days. Writing in sprints took that pressure off. All I had to do was a single sprint of 10 minutes each day, and the word count didn't matter. This made it incredibly easy to show up daily and get into a regular writing habit.
They can help overcome writer's block: The structured nature of sprints can help you overcome writer's block by breaking down the writing process into manageable, time-limited segments. This minimizes the pressure of creating a perfect draft, making it easier to start—and keep—writing.
They can help you reduce procrastination: Knowing you have a set time to write can reduce procrastination. It's easier to start writing when you have a defined period dedicated to the task.
They make you faster: Repeated sprints help improve your writing stamina and speed over time. The first time you use sprints, I recommend a shorter session, no more than 5 or 10 minutes. However, the more frequently you use sprints, the more comfortable you will become with longer writing sessions. You'll also find that you're writing more words during the same period of time.
They keep you accountable: If you participate in group sprints or share your progress with a writing community (such as ours!), you create a sense of accountability. This can motivate you to stick to your writing routine and deadlines.
Types of writing sprints
Not all writers are the same, and therefore, not all writing sprints are the same either. Here are a variety of writing sprints for you to try out, based on your writing project, your personality, and your preferences.
Word sprints: These sprints focus on word count. You set a goal to write as many words as possible within a set time, typically 15 to 30 minutes.
Lightning sprints: Also known as quick sprints, these are brief and highly focused writing sessions aimed at achieving a specific word count or writing goal in very short bursts of time. Generally, these sprints range from 5 to 15 minutes.
Pomodoro technique: Designed as a tool for productivity in any field, this technique involves twenty-five-minute timed writing sessions (Pomodoros) followed by a 5-minute break.
Scene sprints: Writers focus on completing a specific scene within a given time frame, ensuring that the scene has a clear beginning and end.
Editing sprints: If you're currently in the editing or revision stages of your book or project, you can dedicate a sprint to focus on clarity, grammar and overall quality.
5,000 words an hour: In a book by the same name, author Chris Fox talks about using writing sprints to produce as many as 5,000 words in a single hour. His secret? Instead of writing the words, he's dictating them, which makes it a lot faster and easier to achieve higher word counts.
What are word wars?
Word Wars, often known as Word Sprints, are competitive writing sessions where authors or participants challenge each other to write as many words as possible within a specific time frame. The goal of a Word War is to encourage productivity, overcome writer's block, and motivate writers to focus on generating words through a friendly competition.
Word Wars can be organized in various ways, including:
Competitive Word Wars: Participants compete against one another to see who can write the most words during the set time. This friendly competition can add an element of motivation to the writing process.
Collaborative Word Wars: Instead of competing, participants work together to achieve a collaborative word count goal. For example, a competitive word war may have several teams, and each of those teams pool their word count for the competition.
Prompt-based Word Wars: Sprinters are given a specific writing prompt or theme to focus on during the Word War. This can help spark creativity and keep the writing focused.
Word Wars are popular among writers, especially during events like National Novel Writing Month (NaNoWriMo), where participants aim to write a novel in a month. These sprints can help you stay on track, maintain motivation, and make substantial progress on your writing project. To join word wars or group writing sprints, look for the following hashtags on social media:
#WordSprint
#WritingSprint
#WordWar
#SprintDaily
#WriteClub
#WordScrim
#WordMongering
#1k1hr
How to ensure successful writing sprints
There are no rules to writing sprints, which is what makes them so incredibly effective. Other than that you need to write without obsessing and overthinking for short bursts of time, writing sprints can be modified to suit any need.
There are, however, a few best practices I've found to be useful when it comes to writing sprints. Try them to see which ones have the most impact on your word count.
Schedule writing time: Dedicate specific slots in your daily routine for writing sprints. Whether it's early in the morning, during your lunch break, or in the evening, having time set aside helps make sprints a consistent habit.
Plan your sprint: This is one of the best writing tips I've ever received. Before diving into a sprint, plan what you'll write during that session. Don't just focus on the project type (novel, short story), but also on what's happening in the specific scene you'll tackle. Even if you're a pantser (someone who writes without an outline), knowing the who, what, where, when, and how of your scene can take the pressure off facing a blank page and keep you on track.
Do several sprints: Build up your sprinting capacity by doing multiple in a day. Remember, the first sprint of the day might be slower, so it's a good idea to do more than one. You'll often find that your later sprints are more productive.
Stay flexible: Experiment with different sprint durations. Some writers thrive with 10-minute sprints, while others prefer the Pomodoro method of 25 minutes. Find what works best for you and your writing flow.
Seize free moments: Utilize any available free time, such as your lunch break or moments in between tasks if you have a full-time job. Every sprint counts and adds to your progress.
Partner with other writers: Consider staying accountable with a writing buddy or joining a writing group. Having someone to check in and share progress with can keep you motivated and accountable. In-person write-ins are great if they're accessible, or you can use a platform like Oh Write to do a writing sprint with your friends online.
Create a playlist: Having a dedicated playlist for your writing project can help set the mood during your sprint sessions. It's a great way to immerse yourself in your work and create triggers for the project.
Resist editing: Avoid editing or rewriting during sprints. The goal is to write as many words as possible quickly. Your inner editor can wait. Focusing on word choice or worrying about the book's future as an Amazon bestseller will only distract you from getting your work done.
Minimize distractions: Remove all distractions during your sprint. Close social media and use full-screen writing tools to create a focused environment. If you work from home and have trouble staying off social media or certain websites, try Freedom, a program that blocks all digital distractions for a certain period of time and supports Mac, Windows, Android, iOS, and Chrome devices.
Track your progress. Keeping a record of your sprint word count not only helps you track your progress, but helps you with future goal setting as well.
Embrace shorter bursts: Don't dismiss shorter time sprints. Sometimes you can achieve more in a 10-minute burst of writing than in a longer session since the less time you have, the more likely you are to stay focused through it.
Prioritize daily writing: Make writing sprints a daily habit and a non-negotiable part of your writing life. Regular practice not only improves your word count, but also enhances your writing skills and makes you a better writer over time.
Fast track your way to writing speed
No matter whether you're building up your writing speed so you can make more money or because you're ready to finish that damn novel, Wordling PLUS can help you find the tools and strategies you need to make it happen more easily.
In less than five minutes, you can sign up and get access to 5K Every Day, our 8-video training bundle, that will show you how to get started writing 5,000 words a day, today.
Let me show you how to make your writing not just faster, but easier. Get started here.
---
---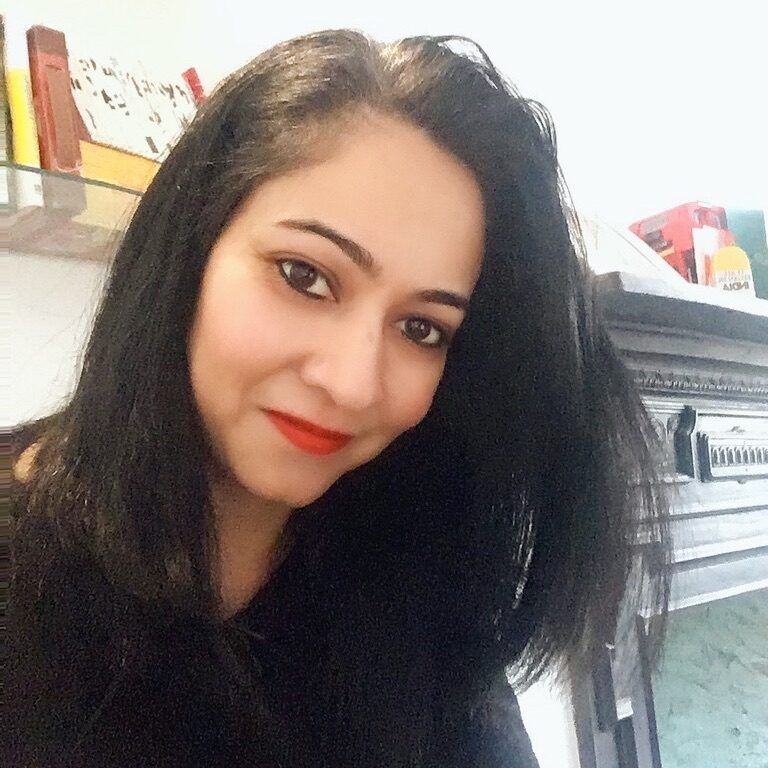 Natasha Khullar Relph
Founder and Editor, The Wordling
Natasha Khullar Relph is an award-winning journalist and author with bylines in The New York Times, TIME CNN, BBC, ABC News, Ms. Marie Claire, Vogue, and more. She is the founder of The Wordling, a weekly business newsletter for journalists, authors, and content creators. Natasha has mentored over 1,000 writers, helping them break into dream publications and build six-figure careers. She is the author of Shut Up and Write: The No-Nonsense, No B.S. Guide to Getting Words on the Page and several other books.
Sign up for The Wordling
Writing trends, advice, and industry news. Delivered with a cheeky twist to your Inbox weekly, for free.