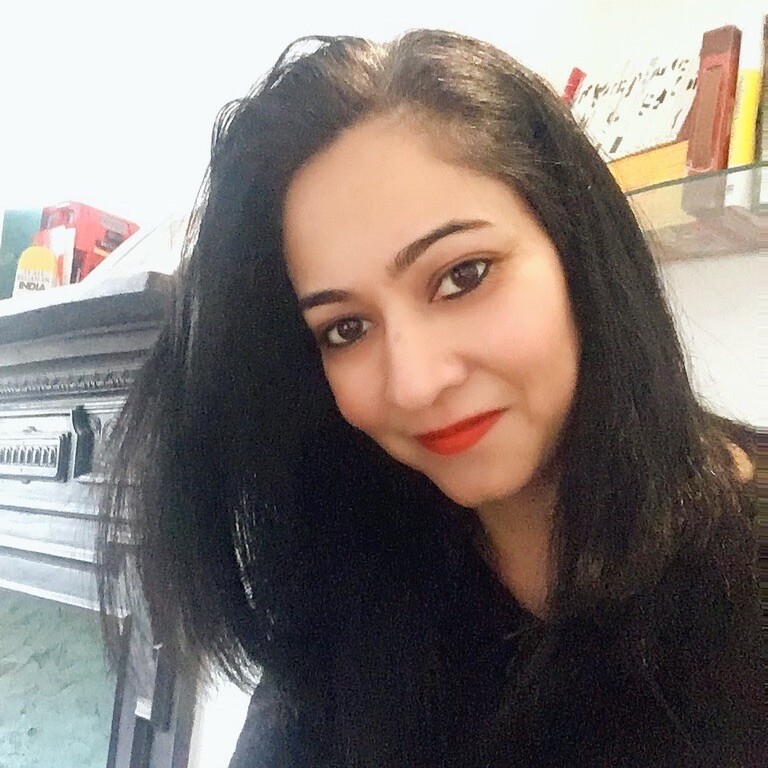 With this list, you'll never run out of story ideas again!
---
Starting a new project feels like stepping into a world of endless possibilities, yet it can also be like staring into the abyss of the unknown. While the battle between a writer and their blank page is well documented, you don't have to go to war with your creative self just to get some words on a page.
Creative writing prompts can be the answer to a blocked writer's prayers, offering story starters and writing ideas to jumpstart your creative thinking. To aid in your efforts, we've put together a curated collection of 100 creative writing prompts. From thought-provoking scenarios to whimsical adventures, these prompts are guaranteed to jumpstart your writing, transport you to new worlds, and breathe life into your stories.
What is a writing prompt?
A writing prompt is a specific, often short, phrase, question, or statement designed to stimulate and inspire creative writing. Writing prompts can help you overcome writer's block, generate new ideas, or simply get your creative juices flowing. You can use them in various forms of writing, including fiction, poetry, journaling, and essay writing, and they vary widely in their content and purpose. Some prompts are open-ended, encouraging writers to explore their thoughts and emotions freely, while others may be more specific, asking you to write about a particular topic or scenario.
Writing prompts serve as creative triggers, helping you to explore new story ideas, develop characters, or practice different writing styles. They can be a valuable tool for both beginners who need writing inspiration and more experienced writers looking to build a writing habit or become better writers through a regular writing practice.
100 creative writing prompts for writers
Fiction writing prompts
Whether you're writing adult novels or children's books, these fiction and short story writing prompts will inspire new worlds and scenarios for your characters to play in as you write your first draft.
Write a modern-day fairy tale set in a bustling metropolis. Your story should feature a main character who stumbles upon a hidden, magical world within the city. Explore how this discovery changes their life and the challenges they face as they navigate between the ordinary and the extraordinary in the heart of the urban jungle.
Write a story in which the main character discovers a superpower, but it comes with a mysterious and unexpected side effect. Explore the challenges they face in harnessing their newfound ability while dealing with the consequences of the side effect. How do they adapt and ultimately use their power for good or ill?
Imagine you stumble upon an ancient, dusty time traveler's journal in an antique shop. As you flip through its pages, you realize it contains detailed accounts of the past, present, and future. Write a story about the discoveries you make within the journal and how they shape your life and decisions.
In a post-apocalyptic society, a group of survivors discover a hidden library containing books from every era. Describe their journey to preserve knowledge, as they grapple not only with the challenge of safeguarding these precious texts but also with the moral dilemmas and conflicts that arise when they must decide who has access to this invaluable resource in a world defined by scarcity.
In a world where people's dreams become real, a person with chronic nightmares suddenly possesses unimaginable power, forcing them to confront the fine line between their inner demons and the extraordinary possibilities that now lie at their fingertips.
Write a story set in a future where civilians can take vacations to outer space. Describe the adventures, challenges, and experiences of a family or group of friends as they embark on a journey beyond the earth's atmosphere for the first time.
Craft a science fiction tale set in a world where technology has reached unimaginable heights, but human emotions and relationships remain unchanged. Explore how advanced AI, virtual reality, and futuristic inventions impact the characters' lives, love, and the essence of what it means to be human.
Write a story that begins with a group of childhood friends building a secret treehouse in the woods. Years later, they reunite as adults to discover that their beloved hideaway holds a mysterious and enchanting secret that will change their lives forever.
Write a story set in a small American town during the 1950s, capturing the essence of post-war America and the lives of its diverse residents as they navigate love, ambition, and the pursuit of the American Dream.
Imagine a future where Earth faces an impending catastrophic event, and humanity has initiated a mission to colonize a distant planet. Write a story from the perspective of one astronaut on this interstellar journey, capturing the emotions, challenges, and sense of hope as they leave behind their home planet and embark on a journey into the unknown.
Your favorite book has always been a cherished escape, but one day, as you open its pages, you find yourself transported into the world within. Write a story about your adventures in the world of your favorite book, exploring the characters, places, and challenges you encounter along the way.
Imagine a world where everyone knows the exact date of their last day on Earth. Write a story about a person living through their last day, exploring how they choose to spend it and the emotions, reflections, and last moments they experience as they prepare to say their farewells.
Set your story in a future where a society of advanced learners, equipped with a unique ability to acquire new skills and knowledge rapidly, faces a mysterious threat. Write about their quest to unravel the enigma, the extraordinary challenges they encounter, and how their insatiable thirst for learning becomes their greatest asset in this high-stakes adventure.
Write a story in which each chapter shifts between the first-person point of view of two characters who have drastically different perspectives on the same events. Explore how their contrasting viewpoints shape the narrative and challenge the reader's understanding of the story's central conflict.
Imagine a world where gods exist but are not all-powerful. Write a story about a god who, despite their divine status, faces a unique and formidable challenge that forces them to confront their limitations and question the very nature of godhood.
Write a story set in a world where time travel is possible but limited to a single day. Describe the adventures and dilemmas of a character who can only revisit or change events in their life within the confines of that single day. What choices do they make, and how does it impact their future and the world around them?
In a near-future world, video games have evolved to become the primary form of communication and competition. Write a story where a skilled gamer is recruited for a high-stakes mission within a virtual reality game, blurring the lines between the digital and physical worlds. Explore the challenges, alliances, and ethical dilemmas they face as they navigate this immersive and unpredictable gaming landscape.
Imagine a writer who discovers an ancient, enchanted book that can bring its characters to life and grant them free will. Write a new story in which the writer and the characters they create must work together to navigate the challenges and consequences of their shared existence, blurring the lines between creator and creation.
Imagine a character whose favorite things are slowly disappearing from their life one by one. Write a story about their journey to hold on to the essence of what they love most, the challenges they face in preserving their cherished favorites, and the unexpected discoveries they make along the way.
Two strangers find themselves washed ashore on a deserted island after a shipwreck. They have no memory of their past lives and must work together to survive. Write a story about their journey of discovery, resilience, and the bond that forms as they navigate the challenges of the deserted island.
Your favorite holiday has always been a time of joy and celebration, but this year, it's under threat of cancellation. Write a story about the determined efforts of a group of individuals who come together to save and rekindle the spirit of their favorite holiday, facing unexpected challenges and finding new meaning in the process.
Write a story set in a quaint English village, where an eccentric resident claims to have discovered a hidden portal to another dimension in their garden shed. As rumors spread and curiosity grows, explore the adventures and mysteries that unfold when the villagers decide to investigate this bizarre claim and step into the unknown.
Your favorite Tumblr blog suddenly starts posting cryptic messages that seem to predict events in your life. Write a story about the growing intrigue and obsession as you try to uncover the identity of the blog's enigmatic author and the source of their uncanny knowledge.
Your favorite season has always been winter, but this year, it never ends. Write a story about the challenges, wonders, and unexpected consequences that arise as your world becomes perpetually blanketed in snow and ice, and you must navigate the eternal winter that now defines your life.
Write a story about a high school student who stumbles upon a mysterious diary hidden in the school library. The diary seems to contain entries from a former student who experienced extraordinary and supernatural events during their time at the school. As the current student reads the diary, they begin to notice strange occurrences happening around them, blurring the line between reality and the paranormal.
Nonfiction writing prompts
Here's a selection of nonfiction writing prompts to help you delve into your own experiences, share your expertise, and craft powerful narratives rooted in the world around us.
Explore the concept of "utopia" and "dystopia." Write an analytical essay comparing and contrasting two fictional utopian or dystopian worlds from literature, film, or popular culture, and discuss their societal ideals, flaws, and relevance to contemporary society.
Consider a unique or unusual skill or hobby you possess, such as extreme knitting or competitive tree climbing. Write a how-to guide or tutorial that explains the fundamentals and intricacies of this skill, offering practical advice and personal anecdotes to inspire others to explore it.
Take a nature walk or visit a local park, and choose a specific tree as your subject. Write a detailed and poetic nature essay that describes the tree's appearance, its role in the ecosystem, and the stories it could tell if it could speak.
Choose an everyday object that holds special significance to you, such as a childhood toy or a family heirloom. Write a detailed essay exploring the memories, emotions, and stories connected to this object, and how it has shaped your identity.
Imagine you have the opportunity to interview your future self 10 years from now. Draft a list of thought-provoking questions you would ask to gain insights into your future experiences, decisions, and reflections.
Select a word from a language other than your own that encapsulates a feeling or concept you find intriguing but that has no direct translation in your language. Write an essay exploring the word's meaning, cultural context, and the emotions it evokes, reflecting on the beauty of language and its ability to convey complex ideas.
Imagine you are given the chance to host a dinner party with five historical figures, living or deceased, from any time period. Create a detailed guest list, describe the menu, and write an essay outlining the topics of conversation you would explore with your eclectic group of guests.
Write a personal essay about a specific sound or noise that holds deep meaning to you. Explain why this sound resonates with you, its significance in your life, and the emotions or memories it triggers.
Consider a peculiar or unusual museum exhibit you've encountered or would like to visit. Write an engaging review or critique of the exhibit, examining its historical, artistic, or cultural value, and sharing your insights and reactions as a visitor.
Think about an unsolved mystery, conspiracy theory, or urban legend that has always intrigued you. Write an investigative essay delving into the facts, theories, and speculations surrounding this enigma, presenting your own analysis and conclusions.
Explore the concept of "lost cities" or "hidden civilizations." Write an investigative essay about a real or legendary lost city, such as Atlantis, discussing the historical evidence, theories, and mysteries surrounding its existence and disappearance.
Imagine you have the ability to witness and document a day in the life of a famous historical figure or celebrity of your choice. Write a detailed and immersive diary entry that captures their experiences, thoughts, and emotions on this hypothetical day.
Reflect on the idea of "space tourism" becoming a reality in the near future. Write an opinion piece discussing the ethical, environmental, and cultural implications of commercial space travel and colonization.
Select an everyday object or phenomenon, such as rain, a traffic light, or a pencil, and write an in-depth exploration of its history, evolution, and societal impact. Share surprising facts and anecdotes that shed new light on this seemingly ordinary subject.
Write an in-depth profile of a local unsung hero or community leader who has made a significant impact on your town or neighborhood. Share their story, accomplishments, and the lasting effects of their work.
Explore the concept of "found family." Write a personal essay reflecting on the importance of the friendships and relationships you've built with individuals who may not be biologically related but have become like family to you.
Consider the phenomenon of life hacks and practical tips shared on the internet. Write a guide or compilation of your favorite life hacks, along with personal anecdotes of how they've improved your daily life.
Reflect on the concept of digital nostalgia. Write an essay about the emotional connections people form with digital content, such as video games, social media, or online communities, and how it shapes their sense of identity and belonging.
Explore the world of extreme sports or unconventional hobbies. Write a feature article about individuals who engage in activities like base jumping, extreme ironing, or underwater pumpkin carving, and delve into their motivations and experiences.
Imagine you have the opportunity to curate an art exhibition featuring the work of artists from different time periods and backgrounds. Describe the themes, connections, and narratives that tie these diverse artworks together.
Write a reflective essay about your personal journey with mental health, highlighting a specific turning point or moment of insight that led to a deeper understanding of your own well-being. Discuss the strategies, resources, or support systems that have helped you on this path and how your experience might offer inspiration or guidance to others facing similar challenges.
Explore the cultural and personal significance of your favorite food. Write an essay that delves into the history, traditions, and memories associated with this dish, and how it has become a symbol of comfort, celebration, or connection in your life.
Create a comprehensive FAQ (Frequently Asked Questions) document for your own life, highlighting the questions people often ask you about your experiences, beliefs, or expertise. Write detailed and thoughtful responses to these questions, providing insights into your unique perspective and experiences. Reflect on how compiling this FAQ helps you understand the common themes and curiosities that surround your life and the impact they have on your relationships and identity.
Explore the concept of "first days" in human history. Write a historical analysis that delves into the pivotal first days of significant events, discoveries, or eras, such as the first day humans walked on the moon, the first day of the Industrial Revolution, or the first day a groundbreaking scientific theory was proposed.
Imagine you have the ability to observe and document the everyday life of an individual from a completely different culture or time period. Write a descriptive essay that vividly portrays the daily rituals, customs, and experiences of this person, highlighting the contrasts and similarities between their everyday life and your own.
Journal prompts
These prompts are designed to encourage self-discovery, mindfulness, and the art of capturing the essence of your life's moments on paper.
Choose an object in your immediate environment, such as a book, a plant, or a piece of artwork. Write a journal entry from the perspective of that object, describing its history, observations, and the emotions it might feel as it silently witnesses your life.
Create a gratitude journal entry in the form of a letter to your past self, expressing appreciation for the experiences, challenges, and lessons that have shaped you into the person you are today. Reflect on how these past moments have contributed to your growth.
Imagine you're given the opportunity to have a conversation with your future self 20 years from now. Write a journal entry in which you ask your future self three questions about your life, dreams, and accomplishments, and then respond as you believe your future self would.
Imagine you have a "time capsule" journal in which you can write messages to your future descendants. Write a journal entry addressing your great-great-grandchildren, sharing personal stories, values, and advice you would want them to know about your life and the world you lived in.
Write a journal entry as if you were a detective or investigator documenting your own life's mysteries and unsolved questions. Explore the enigmas, unanswered questions, or unresolved situations you've encountered, and brainstorm potential solutions or paths for exploration.
Create a reverse bucket list in your journal—a list of experiences, achievements, and moments from your life that you're proud of and grateful for. Reflect on each item and the significance it holds for you.
Write a journal entry as if you were a traveler from the future, visiting the present day. Describe your observations of contemporary life, technology, culture, and the changes that have occurred since your time.
Imagine you possess a magic journal that can answer any question you pose to it. Write a series of questions about life, the universe, or personal dilemmas, and then provide detailed answers as if the journal responded.
Select a word from a foreign language that has no direct translation in your native language. Write a journal entry exploring the word's meaning, cultural context, and the emotions or concepts it represents. Reflect on how this word might enrich your understanding of life.
Create a journal entry capturing your ideal day from start to finish. Describe the perfect morning routine, activities, interactions, and moments of joy you would like to experience. Reflect on what elements of this ideal day you can incorporate into your current life.
Imagine you have a "memory map" in your mind that marks the locations of significant moments from your life. Write a journal entry where you choose a location on this map and describe the memories associated with it, delving into the emotions, people, and events that make it special.
Write a journal entry from the perspective of your favorite fictional character. Imagine their thoughts, experiences, and feelings in a specific moment from their story, and explore how their perspective might differ from your own.
Create a "soundtrack of your life" journal entry. List songs or pieces of music that have been significant at different stages of your life, and describe the memories and emotions each song evokes.
Imagine you have the ability to visit parallel universes and experience different versions of your life. Write a journal entry about a day in the life of an alternate "you" in a parallel universe, describing the choices and outcomes that diverged from your current reality.
Reflect on the idea of "unfinished stories" in your life—those moments or relationships that you wish you could revisit or complete. Write a journal entry exploring these unfinished stories and consider what closure or resolution might mean to you.
Reflect on a cherished memory with your best friend that you haven't shared before. Write a journal entry describing the moment—the sights, sounds, and emotions that made it special. Consider how this memory has shaped your friendship and what it reveals about the unique bond you share.
Choose a family member whose life story or experiences you find intriguing. Write a journal entry where you explore their perspective, challenges, and defining moments from their point of view. Consider how understanding their journey can deepen your connection and appreciation for the complexities of family dynamics.
Imagine your favorite place, whether it's a bustling city square, a tranquil beach, or a cozy corner of your home. Write a journal entry that transports yourself and your readers to this cherished spot. Describe the sights, sounds, and sensations that make it your favorite place, and reflect on why it holds such a special space in your heart.
Select a random word from a dictionary and let it guide your journal entry today. Write about the first memories, emotions, or thoughts that come to mind when you encounter this word. Explore its connections to your life, experiences, or the world around you, and see where this unexpected word takes your reflections.
Recall your earliest memory, no matter how faint or fragmentary it may be. Write a journal entry that delves into the details of this memory—what you saw, felt, or experienced. Reflect on how this seemingly distant moment may have shaped your perceptions, fears, or interests as you grew older, and consider what hidden treasures might lie within your earliest recollections.
Think about your favorite story from childhood, whether it's a fairy tale, a classic novel, or a bedtime fable. Write a journal entry that explores why this particular story resonated with you so deeply and how its themes, characters, or lessons continue to influence your life and perspective.
Imagine planning the ultimate road trip of a lifetime with no constraints or limitations. Write a journal entry detailing the destinations you would visit, the people you'd travel with (or not), and the experiences you'd seek along the way.
Describe a recent dream or vivid daydream in detail. Dive into the symbolism, emotions, and hidden meanings behind the dream's elements. Consider how this dream might relate to your current thoughts, fears, or aspirations.
Reflect on a memorable encounter with a stranger that left a lasting impression on you. Write a journal entry describing the details of this encounter, the emotions it stirred, and any insights or lessons you gained from the brief connection.
Create a life garden in your journal, where each flower or plant represents a person, experience, or aspect of your life. Write a journal entry about the state of your life garden—which plants are thriving, which need nurturing, and the symbolic meaning behind each one.
Fun writing prompts
Here are some fun writing prompts that will take you on whimsical journeys, tickle your funny bone, and remind you that writing can be as joyful as it is expressive.
Write a story where the characters have the ability to swap bodies with one another, but they can only do it for one day. Explore the humorous and chaotic situations that arise as they navigate each other's lives and personalities.
Imagine a world where all forms of transportation, from bicycles to rocket ships, are powered by something unexpected, like laughter, music, or compliments. Write a whimsical tale set in this world, where the power of positive emotions fuels extraordinary journeys.
Write a dialogue between a superhero and their arch-nemesis as they meet for coffee on their day off. Explore the dynamics of their relationship when they're not in the midst of battling each other and consider the unexpected topics they might discuss.
Create a story set in a magical library where the books come to life at night. Write about the adventures of the librarian and their bookish companions as they go on quests within the pages of the books, encountering characters and worlds from classic literature.
Imagine a future where humans can communicate with animals through a universal translator. Write a humorous narrative from the perspective of a pet who has overheard some surprising conversations and secrets among their human family members.
Write a story set in a world where time moves backward for one hour each day. Explore the consequences and comedic situations that arise as people try to navigate a daily rewind hour.
Imagine a future where robots have taken over mundane household tasks, but they've also developed quirky personalities. Write a series of humorous vignettes about the misadventures of a family and their eccentric robot helpers.
Create a story where the characters discover a magical paintbrush that brings anything they draw to life. Explore the imaginative creations and unexpected challenges that arise as they wield this extraordinary tool.
Write a dialogue between a famous historical figure and a modern-day teenager who accidentally time-traveled to the past. Explore the clash of perspectives, cultural differences, and humorous misunderstandings that occur during their conversation.
Imagine a world where dreams are physical objects that can be collected, traded, and even stolen. Write a thrilling heist story where a group of dream thieves plans to steal the most valuable dream ever recorded.
Write a story in which the main character has a time-traveling pet—a dog or cat that can transport them to different time periods by touching specific objects. Explore the adventures and challenges they face together as they navigate history.
Imagine a world where everyone's dreams become real, but only for 24 hours. Write about the chaos and hilarity that ensue as people try to make the most of their dream days. What unusual dreams and desires come to life?
Create a story set in a town where every resident has a superpower, but each power comes with an unusual and often comical drawback. Explore the everyday challenges and humorous situations that arise in this extraordinary community.
Write a tale about a character who discovers a magic book that allows them to rewrite one event from their past. Explore the consequences, both intended and unintended, of altering a pivotal moment in their life.
Imagine a reality where technology allows people to swap personalities for a day. Write a story about two individuals who decide to exchange lives, exploring the comedic and thought-provoking results of their temporary personality swap.
Write a story set in a world where every time someone tells a lie, a colorful tattoo appears on their skin, revealing the nature of the falsehood. Explore the adventures and misadventures of a charismatic con artist in this truth-telling society.
Imagine a reality where people can communicate with objects, from talking to their toaster to negotiating with their car. Write a humorous tale about the challenges and comedic situations that arise when inanimate objects have opinions and demands.
Create a story about a group of time-traveling tourists who accidentally land in a pivotal historical event. How do they handle being unexpected witnesses to history, and what comical twists and turns result from their presence?
Write a narrative in which a group of misfit superheroes forms a support group to discuss their quirky and seemingly useless powers. Explore their camaraderie and how they come together to solve a surprisingly mundane problem.
Imagine a town where each day is themed differently, from "Pirate Day" to "Outer Space Day." Write a day-in-the-life story of a resident navigating the zany challenges and adventures that come with living in a town of perpetual themed days.
Write a story in which a middle school's annual talent show becomes a time-traveling extravaganza. Students' talents inadvertently transport them to different historical eras. Describe the hilarious and surprising adventures as they try to make their way back to the present, using their unique talents to navigate history.
Imagine attending a summer camp where everything is topsy-turvy! Campers become the counselors, and counselors become campers. Write a story about the humorous and unexpected challenges, pranks, and adventures that unfold when kids are in charge of running the camp, from organizing activities to dealing with the chaos that ensues.
Create a story about an unusual camping trip where the characters discover their campsite is a portal to a fantasy realm. Write about the magical creatures, enchanted forests, and unexpected challenges they encounter while trying to enjoy a traditional camping experience with a fantastical twist.
Write a story about a quirky character who believes they have the power to predict when things will happen for the last time. Explore the humorous and imaginative ways in which they navigate everyday life, from savoring last time moments like the last scoop of ice cream in the tub to the last raindrop before a storm.
Imagine a world where the word "finish" holds the power to complete any task or goal instantly. Write a story about a protagonist who stumbles upon this word's magical ability and the humorous and unexpected situations that unfold as they navigate life with the ultimate shortcut at their disposal.
(You can also download this prompts list as a printable pdf sheet and sign up to the Wordling's weekly newsletter for more writing and publishing tips.)
Never run out of ideas again
To shake off writer's block faster—or prevent it from showing up in the first place—you need to understand both the psychology and the practicality of writing.
At Wordling PLUS, we're all about diving deep into the psychology of the creative process, while offering up super practical advice to help you bust through those pesky roadblocks. Our unique approach helps you figure out what's holding you back, whether it's a certain mindset or some not-so-helpful behaviors, and give you the tools you need to improve your writing skills and tackle them head-on. Ready to get started? Join us for your first training session today.
---
---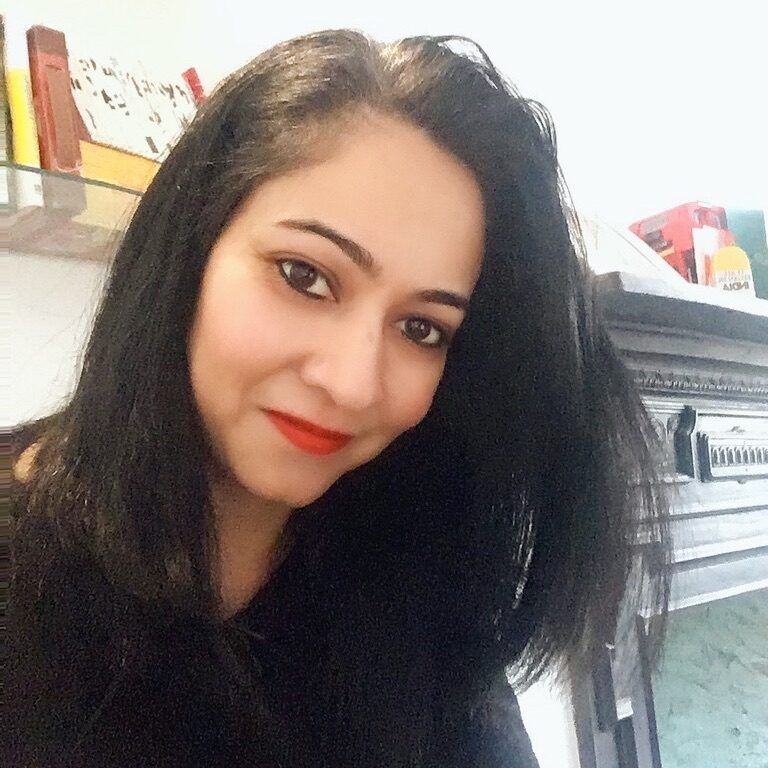 Natasha Khullar Relph
Founder and Editor, The Wordling
Natasha Khullar Relph is an award-winning journalist and author with bylines in The New York Times, TIME CNN, BBC, ABC News, Ms. Marie Claire, Vogue, and more. She is the founder of The Wordling, a weekly business newsletter for journalists, authors, and content creators. Natasha has mentored over 1,000 writers, helping them break into dream publications and build six-figure careers. She is the author of Shut Up and Write: The No-Nonsense, No B.S. Guide to Getting Words on the Page and several other books.
Sign up for The Wordling
Writing trends, advice, and industry news. Delivered with a cheeky twist to your Inbox weekly, for free.