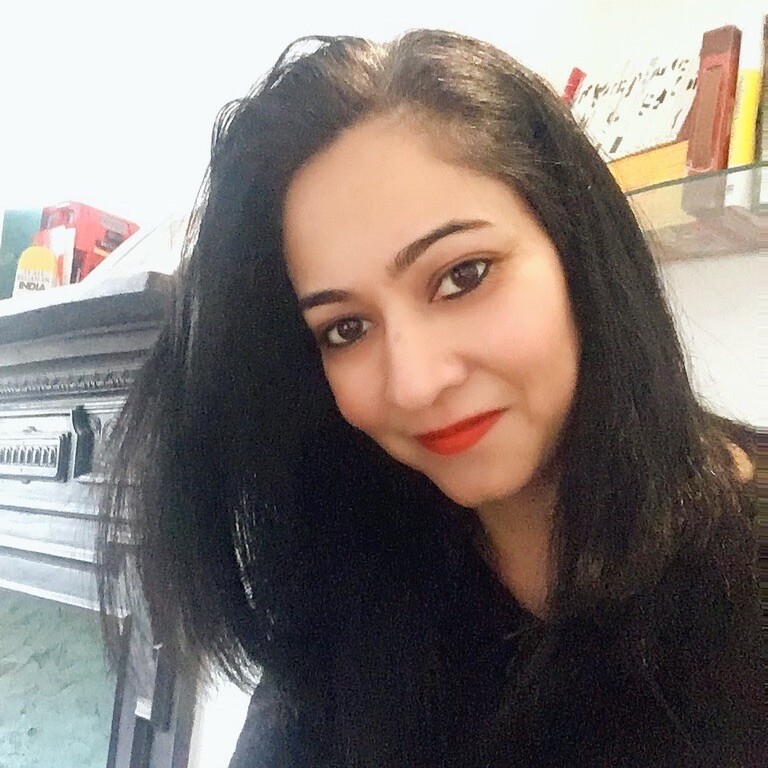 Easily actionable tips on how to break into your dream publication from an award-winning journalist.
---
That dream publication? You know, the magazine that arrives in your mail every month? The one whose pages you touch lightly, turning them carefully as you read every line, every paragraph, every advertisement?
You know that dream publication that makes your knees go weak every time you think of having your name in it?
You know that newspaper you want to write for? Not because it's a big name or because it's tough to break into or because it pays well. But because being published in it would mean you'd accomplished a personal goal, that your writing had hit a level you'd dreamed of.
You know that dream publication of yours?
Pitch it.
It's likely that you haven't. Because of the fear. Perhaps you did and never received a response. Or worse, got rejected. Doesn't matter. Pick out that dream magazine, newspaper or website, because today, we're going to talk about how you're going to start the process of breaking in.
Ready? Let's do this.
Step 1: Read it
Read the publication. Read it so thoroughly that you could write in its style in your sleep. Read it so often you know the names of its best writers by heart.
This is easy. I shouldn't have to say it. I assume you're addicted to your dream publication. I assume you catch yourself staring off into space, imagining the thrill of a byline. I assume you have a passion for this newspaper or website.
If you don't, you need to question this "dream" publication. Would it just be a cool byline? Is it every other person's passion? Do you really care? I have no problem if you're targeting prestigious publications largely because of their prestige. I've done it myself. But that's not what I'm talking about here.
Dream publications are scary. A rejection is every bit as painful as unrequited love. The thought of acceptance plays on your heartstrings.
If you've got a bunch of back issues, now is a good time to bring them out and start leafing through them. Become the world's foremost expert in this magazine. Take it to bed with you. Carry it around with you everywhere.
Become so obsessed that everyone around you knows you want to break in.
That's how I was with TIME magazine. When I first met my now-husband, I talked about it incessantly. He said he knew I'd eventually break in because he couldn't get me to shut up about it. I was published in the magazine six months later.
Step 2: Figure out which sections you want to write for
Yes, you love the entire magazine and don't mind writing for any section. Hell, you'd write the contents page. But if you're serious about getting published—in this or any other publication—focus is key.
Play to your strengths here because that will help you reach your goal faster. What topics do you typically specialize in? What subject areas have you been covering recently that would also fit into this magazine? Is there a certain section that speaks to you more than others?
Once you've been published in one part of the magazine, the rest will open up to you. You'll be able to ask one editor to recommend you to another. And, if you've done a good job, they will. But for now, focus on the one area you'd be most qualified to write for. Read that section to see what's being published, how it's packaged and what the editor seems to like. If this is your dream publication, that editor is to become the focus of your obsession.
Step 3: Make a list of story ideas
While it may be tempting to throw all your time and resources into writing, reporting, and tweaking that one story idea until you have the perfect pitch, it's mostly a waste of time.
First of all, there is no such thing as a perfect idea or perfect pitch. Second, and more importantly, you need more than one idea in your arsenal. You need as many as possible. Ideas are Cupid's arrows, and you're going to fire them at the object of your desire until one of them goddamn sticks. You're going to fire them one after the other, idea after idea, pitch after pitch, until you hit bullseye and your editor falls for you. Either that or you get a restraining order. Stalker weirdo!
When I started pitching TIME many years ago, I got quick and immediate rejections. But here's why I believe I succeeded when many others didn't: I turned around and sent another story idea within the day. I'd get another rejection, send another idea. Get another rejection, send another idea. It went on and on. (Read that whole story here.) Finally, I sent a pitch, and it got accepted. I don't know how many story ideas I sent in total before I got an acceptance, but I know that had I just sat around waiting for the next idea to strike months later, it would have been a lot harder for me to be published.
The quality of your ideas and writing is important, but don't underestimate the power of persistence.
Step 4: Pitch the right editor
Basic ground rules:
Never send your pitches to a generic email address such as info@… or help@…
Don't pitch the editor-in-chief or managing editor unless you know for certain they're in charge of handling submissions.
Pitch the editor of the section you're targeting and spell their name correctly.
SPELL THEIR NAME CORRECTLY.
Step 5: Follow your dream publication and editor on social media
Unlike many other writers, I don't believe that having Twitter conversations with editors is any more likely to get you an assignment than sending a well-written pitch, but there are certain benefits to networking with publications and editors online.
One of the most obvious ones, of course, is that you learn more about the publication and the editor, what their needs are, what stories they publish, and what they're looking for.
There's also the fact that often when editors are looking for stories or reporters to cover stories, they'll mention it on their social media feeds.
Further, having a conversation with someone you respect and admire can build name recognition. When they see your name pop up in their Inbox later with a pitch, they may give it an extra bit of attention.
That said, I reserve this kind of following for certain publications and certain editors only. You can lose entire days and weeks to social media. The point is to get more work and break into publications, not get sucked into a vortex of networking that serves no purpose.
Step 6: Follow up
Repeatedly, writers tell me that they have been assigned stories on the second, third, even fourth follow up. Repeatedly, writers tell me they often don't follow up.
Do I need to state the obvious?
Emails get lost. Pitches get forgotten. Editors get busy. Yes, it's uncomfortable. And sure, you'd much rather not feel as though you're hassling someone. But if you're serious about making a career as a freelancer, this is something you need to learn to live with.
Create a follow-up template, copy and paste, tweak it to the publication. Done. It takes less than a minute. It improves the odds of an assignment.
Why wouldn't you follow up?
Step 7: Repeat
Finally, keep going. Every time you get a rejection, send another idea. If you don't hear back after a couple of follow-ups, send another idea.
Ask any successful freelancer and they will tell you that persistence is one of the biggest reasons they got published, achieved their goals, and made an income. It all comes down to believing that you have something to offer and then continuing to knock on doors until others come to share that belief, too.
There is only one way to guarantee failure and never break into your dream publication. That is, if you don't try or stop trying.
Keep trying, keep pitching, keep improving. That byline will be yours.
(I've written up five case studies detailing how I broke into my dream publications, landed a contributing editor gig from an editor who I let down on my first assignment, and made thousands of dollars from a single story. You can read them here.)
---
Break into Top Publications: 5 Case Studies
How one writer broke into The New York Times and TIME, became a contributing editor at ELLE, and made more than $10,000 from a single story.
Join the hundreds of writers who've used these case studies to break into dream publications.
---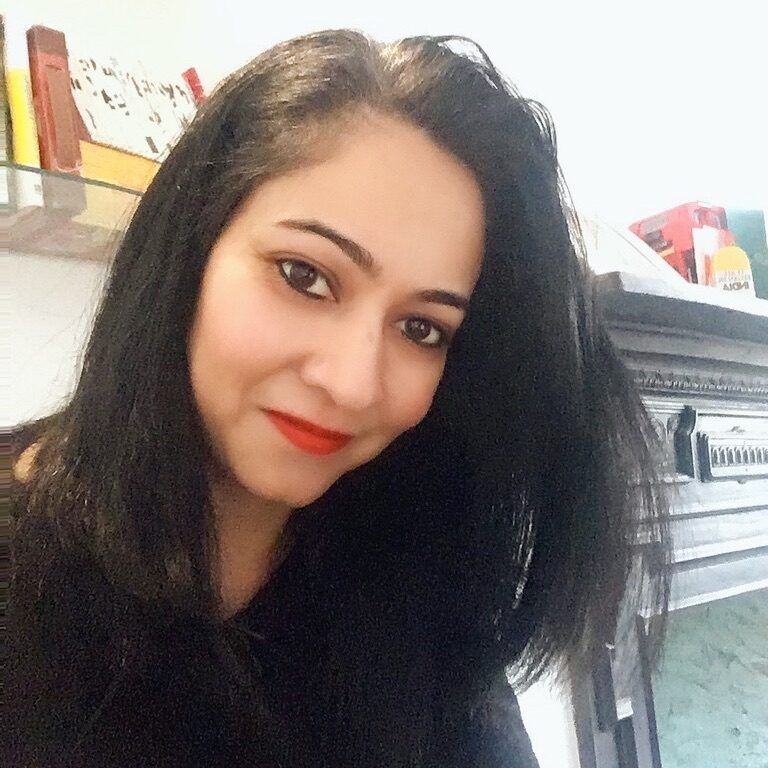 Natasha Khullar Relph
Founder and Editor, The Wordling
Natasha Khullar Relph is an award-winning journalist and author with bylines in The New York Times, TIME CNN, BBC, ABC News, Ms. Marie Claire, Vogue, and more. She is the founder of The Wordling, a weekly business newsletter for journalists, authors, and content creators. Natasha has mentored over 1,000 writers, helping them break into dream publications and build six-figure careers. She is the author of Shut Up and Write: The No-Nonsense, No B.S. Guide to Getting Words on the Page and several other books.
Sign up for The Wordling
Writing trends, advice, and industry news. Delivered with a cheeky twist to your Inbox weekly, for free.