---
Everything you need to know about getting started as a freelancer, including free templates and downloads.
---
New to freelancing?
You've come to the right place!
Listen, I've been where you are. Twenty years ago, when I started my freelance writing career, I was a college student in India. That I'd one day live in the UK, travel to over a dozen countries, and write for top publications like TIME and The New York Times didn't even seem possible to me.
But I did it.
Let me show you how you can, too, in a step-by-step way that will make it simple.
(We're adding new resources to this list every week. Subscribe to the newsletter to be notified of new trainings and downloads.)
Go directly to section:
Downloads | Articles | Books | Video Trainings | Courses
---
Downloads
---
First, before you do anything else, sign up to get these five free case studies of how I, once a beginner just like you, broke into The New York Times and TIME magazine from India.
Discover how I sold a single story idea multiple times for $10,000 (and won an award for two of those pieces!), and became a contributing editor at ELLE magazine.
These stories will give you the push you need to get started as a freelancer and understand that you can succeed in this career, no matter how new or inexperienced you may be.
Plus, I share embarrassing stories and hilarious anecdotes because you know I like to keep it real around here.
---
Articles
---
Next, read the articles below for help on getting started as a freelance writer.
---
Books
---
If you want an in-depth resource that will help you get to cash fast, get your hands on this book.
---
Video Trainings
---
Success Habits of Prolific Writers
Getting into good writing and pitching habits can be the difference between success and failure. This free training will help you understand the areas you need to pay attention to in order to get a headstart.
---
Courses
---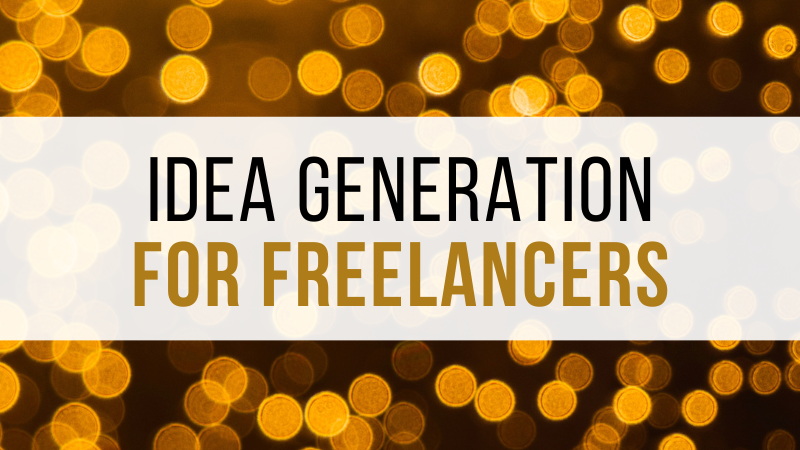 A step-by-step, proven plan for developing
story ideas that sell