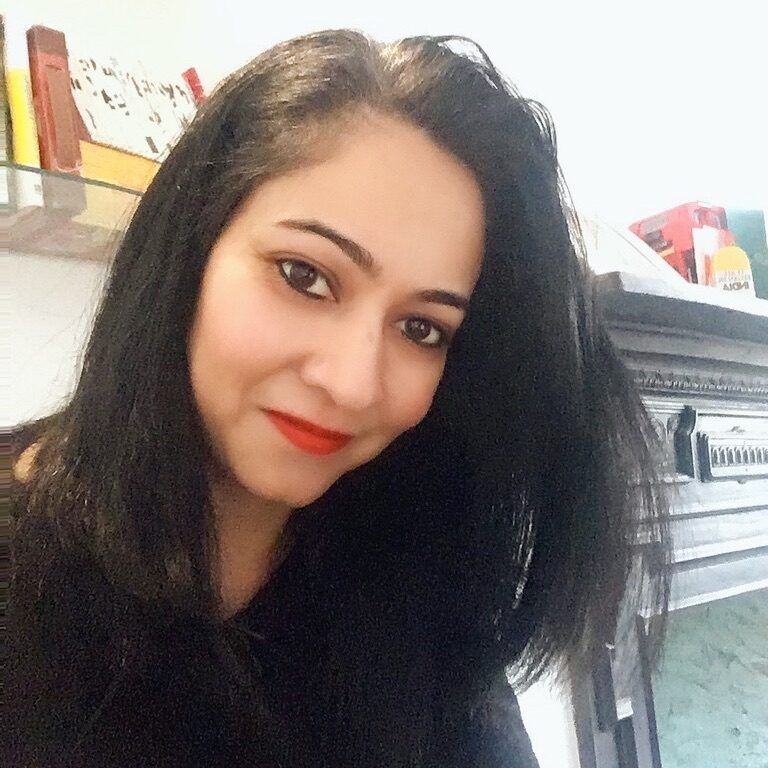 Hiya writer friends,
You know that feeling when you have thirty things on your to-do list that you needed to get done yesterday? 
That you were so excited about when you decided to do them, but just make you feel blech now?
When this happens, I do the most logical thing anyone can do in this situation. 
Want to know what it is?
I list out all the things I have to do (including the small ones that would take a minute but that I'm procrastinating on). I order the list by number. Then I go to random.org, enter the number of items on my list and let it tell me which one to tackle. 
That's it. My incredibly complicated and trademarked system.
It picks a number, I suck it up and do 10 minutes of the task, then I decide whether to continue or pick a new task.
Granted, this is an inefficient and extremely unproductive way to work, but my goal when I'm in this state is not to be productive, but just to get started. Or make some amount of headway with the things I know I need to do and just can't be bothered with. The list forces my hand, but for such a short time that it doesn't feel too dreadful. 
And sometimes after 10 minutes, I'm actually enjoying the task and keep going with it until it's done.
So that's how I've been working today. This task came up from my list 10 minutes ago and now it's done.
For more excellent tips that will get you judged by all the productivity experts, don't forget to tune in next week! 😉
Enjoy the issue!


Natasha Khullar Relph
Editor, The Wordling
HOW I BROKE INTO TIME
(And other stories)
TIME was my first big credit. As in big prestigious credit that people didn't look at and go, "Oh, women's magazine."
I was living in New Delhi and I'd written tons for women's and general interest magazines at this point in my career (Elle, Ms., Glamour, Marie Claire, etc), but the big international political magazines and newspapers that would publish my hard news and analytical pieces from India were still somewhat of a challenge for me. Unfortunately, I'd decided that this was exactly what I wanted to do with my life—write long, well-reported international stories that changed the world—and the editors of Cosmo just weren't going for it. (Shocking, I know.)
Around this time, I got into my head that TIME was going to hire me to write stories for them come hell or high water and I didn't care what I had to do to get these assignments, I was going to do it.
Want to know how I did it?
I share that story in a 5-part series I've put together.
I've Self-Published 9 Books. Here's What I'll Do Differently Next Time
The first time I self-published a book, the term "indie publishing" hadn't yet become a part of the publishing lexicon. It was 2004, the vast majority of people were still wary of spending money online, and the Kindle hadn't yet been invented.
I had something to say, an audience of 7,000+ newsletter subscribers who wanted to hear it, and an app that could convert Word files to PDF.
I wrote up the book in a month, priced it at $12.99, put a PayPal link on my website, and asked my readers to buy it. They did. I made $10,000 that first year from the book.
NEWS & VIEWS:
Do self-published authors earn more?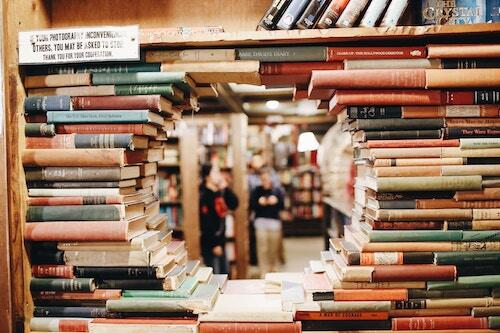 According to a survey commissioned by the Alliance of Independent Authors (ALLi), which polled more than 2,000 respondents, independent authors earn, on average, more than authors published by traditional houses. 
The median revenue for independent authors in 2022, according to ALLi, is $12,749. They're comparing this to numbers published by The Authors' Licensing & Collective Society (ALCS), which were published in December 2022 and put traditionally published author incomes at $8,600. 
Is this really true?
While there is no doubt to the accuracy of the numbers, it's important to understand that both surveys are dealing with a tiny sample that may not be representative of the collective. 
The ALLi data is based on 2,000 self-selecting respondents. The ALCS top line numbers are misleading, with the report claiming that this is a survey of 60,000 writers. It's only on page 10 that the report's authors mention: "we estimate that the survey was sent to a population of approximately 60,000 authors." In actual fact, "2,579 responses to the survey were received. We accepted partial responses as valid observations."
So, while I'd be wary of jumping to conclusions about one way of publishing being better than the other based on this research, the ALLi report did make a few observations that are interesting to note.
Key takeaways from the ALLi report
1. Almost half of the respondents (43.8%) reported income of more than $20,000.
While surveys like this are self selecting (someone doing well in their publishing career is far more likely to fill out a survey than an author who is struggling), there's a definite shift towards indie in recent years. More authors are making dependable monthly incomes (unlike the one-off payments from traditional), and indie publishing is becoming so successful, traditional publishing is actively poaching from the pool.
2. 25% of respondents said they had released their first book in 2020. 
The pandemic slowed things down for the traditional publishing industry. While books were selling—and in large numbers—it's important to note that fewer publishers were buying new titles. Is that what caused so many people to go indie instead? It's difficult to say. But it proves that indie publishing remains resilient when traditional models fail, and that's a big plus for those of us looking to make books a reliable income stream. 
3. Many independent authors are prolific: over half of the self-published authors had published more than 10 books, and 20% had published more than 30 titles.
To me, this is the most important and exciting finding of the survey. Traditional publishing, without question, slows writers down. There are years of revisions, agent searches, and publisher submissions between books. A fast writer in traditional publishing is releasing a book a year, and that's if they're lucky and their publisher is willing to buy their next title. Not so with indie. The real benefit of indie is the most underrated one—the time indies save on hunting for agents and book deals, is time they can spend on automating book sales and writing new books instead. 
ALSO SEE
It's not just the US anymore. A third of UK librarians have been asked to censor or remove books, with the most targeted books involving empire, race and LGBTQ+ themes. 
A survey by the Bookseller (108 respondents) revealed that more than half (54%) of authors felt the process of publishing their debut book "negatively affected their mental health." Many said they experienced "lowered" self-esteem due to "lack of support, guidance or clear and professional communication from their publisher." 
And finally, on a more positive note, an award was launched at the London Book Fair for debut novelists in the UK aged 50 and above.
GLOBAL REPORT
CHINA: "A Taiwanese publisher who published many books banned in China is believed detained in Shanghai, according to a leading Chinese literary figure, sparking comparisons with the cross-border detentions and kidnappings of five Hong Kong booksellers in 2015. Li Yanhe, known by his pen-name Fucha, or Fuchsia, was detained after traveling to visit relatives in China, writer Bei Ling told Radio Free Asia on Thursday."
CHINA: "Chinese book publishers are releasing far fewer US-themed titles as tensions between the superpowers escalate and Beijing tries to curb what it sees as American influence on its citizens. Official data reveals that Chinese publishing houses last year rolled out 1,960 titles categorised by the books regulator as related to the US, down more than half from 2018."
RUSSIA: "A back channel to discuss prisoner exchanges between Moscow and Washington remains open, Russia has said, as a Wall Street Journal reporter accused of espionage by the Kremlin marked his fourth week behind bars. Evan Gershkovich, 31, was seized while on assignment in Yekaterinburg, a city in Russia's Urals region, on March 29 and charged with spying for Washington."
QUOTE OF THE WEEK
"A writer is a world trapped in a person." 
– Victor Hugo
SHARE THE WORDLING
If you've enjoyed The Wordling this year, would you take a moment to share it with a writer friend who might find it helpful?