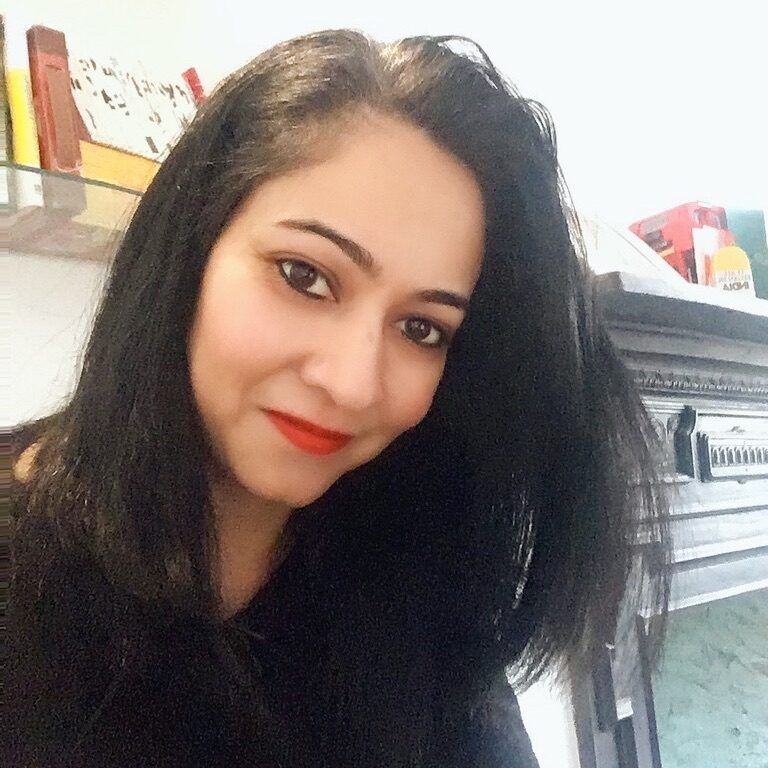 Hiya writer friends,
I passed the Life in the UK test, the client came back to me with an apology, and this is the 101st issue of this newsletter!
So, no, passing the test doesn't mean I'm now a British citizen. It just means that I have one of the many pieces of paper that I need to submit as part of my application to continue living in the country. I still have an English test to go and years of financial statements to pull together. The joy! 
In client news, the editor who'd promised me three stories a month but wasn't looking at my pitches called me on Friday to apologize and offer me two guaranteed stories a month with a 48-hour turnaround time on pitches. This might surprise you, but I still said no. 
I've decided that I'm in a place in my life where if something isn't a hell yes, it's a fuck no. 
Anyway, on to the most exciting news of all—this is our 101st issue! 
When I started The Wordling as a daily newsletter last year in March, I did so on a whim. I had no plans or strategies in place, except I knew that what I most wanted to read was a fun business newsletter for writers that was as entertaining as it was informational. Nothing like it existed. 
Newsletters for writers are mostly either opinion or how to. Publishing industry newsletters rarely center the writer. And while I love all of those things, I wanted a well-researched, reported newsletter that would give me information about the industry in a way that helped me make better decisions for my business.
I couldn't find one, so I created it. 
Slowly, but surely, I'm becoming confident in what the Wordling is, and what it is not. And I've got some really exciting plans for the future.
Most of all, though, I want to say how incredibly fun it's been connecting with you all this past year. Reading your emails after every issue, hearing about what you need support with, and getting to know so many of you personally.
I consider it an honor that I get to do this work and be a part of your lives and your careers. 
Thank you for being here, and for joining me as we celebrate this 101st issue of the Wordling! 
Enjoy the issue!


Natasha Khullar Relph
Editor, The Wordling
NEWS & VIEWS:
A monthly income from book publishing
Something exciting has been happening in publishing in the last few years. A shift in conversation, a new way of looking at things. And it's being led (unsurprisingly) by indies and creative entrepreneurs. 
For as long as modern publishing has existed, authors have calculated earnings by book deal. Six-figure book deals are considered exceptional, even if that money is meant to last three years after agent's fee and taxes. Most authors are happy to get $10k-$30k for a book, with no guarantee from the publisher that they'll buy the next one.
Then, along come indies, many of whom are creative entrepreneurs, and they're not having it. They want the income and they want to have the option to live on it. 
The conversation in traditional publishing continues to be around one-time payment for years of work. The conversation in indie publishing is around monthly income.
And it's not a small monthly income. 
Marc Reklau is making $30,000 a month from 13 books.
Nora Phoenix made $100,000 in her first year.
And Amanda Frances is making $15,000 a month from one book.
Indies can. Because once they figure out the formula and learn how to sell books, they keep 90% of the sales price as opposed to the measly 10% with a traditional publisher. 
Indies need to sell fewer books to make more money. 
Let's be realistic for a second: Most authors—traditionally or indie published—will not make a living. The conversation we're having here is about the outliers. And so then the question becomes: Do you want to be an outlier in the traditional publishing system or outside of it? 
Key takeaway:
More than ever, authors have the choice to craft their careers by centering what is most important to them. I'm not implying that all indie authors are succeeding and traditional authors aren't. That is demonstrably not true.
However, indie authors, who are more likely to see publishing as a business, are approaching it as an income stream. And, therefore, doing the work towards finding—and building on—ways to make it reliable and consistent. 
They're thinking in terms of monthly income and not one-time payouts. 
It's one of the biggest shifts we've seen in the industry so far. 
ALSO SEE
Salman Rushdie is back in the news but this time, thankfully, it's due to his recovery and new book. 
Something you don't hear about a lot these days: Reporters being given more freedom. A new pilot scheme will grant journalists new powers to report from three UK family courts.
And Madeline McIntosh is stepping down from her role as CEO of Penguin Random House. There is speculation that Penguin Random House's failed bid to buy Simon & Schuster last year has something to do with this.
THE FREELANCE WRITER'S GUIDE TO
Making More Money

The Freelance Writer's Guide to Making More Money lays out the steps for artists and writers to embrace their entrepreneurial spirit.
Natasha Khullar Relph shows how it's possible to have a six-figure income, creative fulfilment, and control of your career.
In her typical no-nonsense style, she explains how writing is an art and freelancing a business.
Then she delivers a blistering, fast-paced business blueprint for success.
GLOBAL REPORT
RUSSIA: "Russian independent media outlet Zvezda in the city of Perm consistently uses the word "war" in its coverage of the fighting in Ukraine — defying censorship laws that punish such direct language with crippling fines and even criminal prosecution. Despite the risks, some of the outlet's staff remain inside Russia."
INDIA: "Last weekend, the Indian government ordered YouTube to remove clips from a BBC documentary. It sent a similar order to Twitter, telling that platform to remove any tweets that featured links to those clips and pointing to more than fifty specific posts that had done so. The documentary, called India: The Modi Question, covers, in part, a series of violent riots in the western Indian state of Gujarat in 2002."
BANGLADESH: "The South Asia book fair calendar is already in full swing, with India leading the way, but come February 1 we'll see the biggest cultural event in Bangladesh kick off, in the form of the annual month-long book fair they call the Amar Ekushey Boi Mela." 
QUOTE OF THE WEEK
Be stingy with your time and spend it in spaces that fill you up. 
– Janet Mock
SHARE THE WORDLING
Your writer friends will love you for it.