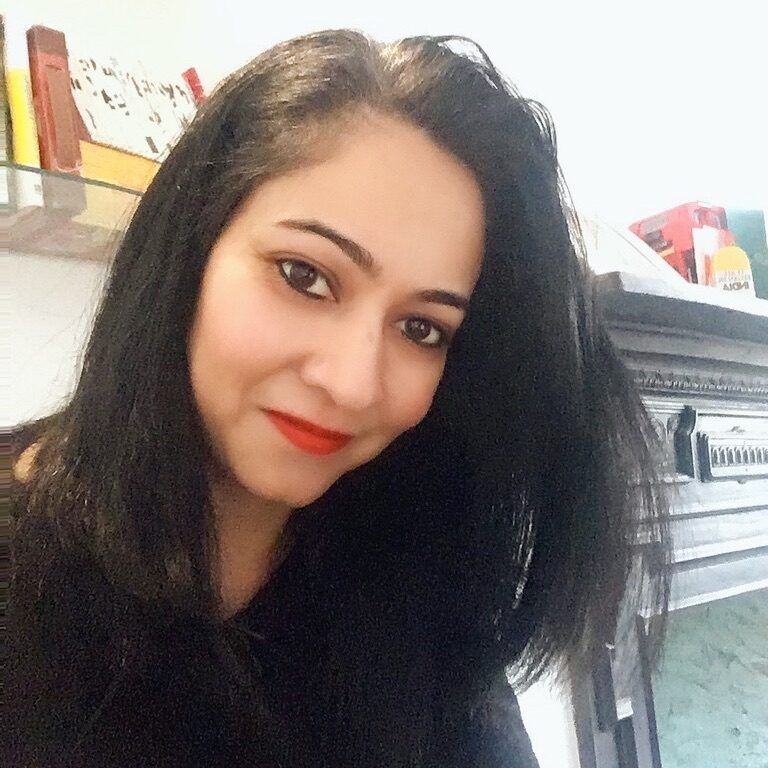 Hi again, writer friends,
It's a strange thing, running an online business. 
Through my courses and coaching, I get to know people on a very intimate level. In my coaching sessions, clients have broken down in tears and told me things they've never told anyone before, but that they want to own—and eventually write about. It's an honor and privilege to be privy to the innermost thoughts and insecurities of people, and I take this role seriously.
Which is why it's always seemed off to me that after the six-week coaching or the 30-day course is over, the Slack group is closed, the FB group left alone, and everyone heads off on their own merry way. 
It's always felt as though I have to do it this way because that's the way it's always been done and that's the way it has to be if I want to protect my time and my energy. There are over a thousand people who've gone through my programs, after all. It's not possible to stay in touch with all of them. 
I was thinking about this again a couple of weeks ago and something new happened—I started laughing at myself. 
Because when have I ever done anything in the way it's always been done? 
When have I ever let "it's not possible" dictate what I want to do and how I do it? 
(Pretty much never, including in my personal life.) 
So, I'm changing the model. 
I want to be connected to my community. Not just for 30 days or six weeks or three months, but in an ongoing way. 
Here's what I'm doing: I'm starting a (free) community for my coaching clients, students, and readers. If you've ever bought anything from me—a coaching package, a course, or a book—you have an invitation and lifetime membership to this community. If you buy anything from me going forward, you will also get an invitation to this community. I will be in there, giving you advice, cheering you on, and supporting you as you move through not just my courses, but the rest of your career. 
There will be zero tolerance for BS and drama in this community, and it will be a professional space where we can all come together, be ourselves without judgement, and have fun. 
If you've taken any of my courses or signed up for coaching packages, you will already have received an invitation to join the community. If you're on any of the course FB groups, you'll see a message posted on the group. If you don't see either, email me and we'll sort you out. 
If you've bought any of my books, you'll also need to email me. Forward me your receipt and I'll send you an invite. 
And if you've never worked with me, but think this sounds like a cool community of badass writers who're chasing their dreams, and something you'd like to be a part of, buy a book and send me your receipt. We'd love to have you.  
Again, there is no fee for joining or for lifetime membership. 
I'm doing this because my business attracts some of the most ambitious, kindest, most globally minded writers. It seems such a shame then, that we come together for a few weeks and don't get to see each other again after that. 
I came online in 2002. I built my business not through advertising or large-scale promotions, but by getting to know individual members of my community one conversation at a time.
I'd like to do that again.
And I'd love for you to be a part of it. 
Enjoy the issue!


Natasha Khullar Relph
Editor, The Wordling
For this week's free resource, how about a free invitation to a community of badass writers and authors who are chasing their dreams fully?
Read my editor's note and get in touch. We'd love to have you!
NEWS & VIEWS
Who's reading serialized fiction?
Books don't need disrupting, says Lincoln Michel in this excellent article about the many ways in which the tech world has tried to reinvent books and failed. 
While I agree that books don't need disrupting or reinvention, book marketing and discoverability certainly do. While bookstores were the old and BookTok is the flashy new, there is really no solid model for readers to effortlessly discover books they'll love, and for authors and publishers to make that placement easier. 
Which is why serialized fiction seems like an intriguing idea. 
Why this matters:
In a July 2022 issue of The Wordling, I wrote that Salman Rushdie, Chuck Palahniuk and George Saunders had all played with serialized fiction on Substack and, at least for these well-known authors, all experiments eventually led back to traditional publishing. 
Wattpad has had immense success in the English-language serial market, but it doesn't translate easily and effortlessly into direct sales for authors. 
In Asia is where it gets more interesting. Serialized fiction offered through apps is a $3.7 billion-dollar industry in Asia, and Dreame, GoodNovel, Webnovel, and Fizzo consistently rank among the most downloaded reading apps in the US, the UK, the Philippines, and Indonesia. 
Takeaways: 
If, like me, you've been intrigued by serialized fiction but are unsure of what the market is like, with opinions about it ranging from "it'll disrupt publishing" to "it's a fad, don't worry about it," here are some things to think about: 
1. Do you want to write serialized fiction? If you're chasing a trend, don't bother. But if you like reading and writing serialized fiction, then it's worth experimenting with the format.
2. Are you looking at national or global sales? Most authors look at their US and UK sales. They won't even look at English-speaking markets like Canada and Australia, let alone South America, Asia, or Eastern Europe. If you're interested in serialized fiction, look at where the market is. 
3. Apps, not newsletters: From what I can tell, the largest readership of serialized fiction is not in the newsletter space, but in apps. Download a few, see what people are reading and responding to. 
4. What's your end goal? The way you'll use serialized fiction as a marketing tool to bring readers into the world of your (non-serialized) books will be a completely different game than if you intend to make money from the serialized work itself. Get clarity on what you're doing before you start looking for successful models.
Basically, the conversation around serialized fiction has to be nuanced. I think it can be super effective as a marketing tool, but I'm not entirely convinced about its ability to build long-term income for an author, without those serialized works being available for sale in other formats. 
Then again, nobody told us we had to choose.
JIMMY DOOM
ON PUBLISHING A STORY A DAY ON SUBSTACK


A small experiment he started during the pandemic has been going strong for over 600 days. Natasha Khullar Relph spoke to the prolific author, musician, and actor about his daily fiction project.
THE FREELANCE WRITER'S GUIDE TO
MAKING $1,000 MORE A MONTH
This book isn't meant to show you how to become a freelancer or even how to make a living. For that, check out some of the other books in this series.
In this book, you'll learn how to move up the ladder and increase your earnings with very little effort.
You'll learn how to add a cool $1,000 to your revenue.
Quickly.
This month.
With little additional work.
By the time you finish this book, you will have a list of ideas and strategies that will help you put more money in your pocket today. 
GLOBAL REPORT
RUSSIA: "A Russian court on 1st February has sentenced in absentia veteran journalist Alexander Nevzorov to eight years in prison for spreading so-called "false information" about Russia's war on Ukraine." 
PAKISTAN: "The IFJ has warned journalists against the circulation of fake International Press Cards in Pakistan. The fake cards contain a false IFJ background and the validity date and card number are not aligned and do not include electronic signatures."
TUNISIA: "In September, a law concerning online disinformation was enacted in Tunisia. Specifically, Article 24 of the law punishes the spread of 'rumors and fake news' with sentences of up to 10 years in prison if the 'person targeted is a public official or similar.' However, the terms 'rumors' and 'fake news' are not defined in the law. 'This draconian law is intended to dissuade journalists from doing their job. It aims to create a climate of fear and push professionals to censor themselves,' RSF's North Africa representative, Khaled Drareni said in a press release.
QUOTE OF THE WEEK
"The second you accept yourself is the second everybody else around you does as well."
– Gina Rodriguez
SHARE THE WORDLING
We'll be eternally grateful.