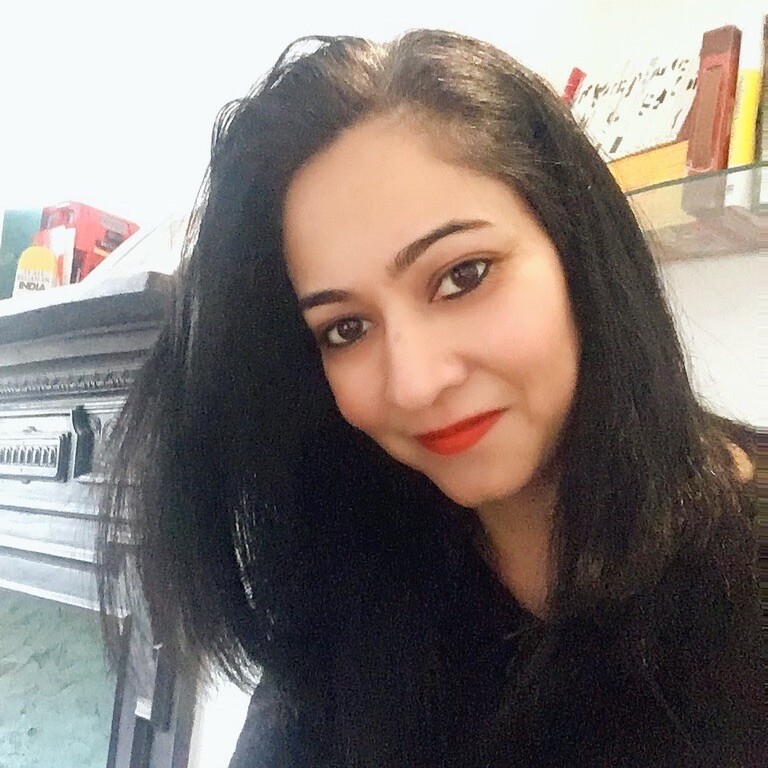 The creative goals I'm setting this year (and why I don't set income goals until March.)
---
Happy New Year, writers! Have you set any creative goals yet?
New year, new beginnings.
I don't set income goals at the beginning of the year. The financial year in India and the UK (the two countries where I am based) starts in April and ends in March, and therefore, it is at the end of the financial year that I look at my income targets, my goals, and various things to do with business.
(Check out my 2017-18 business goals in this post)
However, I still like to wipe the slate clean at the beginning of the year, look at the year gone by, and consider what I achieved creatively and what I might like to do more of in the upcoming year.
2017, for me, was the Year of Consistency.
I wanted to challenge myself to create more, to learn more, to attend more events, travel, connect with people, and read. The guiding philosophy of my life is to Read, Write, and Travel. And so my creative goals at the beginning of the year reflected that desire.
I aimed:
to create and work on 12 new projects
to learn 12 new things
to attend 12 events
to travel to 12 countries
to connect with 12 new people, and
to read 120 books.
The goals were ambitious, I knew, but as I constantly preach on The Wordling, high-achievers and top performers have one thing in common: They always set goals they know they'll never really hit. It pushes them beyond their capabilities and even when they don't hit the target, they've achieved more than they would have otherwise.
To understand more about this, read Set a target so high that even if you fail, you've succeeded.
This is why, when I set goals, I almost always know I won't achieve all of them. But I also know I will have achieved so much more than if I set my sights lower.
I didn't meet my goals this year either (I almost never do), but 2017 was an exceptional year for me, a massive year of growth both for my career and my personal life. I achieved several things I set out to achieve and many that I didn't, and while there were challenges along the way, it was a year that taught me that every success starts first inside your mind and with the unwavering decision that you're going to make it happen.
Here's how I fared with my goals in 2017 and how I'm using the lessons learned from them to set new ones for the year ahead.
To Create:
I worked on seven big projects this year, so I didn't achieve my goal of creating 12 "things." That said, I've created more this year than I have ever before in my life and the seven projects I took on included four courses, The Finishers community, a novel, and the Freelance Writer's Guide series of ebooks.
Within each of these projects is a multitude of smaller projects, so I created far more than 12 new things this year.
The Freelance Writer's Guide series of books creates an interesting tracking challenge. I conceived of them as a series of dozens of books, but some of them have become stand-alone titles and others I got rid of completely, so I'm now left with 10 in total. Further, instead of releasing them all in one go, as was my original plan, I'll now be releasing one each week.
In 2018, I've broken this down this "to create" goal into a series of further goals so that I can stay on track for all the things I want to be creating this year and track them effectively so that I have a clearer picture at the end of the year.
My goals for 2018 in this category are:
Publish books in the Freelance Writing Guides series – 5
Novels/nonfiction book proposals – 4
Courses for The Finishers – 12
Word count – 1,000,000
To Learn:
You've heard me say it before—learning is crucial to success. I do not just preach it, but live it. And I don't just live it from time to time, I live it every day. Creating is extremely important to me and I try to do it every single day. The same is true for learning because I know that if I'm not learning, I'm not only lagging in terms of business, but in terms of personal growth and the person I want to be.
For me, learning isn't just about figuring out new and better tactics to grow my business. It is about learning how to think differently, act differently, and become a better person so that I can be a happier and more satisfied creator.
A big part of what I focused on this year was mindset and personal growth. I took courses on abundance, on positive thinking, and on challenging the stories I have bought into about myself and society. I wanted to learn how to figure out ways to tap into my truth and my gut instinct about the world.
There was practical stuff, too. I took classes (12, meeting my goal) on writing sales emails, putting together a nonfiction book proposal, editing a novel, running a webinar, creating funnels, messenger bots, creativity coaching, and growing an audience, especially on Facebook.
The results of this learning? The sales email course helped me get to my highest-income month in my career ($17,000). The edited novel is now being shopped to big publishers. The audience growth training helped me build up to 15,000 Facebook fans.
There were some trainings I took that I didn't implement (messenger bots, funnels, nonfiction book proposal), and that is what I want to focus on this year. Learning isn't just about simply taking in the information, but about implementing it consistently.
Therefore, my goals for 2018 in this category are:
Take classes – 12
Implement the lessons in my life/business – 12
To Attend:
Each year, I tell myself off for not having been more social, not having gotten "out there" more and promise myself to do more events, attend conferences, and engage with entire communities of people. The beginning of 2017 was no different, and I sought to do the same.
But, here I am at the of the year and I've only attended two events, both of which I enjoyed immensely and benefitted from greatly.
I've been thinking about why I resist attending events so much and I've come to two conclusions:
There are very few events that have excited me and made me want to book right away. Each event I go to requires commitment from me in time and money and so I only commit to those that I truly feel I'll enjoy. And I haven't found a lot of events that I'm drawn to. Most writing events focus a lot on the art side of things, play into the "starving artist" mindset and really put me off. Therefore, my resistance is completely understandable. So that's been interesting to note.
I prefer one-on-one meetings to large events. This year, therefore, I've expanded my definition of "events" to include small meet-ups, in-person workshops I attend, and going to see authors and entrepreneurs speak.
My goals for 2018 in this category:
Attend writing events – 12
Attend business/entrepreneurship events – 12
To Travel:
Travel has always been a big part of my life, but once we moved to England, it proved to be increasingly difficult with my husband's working hours and my child not being in school full-time.
Last year, in September, that started to change. My son started school full-time and then, in April 2017, my business was doing well enough that my husband was able to quit his job and join me in my business.
That has meant that there's a bit more flexibility in our schedules and we've taken advantage of that this year to travel to seven new places. We went to France twice, Malta, and Wales—also twice. We explored new cities and towns, met up with friends, and had our first holiday in years.
We expect to do more of the same this year, but I also want to focus not just on countries, but on experiences, be they in new places or right here where we live.
So, the goals for 2018 in this category then are:
Travel to new countries – 4
Have new and different experiences – 12
To Connect:
This was one of the most important goals to me, but also the most difficult to track because what on earth do I mean by connection? Which is to say I connected—sometimes in wonderful ways—with dozens of people this year, but am I really going to sit down and track that? I don't think so.
I've realized that saying "Connect with 12 new people" or some version of that is not a great way of meeting this particular goal, mostly because, even though I was the one to set it, I'm not actually sure what it means.
So, for 2018, I'm going back to the basics. What do I want to achieve in terms of connection?
Well, I want to create a community of like-minded writers I trust and can go to when I need help or advice. I want more mentors who show me the way. I'd love to connect with more creative entrepreneurs so that we can talk about the unique challenges we face as personal brands. And I'd like to make more friends in my personal life, as well as connect with those I already have.
I don't care about numbers, in terms of how many friends I have, obviously, but because I lean towards hermetic tendencies, I can use numbers as a way to gauge my effort.
So, the goals for 2018 in this category are:
Coffee/meeting with new people – 12
Connect with authors/entrepreneurs whose work I love – 52
To Read:
This year my goal was to read 120 books. I read 118.
I'll try the same for 2018.
That's a run-down of how I organize my creative goals at the beginning of the year. As I said, I don't focus on money or business goals in January because I look at those pretty thoroughly and in-depth at the end of the financial year, which is when I need to look at those numbers for tax and other reasons, anyway.
When I think about the way I would like to live my life and the person I'd like to be, when I sit down to envision what my life would look like if everything was perfect, I know that I'd read every day, I'd write every day, and I'd travel as much as possible.
My creative goals at the beginning of the year remind me to reflect on that vision and to outline a roadmap for creating it.
I hope this post will inspire you to do the same.
---
Break into Top Publications: 5 Case Studies
How one writer broke into The New York Times and TIME, became a contributing editor at ELLE, and made more than $10,000 from a single story.
Join the hundreds of writers who've used these case studies to break into dream publications.
---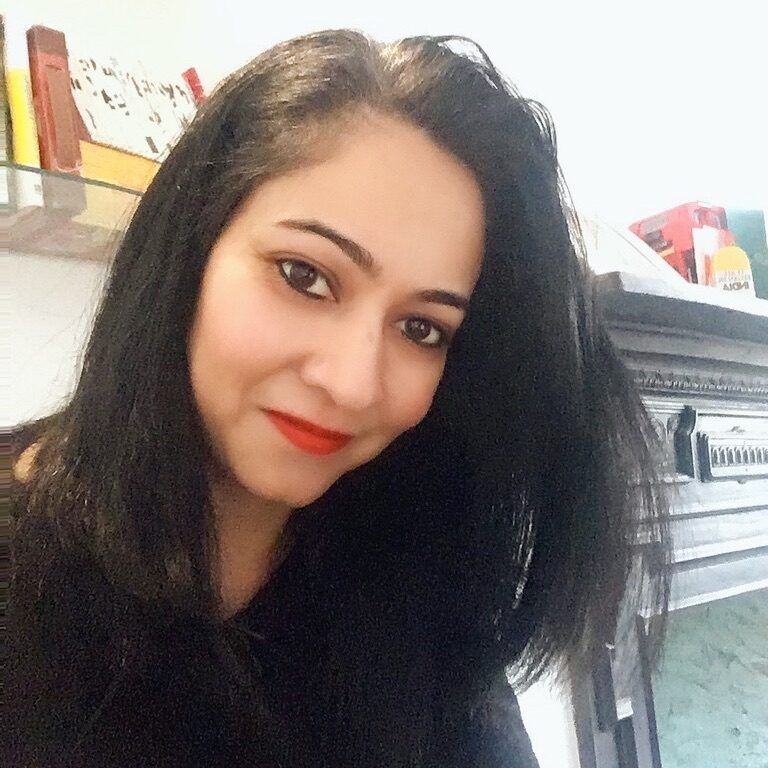 Natasha Khullar Relph
Founder and Editor, The Wordling
Natasha Khullar Relph is an award-winning journalist and author with bylines in The New York Times, TIME CNN, BBC, ABC News, Ms. Marie Claire, Vogue, and more. She is the founder of The Wordling, a weekly business newsletter for journalists, authors, and content creators. Natasha has mentored over 1,000 writers, helping them break into dream publications and build six-figure careers. She is the author of Shut Up and Write: The No-Nonsense, No B.S. Guide to Getting Words on the Page and several other books.
Sign up for The Wordling
Writing trends, advice, and industry news. Delivered with a cheeky twist to your Inbox weekly, for free.