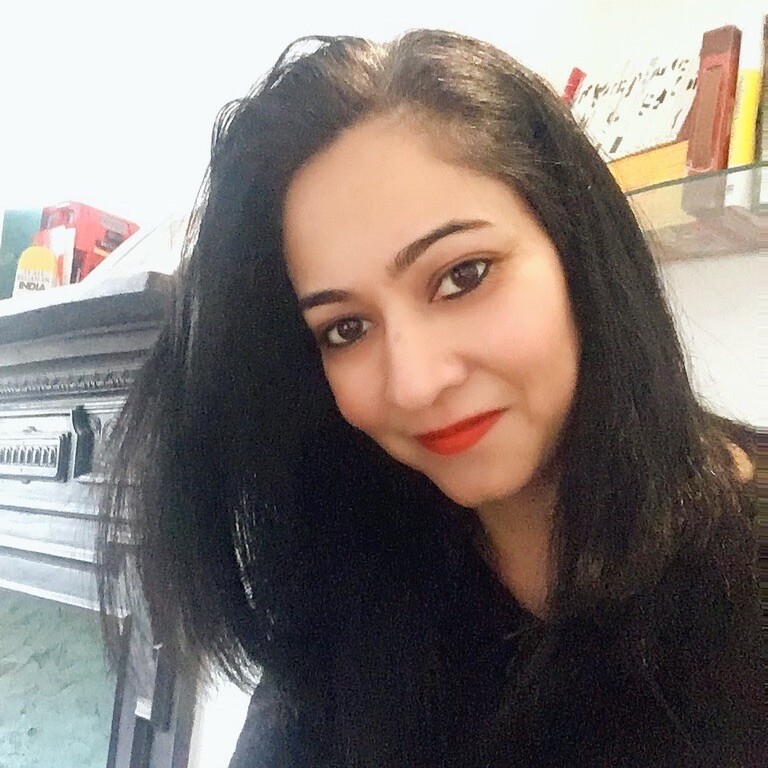 An award-winning journalist on when it's best to aim high and pitch the top publications, and when to stick with what you know.
---
The idea comes to you in a flash. It's the perfect story. Not only do you seem to be the only person to have picked up on this trend in your community, but you've also got access to hard-to-reach sources, making you the perfect person to report on it.
Now all you have to do is write up the query letter and send it.
But to whom? For starters, should you aim high or low?
If you follow writing blogs or have read any freelance writing book in the last decade, you'll know that there are two schools of thought. Especially for new writers with limited credentials.
1. Aim high. Start at the top—The New York Times, TIME, The Atlantic—and start going down your list.
2. Start at the bottom. Work your way up. Get a few local and regional clips before you start pitching the biggies.
So, aim high and work your way down or begin low and work your way up—which is better?
True answer? You're not going to like it.
It depends.
Contrary to popular opinion there is no one-size-fits all that applies to every freelance writer. Whether you start at the top or at the bottom will depend not only on your goals but your income, your circumstances, and, often, the story idea itself.
So instead of discussing whether to aim high or aim low, let's talk about when it's best to do each of those things.
Aim High
The strategy when you're aiming high is this: Make a list of about 10-15 publications that you think your story would be a good fit for. Order them in terms of which ones you'd most like to break into. Then start pitching them one by one. When you get a rejection from a publication, or don't hear back even after following up, you move to the next publication on the list. This way, you're making sure you're giving your story a chance to appear in your dream publications even if it does eventually get published in the local paper.
The advantages of aiming high are:
1. You have a better chance of breaking in to some of the top publications because of sheer numbers. You don't get published in The New York Times if you never pitch The New York Times. So by querying them first, you've given your story a chance.
2. You start building relationships right away. If you take the "aim high" approach for all the stories you pitch, you end up pitching the top publications on your list pretty damn frequently. Which means that even if the editors aren't assigning you something yet, it's more likely that they'll start responding to your work, remembering your name, or even connecting with you on social media.
3. You start learning from the best. Further to the point of building relationships, if you've pitched a The New York Times editor ten stories in the last two months, it's almost inevitable that at some point the editor will email you back to tell you why your pitches aren't hitting the mark. This means you're getting feedback from top editors and learning about your mistakes from the get go.
(In fact, this is exactly how I broke into TIME. I talk about it in detail in this case studies series.)
4. You get paid more. Let's not forget the money. You write for your local newspaper, you get paid $25, maybe. You write for The New York Times, they'll pay you $500. Even if you don't get sales with your top publications, if you're working your way down a list, it's feasible that you'll get more money, on average, from your sales than you would if you stuck to those easy wins at the bottom.
There are disadvantages to aiming high. Here are some of them.
1. It takes a lot more time to make a sale. You're unlikely to hit a home run first try, so you may end up pitching 10-15 times before your story lands in the low-paying, low-prestige local paper anyway.
2. If you're very inexperienced, this approach can backfire on you, especially if you do get the assignment. If a TIME magazine editor assigns you a story, they expect you to know how to do the reporting, how to file, how to source, when to submit the expenses, and all those other fun things. If this is your first time you could face a massive crisis of confidence or end up asking the editor to do a lot of hand-holding. This would not be good.
3. The success rate is lower, no matter how experienced you are. Top publications are just harder to break into than the lower-paying no-name ones. You'll be doing a lot more work to get those queries out for a lot less in return. This can lead to burnout and frustration if you're not realistic about the process.
So when should you aim high? Here are some situations in which starting from the top is the better idea:
1. When you've got an incredible story idea. If it's unique. If no national media has covered it already be the one to break the story.
2. When you have exceptional credentials. If you're established as an expert in the field you're writing about, there's no reason for you to start at the bottom. In fact it would make no sense at all.
3. When writing is still a side job for you. If you're not dependent on this writing to pay the bills, it's a lot easier to aim high. Aiming high might be preferable because you're not working with time and income constraints. You can take risks. And you can patiently wait for the rewards.
4. If you identify as an artist more than you do as a freelance professional. If you're doing this for the love of the writing and the reward of being published in top-tier publications or in order to promote a book, you should start at the top. Aim high. If you take money out of the equation, there's no reason not to.
Aim Low
The strategy when you're aiming low is this: Make a list of the 3-5 publications that you know you have a good chance of breaking into with this particular story idea and start sending it to them. Pitch one and follow up a few days later. If you don't hear back with an assignment, pitch the next. This is low-hanging fruit, so it should be easy. If a publication is difficult, strike it off your list.
The advantages of this approach are:
1. It allows you to build confidence and make mistakes. You're learning on the job. These are local publications, websites, and blogs. If you do make a mistake or need time to learn, these are the publications with which you have the leeway to do it. No editor wants to pay $1 a word and train you, but when you're not being paid as much, editors are often happy to help you out and give you some grace.
2. If you're new to writing or freelancing, contributing to smaller, low-paying publications allows you to grow and learn at a pace that you're comfortable with.
3. The responses are quicker. This means more assignments, money comes in faster, and you can build your portfolio.
There are a few disadvantages to this approach as well.
1. The longer you play in the little leagues, the longer it takes you to start taking your freelancing seriously and hitting larger goals. I've known many writers who just get too comfortable playing small and never leave the local publications at all because moving beyond it is seriously out of their comfort zone. You don't want to fall into that trap because it's hard to get out of.
2. You'll struggle financially. The "aim low" approach results in low-paid work. The easy acceptances from low-paying publications can make it very difficult to transition to making an actual living.
3. You're not writing for recognizable brands, which makes it harder for you to get traction or decent clips that you can showcase on your website or in your pitches to other editors.
So when it is best to start low? Here's when you should start from the bottom and work your way up:
1. When you're new to the freelancing world and have the desire to be a writer, but no clips and credibility in the marketplace that will enable you to get work.
2. When you haven't yet mastered the art of coming up with good story ideas.
3. When you don't have a portfolio and need to build one quickly.
4. When you need to have an income—any income—coming in quickly.
5. When you still have a lot of learning left to do. That is, you know that your work isn't up to the highest standards yet.
Querying, much like writing itself, is a very personal process and the decisions regarding it should all be taken in consideration with your life, your circumstances, and the goals you have for your writing. Not to mention the story idea and its marketability.
I frequently recommend aiming both high and low. There's no rule to stop you taking the easy pay checks AND aiming for the stars. Why do you have to choose? Who to pitch depends on your story idea and the current state of your finances. When I have a fantastic idea that I know will get attention, I take it to the top, like I did with my first story for The New York Times. But when I need a quick win or a few hundred dollars for an unexpected expense, I might aim low in order to bring in that income quickly. In those circumstances, aiming low gets me to my goal quickly and easily.
There is no right or wrong way to approach this problem. As long as you're getting your work out there, that's all that eventually matters.
---
How to Pitch: Pitching guidelines for 200+ publications
We know that finding markets to pitch your story ideas, understanding what they're looking for, and making sure they pay an amount you're comfortable with can be the most time-consuming and frustrating part of the job. So we've tried to make it easier for you.
Here's a list of publications, organized by subject and with a note of their pay rates, each with a link to their guidelines.
Happy pitching!
---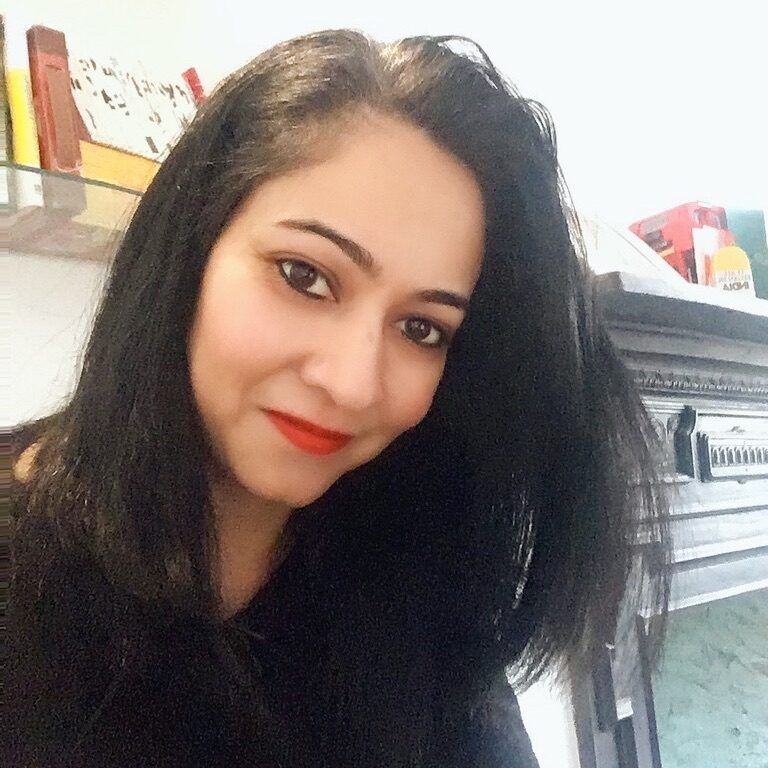 Natasha Khullar Relph
Publisher, The Wordling
Natasha Khullar Relph is an award-winning journalist and author with bylines in The New York Times, TIME CNN, BBC, ABC News, Ms. Marie Claire, Vogue, and more.
She is the publisher of The Wordling, a weekly business newsletter for journalists, authors, and content creators.
Natasha has mentored over 1,000 writers, helping them break into dream publications and build six-figure careers. She is the author of Shut Up and Write: The No-Nonsense, No B.S. Guide to Getting Words on the Page and several other books.
Sign up for The Wordling
Writing trends, advice, and industry news. Delivered with a cheeky twist to your Inbox weekly, for free.