From the Editor's Desk: Start again quickly
On The Wordling: How I broke into TIME
News & Views: What's working in book marketing?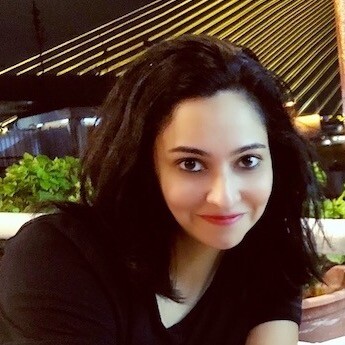 Hi again, writer friends!
In his book Start: Punch Fear in the Face, Escape Average, and Do Work That Matters, Jon Acuff talks about his comedian friend John. John says something that resonates so deeply with me and that is the foundation on which I base my creative life, even though I have never been able to express it so articulately. He says:
"A failure would hurt a lot if I were only performing once a month or once every other month. There'd be a thirty- to sixty-day window for me to carry around that failure. I'd sit with it for all those weeks and it'd be really heavy. But with comedy, if I fail during the 7:00 pm show, I only have to carry it for an hour until the 8:00 pm show. It doesn't have time to define me when I start again so quickly."
It doesn't have time to define me when I start again so quickly.
Why do I send thirty pitches in a month, write every day, and start new novels the day after the previous ones have been completed?
Because if my creative works were to fail—and they do, as is the nature of the beast—they don't have time to define me. I'm already on to the next.
One of the key areas I'll be focusing on this coming year is CREATING MORE.
More articles, more essays, more blog posts, more audio and more video, and, of course, more books.
Always, always more books.
Something shifted for me at the beginning of this year, two years of meditation and journaling finally culminating in absolute clarity. And one of the biggest decisions I've made for the next year is to write more, produce daily, and create often.
You can't write more if you're in fear and paralysis.
You can't write more if you're constantly doubting yourself.
You can't write more if every hour that you sit down to write is a BIG DEAL.
You can't write more if you're sitting in judgement.
You can't write more if you're sitting in shame.
You can't write more if you're unsure of what to say and how you're going to say it.
You can't write more if you're worried about what will happen to those words after you're done.
You can't write more if writing is anxiety, writing is pain.
I know this. I've lived this.
I'm not just interested in productivity, I'm interested in the psychology that leads to that productivity.
And the psychology that doesn't.
I'm interested in creating, regardless of how the previous day went. Because it won't have time to define me if I start again quickly.
I'm interested in building a solid habit of starting again quickly.
Enjoy the issue!


Natasha Khullar Relph
Editor, The Wordling
WHAT'S INSIDE WORDLING PLUS?
The first draft of a book should take no more than three months to finish, as the great Stephen King suggests, but for most authors, it can end up being a multi-year challenge.
If you're tired of the struggle and eager to finish that writing project you've poured your heart and soul into, we're here to show you an easier way.
Learn how you can finish your first draft in just 90 days with Finish That Damn Book, one of the 20+ courses available through Wordling PLUS.
NEWS & VIEWS:
How to sell books in 2023
Book promotion and marketing strategies are always changing. What worked last year might not cut it this year. Here's a look at some effective tactics we've seen working in the last year.
Podcasts
Getting on podcasts is a key part of book launches and for good reason. They can help sell books. "Social media platforms like Instagram, Facebook, X, and more are limited to images, bite-size videos, or small chunks of text," writes Anne McCarthy for the New York Book Forum. "In contrast, podcasts allow for a deeper dive into any imaginable topic, including, for authors, the writing process, the book's story, and their own personal story, too. Podcasts are a great way to promote an author's work and brand, and they are, in some ways, superior to traditional media in terms of what they can offer."
Launches are important, but know what's better? Perennial sales. Backlist sales. Neverending sales. Newsletters are excellent at facilitating those because they help an author build a long-term relationship with their readers.
They're even helping authors get book deals, writes Simon Owens in his own Substack newsletter. "In every book proposal, there's a large section dedicated to 'marketing' where the author needs to explain why they're in a unique position to actually drive sales. Five years ago, an author may have touted their large following on Twitter or Instagram, but today an acquisitions editor is much more likely to be impressed by a large newsletter subscriber base."
And, of course, BookTok. But listen, you don't need to create endless content for TikTok (or even be on TikTok) to take advantage of this book promotion trend. The trick is to get influencers talking about you, and you can do this with targeted campaigns, such as this one for the Sunday Times bestseller Spring Cannot Be Cancelled. 
Traditional publishers are increasingly partnering with influencers to promote books, so make sure to ask your editor what they're planning for yours. Oh, and if you have a large following on TikTok, use that to secure your next book deal.
ALSO SEE
Reporters Without Borders and 16 partner organizations published the Paris Charter on AI and Journalism, a first-of-its-kind effort to define the ethics and principles that journalists, newsrooms, and media outlets around the world will be able to appropriate and apply in their work with artificial intelligence.
A federal judge has dismissed part of a lawsuit filed against Meta's Llama AI application, in which a group of authors, including Sarah Silverman, claimed copyright infringement.
And The Wall Street Journal has dropped its bestseller lists.
GLOBAL REPORT
PAKISTAN: "Just 5% of journalists in Pakistan are women, and this year the country ranks 150 out of 180 countries on Reporters Without Borders' World Press Freedom Index. Attacks and censorship targeting women reporters are key contributors to the country's declining press freedom. Pakistani women journalists are frequent targets of harassment on social media, in particular."
USA: "D.C. council members plan to introduce a first-of-its-kind bill that would issue government-funded vouchers to city residents to donate to local journalism outlets of their choice, sources told Axios. The bill, if passed, would mark the first time a local news voucher program would be implemented by a local government in the U.S." 
SOUTH AFRICA: "We examined two community radio stations — Zibonele FM and Bush Radio — in South Africa's Western Cape province. We wanted to know how social media platforms like Facebook and X are shaping the way that young people interact with the stations, and how radio is adapting to meet them online. We found the stations have embraced social media apps and are actively using them to shape content. Young people are increasingly participating in citizen journalism to influence this content."
QUOTE OF THE WEEK
"We write to taste life twice, in the moment and in retrospect."
– Anaïs Nin
📣 HAVE YOUR SAY!
Let's change this up a little bit, shall we? So, what's the best book you've read this year, fiction and nonfiction. Email me your choice and I'll share recommendations in next week's newsletter.

(I'm currently reading Rodham by Curtis Sittenfeld. And you?)