From the Editor's Desk: Making different choices
On The Wordling: Your NaNoWriMo toolkit
News & Views: Filling the publishing gaps in women's health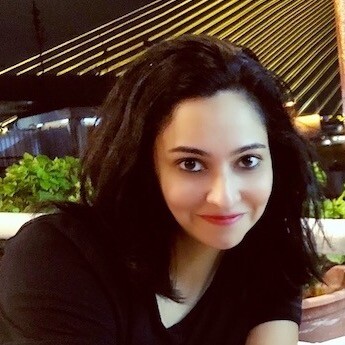 Hey everyone,
A few years ago, a writing mentor looked me squarely in the eyes and said, "You say you were born to write fiction but that you're not writing fiction. If you're not doing the work you believe you were put on this earth to do, is it any wonder you're depressed? I'd be surprised if you weren't."
Those words stuck with me, and although I haven't been depressed for many years (that's a magical healing story I should share with you some time), I haven't been writing fiction and it's been weighing on me heavily.
I write. I write all day every day. I'll have written 400,000 words (probably more) by the end of this year. I wrote twenty 1,500-word articles for content and journalism clients just last month. I wrote almost 20,000 words(!) during a Wordling PLUS weekend sprint in October.
But that's all client and business work. If I'm being honest with myself, I know I've gotten out of the habit of writing for myself. I'm writing for the present, not creating a body of work for the future.
It's why I'm doing NaNoWriMo this year. I didn't half-ass it this time because I'm no longer willing to half-ass anything in my career. In October, I created a detailed outline for my book (using this method) and this month, I'm writing it.
I have another 20 articles to write for clients this month, and I don't like to do shitty first drafts. I edit and polish as I go, which is to say, I don't know if I'll hit the 50,000-word target. But for me, that's not the point. The point is to build the habit again. To work on books daily. To put myself first.
To work as hard on my own dreams as I do for my clients.
I've been hiding from the real work. That's a choice.
This month, I'm making a different one.
Enjoy the issue!
Natasha Khullar Relph
Editor, The Wordling
WHAT'S INSIDE WORDLING PLUS?
Putting together a novel outline can be an excellent way to take the pressure off when you're writing your first draft. However, sometimes you may find yourself in the middle of a messy draft that's grown five legs and two heads, and you have no idea what to do with it or how to go on. If that's you, Wordling PLUS is here to help.
In less than five minutes, you can sign up and get access to Fix Your Broken Novel, our 12-week course on how to get unstuck on the novel you've been working on for years.
Let us show you an easier way to not only write a novel, but to finish it. Get started here.
NEWS & VIEWS:
Publishing trend: Books about women's health
For years, women's health has been a subject predominantly written about by male authors. This is part of a significant problem in modern healthcare—women have frequently been left out of medical research and conversations about their own body. This inequity impacts the healthcare women receive.
But there's a positive change happening through new books that discuss topics that were once considered taboo, such as fertility, menstruation, and menopause. These books also embrace diverse gender and sexual identities, aiming to educate readers about their own bodies.
So, what are editors buying when it comes to books on women's health? Some insights from a Publishers Weekly article on the subject:
Inclusivity: "The term 'women's health' might be a little out of sync with the ways we understand gender today," says Lee Oglesby, senior editor at Flatiron. She acquired and edited The Cycle (Feb. 2024), a reported memoir by journalist Shalene Gupta about painful periods and premenstrual dysphoric disorder (PMDD). "What we're really talking about is gynecological health and anything that affects people with uteruses, including transgender and nonbinary people."


Scientific understanding:

OB-GYN and pain medicine physician Jen Gunter, author of

The Vagina Bible

and

The Menopause Manifesto

,

frequently uses the inclusive term "people who menstruate" in the forthcoming

Blood (Citadel, Jan. 2024), which explores scientific truths and common myths about menstruation. "Given misinformation and attacks on women's healthcare, it's more important than ever that women understand their bodies," says Denise Silvestro, executive editor at Citadel.


Appeal to older women:

Meanwhile, women with typical life spans spend decades in menopause, and they too deserve space and attention in the medical research community, says Caroline Sutton, editor-in-chief at Avery Books. In March, the imprint is releasing

The Menopause Brain by Lisa Mosconi, a Weill Cornell Medicine associate professor of neuroscience.


Patient empowerment:

At a recent appointment to discuss a potential surgery, Madhulika Sikka, v-p and executive editor at Crown and a breast cancer survivor, found herself "channeling" OB-GYN Sharon Malone, author of

Grown Woman Talk

(Apr. 2024). She asked the doctor how often they'd performed the surgery under consideration, a question she hadn't thought to pose before working with Malone.
GLOBAL REPORT
ISRAEL: "In Israel, many journalists are covering the war while processing their own grief and shock over the surprise attacks by Hamas on Oct. 7. Some lost relatives in the attacks. But some Israeli journalists and supporters of the press say that covering the war has become even more difficult because of the vitriol they have received from fellow Israelis who have been upset by their questioning of the country's actions in response to the Hamas attacks."
NIGERIA: "Violence fueled by fake news was Peace Oladipo's biggest concern during the Nigerian general election this past February. She knew that political parties' weaponization of disinformation during the 2019 election had contributed to 150 deaths. To do what she could as a freelance journalist, Oladipo shared fact-checks done by the Nigeria Factcheckers Coalition (NFC), a collaboration of 31 dedicated fact-checkers from more than 12 media platforms and civil society organizations in Nigeria."
USA: "Americans are following the news less closely than they were a few years ago, according to a new Pew Research Center analysis. This comes amid changes in news consumption habits, declining trust in the media and high levels of news fatigue. In 2016, 51% of U.S. adults said they followed the news all or most of the time. But that share fell to 38% in 2022, the most recent time we asked this question."
QUOTE OF THE WEEK
"A writer is someone for whom writing is more difficult than it is for other people."
– Thomas Mann, Essays of Three Decades
📣 HAVE YOUR SAY!
That's all for this week. What did you think of today's newsletter? Reply to this email and let me know what you'd like to see more of. 

And a big thank you to all 12 readers who responded last week. I love you all!