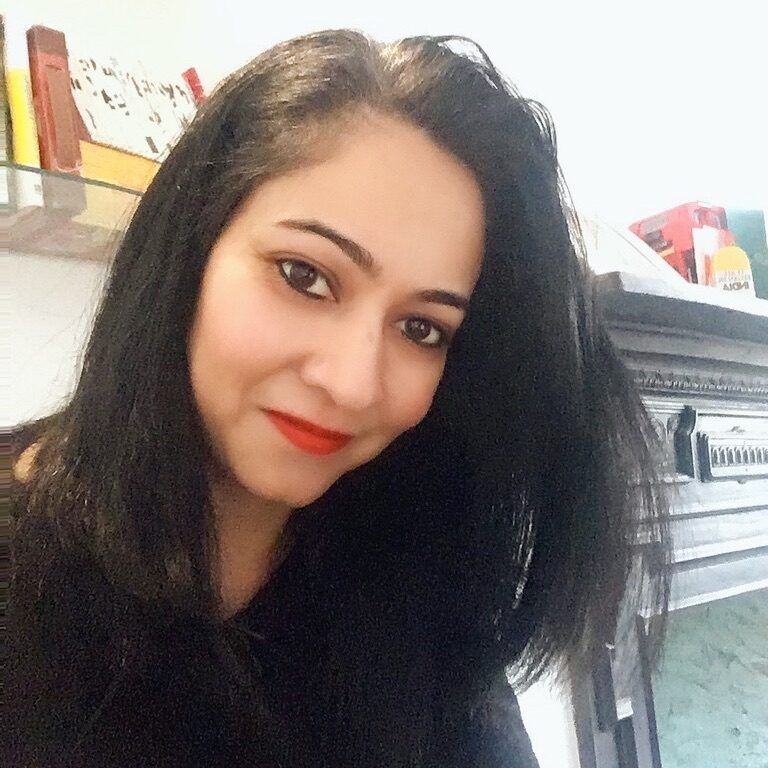 Hi again, writer friends,
I've been all about the mindset and inner work lately. 
I realized that while hustle and grind were enough to get to a six-figure income, if I wanted to grow beyond that, I was going to need some magical thinking. I needed tools that could help me get out of my own way and eliminate a pervasive sense of unworthiness. I needed to learn how to allow for success, without the guilt and sabotage that I've gotten so good at. 
I understood that if something wasn't working, I needed to take responsibility for the energy I was bringing to the situation. 
A mentor asked a question that shifted things dramatically:
What's the one area of your life in which you're completely solid, and what are you doing in that area that you're not doing in parts of your life you want to improve? 
For me, the area where I'm solid is relationships. I have excellent relationships with both my parents and my in-laws, all of whom I get very excited to see and spend time with. When I choose to, I find it easy to make friends. I have friends from thirty years ago that I'm still very close to, and friends I made less than two years ago that are now a big part of my life. I've long said that I attract incredible people to my life effortlessly. And the crowning achievement of my life, of course, is my marriage, which is the safest and truest place for me, and to which I bring my whole self without reservation. People talk about marriage being work and/or compromise. I've never had to—or desired to—do either of those things. 
Contrast that, however, to my publishing career where four agents, several false-starts, and far too many compromises later, I feel insignificant, let down, and twisted out of shape into a pretzel, for people who were never going to appreciate the acrobatics. 
The problem is not the people. The problem is, as it always has to be, me. My energy. My lack of clarity. My expectations. And my lack of definition for what I will and will not accept. 
I realized, after my mentor asked the question, that I'm excellent at two things:
1. Identifying what I want. 
2. Articulating what I want. 
In relationships, I do this effortlessly. I ask for what I want and, if I don't get it, I ask again. I do not apologize for asking, and I have no worthiness issues around receiving. In relationships, I've never felt the need to be anything other than who I am. I don't try to change myself to make people like me. And if someone doesn't approve of what I do or how I act, I don't make it mean anything about me. 
When I started writing, I brought this same attitude to freelancing. Either a client was a great match or they weren't. I have no fear or scarcity around letting a client go. Clients are like buses—if you miss one, you can catch the next. I don't try to change who I am or how I work in order to make clients like me. And if it turns out we're not a fit, I don't make it mean anything about me. 
In my publishing career, when it didn't work out, I didn't (actively) try to change who I am in order to make them like me, though compromises were made.
But I made it mean everything about me. 
I spent two straight years attacking myself for the outrageous act of being me.
No wonder then that marriage is easy and fun, freelancing is easy and fun, and publishing has been difficult and draining. 
Again, it's not about them. It's about me. My lack of boundaries. My inability to articulate what I needed at various points in my relationships with agents and editors. And lowering the volume of my needs slowly and steadily over the years in order that these agents and editors like me. 
Understanding and acknowledging your part is the first step, they say.
I've understood. I've acknowledged. I've learned from my mistakes.
I've increased the volume on my desires again, all the way to the top. Either I'll get everything I want in the way that I want it, or I won't. 
I'll be fine either way, because this time, I won't compromise. And if it doesn't work? I won't make it mean anything about me.
Enjoy the issue!


Natasha Khullar Relph
Editor, The Wordling

Break into Top Publications: 5 Case Studies
How one writer broke into The New York Times and TIME, became a contributing editor at ELLE, and made more than $10,000 from a single story.
Join the hundreds of writers who've used these case studies to break into dream publications.
NEWS & VIEWS:
Cooking the (bestseller) books

Earlier this week, author James Patterson accused the New York Times of "cooking the books on their best seller lists." In a letter to the NYT that he shared on Twitter, he notes that according to BookScan, which compiles book data, his book Walk the Blue Line outsold all but three of the 15 books on the New York Times bestseller list, but was still not included.
He writes, "Maybe I'm foolish for thinking 'best seller' is supposed to be a measure of what's most popular with my fellow book-buying readers, as opposed to some Times-decreed value judgement on the method by which the books were sold." 
Is Patterson right?
He is. Here are some facts about the NYT bestseller list that authors should know. 
1. While there are several bestseller lists, in the US and abroad, the NYT bestseller list is considered the most prestigious. According to a 2004 study, appearing on the NYT bestseller list increased debut authors' sales by 57 percent. An appearance on the list also brings about speaking opportunities and, of course, more book deals.
2. To get on the NYT bestseller list, you need to sell between 5,000 and 10,000 copies in a week. It's not, however, quite as simple as that. Despite all the gains with technology, publishing is a dinosaur industry, especially when it comes to sales numbers. It can take months for actual sales to come through. So bestseller lists are curated on representative samples. The NYT's representative samples are secret, but they include some independent bookstores and Amazon sales. It is rumored that the NYT gives more weight to independent bookstore sales than other avenues, such as Walmart sales, for example. 
3. Not all authors are equal. This is one that will surprise many people. According to Tim Grahl at Book Launch:
Distribution across retailers and regions is considered
Household name recognition is a factor
NYT bestseller alumni and current NYT bestsellers get preference over new authors
The more weeks a book does well, the more likely it is to be curated on to the list
An NYT relationship or connection helps
Bulk orders don't count 1-to-1 for sales
4. The NYT has been sued over the bestseller list. In 1971, William Blatty published The Exorcist. The book, which has sold 10 million copies, took off immediately. However, it did not appear on the NYT bestseller list for a long time. Blatty sued the Times, claiming the book was being excluded intentionally for editorial reasons. The NYT's defense was that "the list did not purport to be an objective compilation of information but instead was an editorial product."
So, is James Patterson right, and does he have a point?
Yes, he is. No matter what readers' impressions may be, the industry has always known that the NYT bestseller list is not, and has never been, an actual representation of the most books sold in a given week.
You could be a bestselling author and never see your name on the list. It's not an uncommon occurrence.
ALSO SEE
Gal-dem, a UK-based online magazine for women and non-binary people of color, is shutting down after eight years. Playboy is making a comeback as a digital-first publication and is planning to take on OnlyFans. And Bloomberg has released BloombergGPT, a generative AI that "aims to be a domain-specific AI for business news."
These books for writers focus on the business of writing and offer fast, no-nonsense advice to boost writers' incomes and recession-proof their careers.

We've love for you to check them out.
GLOBAL REPORT
KENYA: "One of the major challenges Kenyan data journalists face is that most of the data they need is documented in analog formats. Sometimes they are forced to deal with data that is handwritten in a book, sometimes unintelligible or missing some key information due to a torn page. Sometimes key information is stored in different books and one has to go back and forth to make sense of the information therein."
CANADA: "Romance book sales have changed over the last six years. Romance books coverage has ramped up in the media during the last few years and there's been an increasing number of young readers interested in the genre (much of it fuelled by social media—#RomanceRecs has over 390 million views on TikTok, an undeniable source of influence on book reading behaviour)."
THAILAND: "In Thailand the 51st National Book Fair & 21st Bangkok International Book Fair are underway in the Thai capital. The 'Bookfluencer' theme 'aims to use reading as a soft power to establish a sustainable reading society and to encourage everyone to become a bookfluencer'."
QUOTE OF THE WEEK
"Talent is insignificant. I know a lot of talented ruins. Beyond talent lie all the usual words: discipline, love, luck, but most of all, endurance." 
– James Baldwin
SHARE THE WORDLING
The Wordlings are having way too much fun with their writing and never want this feeling to end. Share The Wordling with writer friends who've found their flow, too.