The editor of Home.com talks to Natasha Khullar Relph about using LinkedIn to get more freelance clients, how to become indispensable to an editor, and finding time for your creative work.
Casey Morris is the editor of Home.com and a former freelance journalist and content writer. She's written for Forbes Asia, The Washington Post, The Wall Street Journal, Vogue India, South China Morning Post, and a number of other publications.
As an expat and traveler, she covered human rights and emerging tech communities in Southeast Asia, in addition to writing travel features for a variety of outlets. Morris is a graduate of Columbia Journalism School.
Journalist Natasha Khullar Relph spoke to her about how she works with freelance writers, what the transition from freelance writer to full-time editor has been like, and how she finds time to work on her novel.
What does being the editor of Home.com entail, and what does your day look like?
We're a small team and there are only four of us, so I wear a lot of hats. As an editor, I write some of our articles, I edit, and I also manage our freelancers. I do the assigning, all the initial edits on their content, and anything they need in terms of managing their invoices or answering questions or providing them with resources.
I also work with our team on content strategy, coming up with new ideas and sending out pitch requests. I do our TikTok account. Home.com is a small team, but it's part of Fairway Independent Mortgage Corporation.
On a day-to-day basis, it really depends. Right now we're publishing four times a week, and I try to take the first two days to edit our content. Then I might be coordinating with influencers who are contributing to the site. I might spend time working on things with them or creating TikTok videos. It can look a little bit different based on the day.
You said you work with a team of freelancers. Are you actively looking? What are you looking for? Should writers get in touch?
We're not actively looking for new writers right now, but I'm always happy to be in touch because we'll go through a cycle where we'll say, oh, let's look for writers with different experience. And we've definitely wanted to include more writers of colour and more diverse voices—writers of different backgrounds and abilities. So writers are definitely welcome to get in touch with me. LinkedIn is the best way because when I look for new writers, that's where I start.
When we're getting in touch with writers, we're usually looking for people who have at least some background writing about real estate, and especially about the home-buying process because a lot of our articles touch on different loan programs, and somebody who understands the nuances of those is very valuable.
If somebody has a really strong background in personal finance, not so much credit cards or personal loans, but a good understanding of budgeting, saving, managing money, and money mindset, that's something we're writing about now to help our readers build a foundation before they're even ready to buy a house.
When you look at LinkedIn profiles, what do you hope to see that makes you want to work with someone?
A lot of it has to do with the completeness of the profile. How well it's written and how thorough it is. If I see that somebody's headline is personal finance writer, mortgage writer, or real estate writer, and they don't have any clips linked, no website, no description of what they do, then I'm probably going to pass.
I love when they have clips and their past clients are listed because that makes it easy to do a quick scan and see if they have the experience I'm looking for. I would definitely advise writers to link to their websites. I understand that not everyone is on LinkedIn, and I sometimes have lapses as well. But if I see that somebody has been active on LinkedIn—they've shared their work or some interesting article, or is just commenting on people's stuff, then I know that if I reach out to them, they're probably active and might be open to work.
That's really interesting. I've pulled back from LinkedIn because it's become too much like Facebook.
Yeah, it has. But I will say that if you're looking for work, it helps. That's how I got this job. And as a freelancer, when I added all of my clients, tons of clips, and kept it updated, I definitely did start getting more work.
Make sure you have certain keywords in your LinkedIn profile as well. Again, editors are busy, and if you want to get found, having those keywords helps you show up in searches.
Also, list all of your clients individually, unless they tell you otherwise. I went back in and added everyone that I've ever written for, and that made a difference, too. It's proof. And when people search for a particular company to see who has written for them, they find you.
So speaking of getting work, what should writers be doing to get more work from editors they're already writing for?
Follow up. As a freelancer, I sent pitches or reached out to my editors to say, "Hey, do you have anything for me this month?" and they wouldn't say anything. I'd assume, "Oh, they're giving it to someone else," or "They don't have any work." Turns out, that's not always the case.
Sometimes I just haven't done assignments yet. Or occasionally things pop up that need to be done quickly. The person who consistently reaches out and says, "Hey, I'm available," is the one who stands out in your mind, because you know that if this person has reached out several times, they can probably get it done. And so, if you're that writer, and you turn around that assignment quickly, you become a go-to person.
You know, sometimes I'm just behind on doing assignments, maybe I've gotten sidetracked with something else. So following up, checking in, saying, hey I just want to let you know I have availability in the next few weeks or this is how many articles I can take in a month, it just makes you top of mind and seems like you're engaged in the work.
I know writers are super busy as well and so if there's someone I don't hear from often, it's not that I won't send them assignments, but they're not naturally high up on my list. I just assume they have a lot of other work.
It's just efficient, right? You go to the person you know is available rather than asking five different people if they might be.
Definitely. There's also this: I don't ask for pitches very often but when I do, the person who sends ideas stands out. These are seasoned freelance writers. Unless we've covered before, it's something I am definitely going to look at. And so even if we can't do the exact pitch, we might tweak it and give them an assignment. I know this person is making my job easier because they're sending me really good story ideas that I didn't know about or didn't think of.
I love that you said that because I've heard this from so many editors. From the writer point of view, you think, I don't have the perfect idea so I won't send a pitch. Or you feel you don't want to be a bother by emailing too many times. And from the editor's perspective, I've heard so many say that because they're experts in a subject, sometimes they'll look at a pitch and know it's not quite what they need, but have the perfect tweak to get it there. As a writer, though, I hesitate to send something that's not unique or special enough.
Yeah, and then you miss out on the assignment and also on building that relationship.
But also, editors talk to each other. When a writer says, I'm really interested in writing about X, or I have a lot of experience writing about this thing, and it doesn't really fit for us, I might still know another editor who is looking for writers on that particular topic and when they have a call for pitches, I might pass it on.
I had that experience recently where I reached out with an LOI and the editor said he didn't have anything for me right away but would keep my name on file. Then, two days later, he wrote to say a friend was looking for writers and he'd passed on my name. We spoke and signed a retainer agreement and now, suddenly, I have a new client I didn't even know existed.
And that kind of stuff happens all the time. I remember when I was freelancing, people would, out of nowhere, ask me if I was looking for work. Or I know somebody who needs somebody. Or, I would have someone reach out and say so-and-so mentioned your name, we need a writer, and I heard you're good.
How can you be remembered as good? What can you do to make an editor want to work with you repeatedly and pass on your name?
Well, first off, our writers are really good with this. But I now appreciate this way more than I did as a freelancer, which is to meet your deadlines, and to communicate if you're not going to.
The other thing is having clean copy. Somebody who turns in a draft that shows they've clearly spent time on the site, and they're delivering something I don't have to make a lot of changes to. It's reader-friendly, engaging, the copy is super clean. Those are the people I want to work with forever.
You had a really successful freelancing career and were doing really well. What made you transition into full-time employment?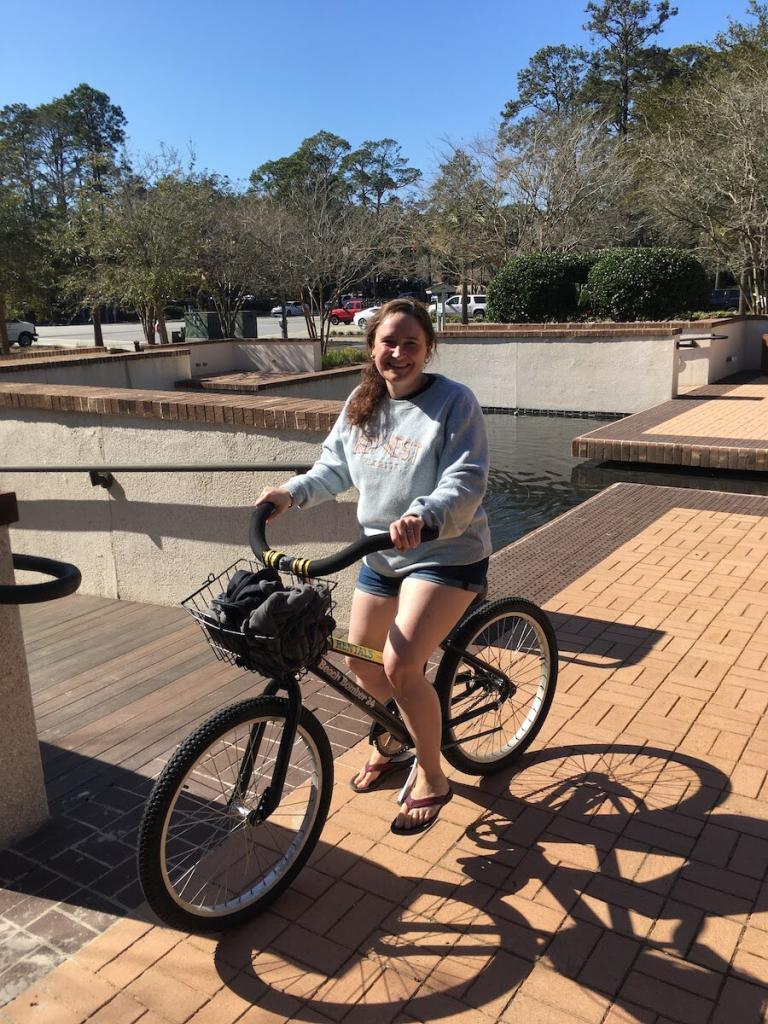 I'd been freelancing for 10 years and there was so much that I really enjoyed about freelancing, but I was just really burned out.
In retrospect, there's a lot that I could have done differently a few years ago that would have prevented that burnout. But I just felt like I run myself into the ground. I took on way more work than I could handle because didn't want to say no to anything. And then as you become more successful as a freelancer, you get more interesting opportunities, and you get to work with bigger companies. So then you really don't want to say no.
I think I just hit a point mentally where I was like, I can't take this anymore, I need a break, I need to take some of this off my plate. I wanted some consistency. I thought it might be a nice change of pace to work with a team of people and to be focused on one project versus five different ones.
So I think most of it came down to a mental health decision.
With a full-time job comes a different problem, which is that you have less time for your own creative work. You're actually working on your first novel on the side. How do you balance the two?
The best thing for me is to write first thing in the morning and make that a non-negotiable, because that's when I'm at my best creatively. If I've worked an entire day, and I've been in meetings, doing emails, and writing or editing articles for the site, I'm exhausted after that. So I prioritize my writing in the morning.
Also recognizing that there's only so much I can put on my plate. I have a full-time job, I'm working on this novel, I'm married, my husband and I are fixing up our house. It gets to a point where there can't be anything else I can take on, other extracurriculars I need. I'm still figuring this out, but letting go of expectations and knowing that because writing this novel is important to me, I have to make time for it and choose it over other things.
Having people you can talk to, having a place to check in and have some accountability, but also fun, really helps. Without that, you can get in your own head. Or not realize that you haven't written for months or years.
I remember saying to a mentor once that I'd spent seven years writing a novel. And he said, no, you spent a year writing a novel. And you spent six years avoiding a novel.
Oof! That hits. That hits really hard.
So, if someone reading this is in that position, where they have multiple interests and are doing a bunch of things, like freelancing and writing a novel, do you have advice for them on how to not feel pulled in a hundred different directions?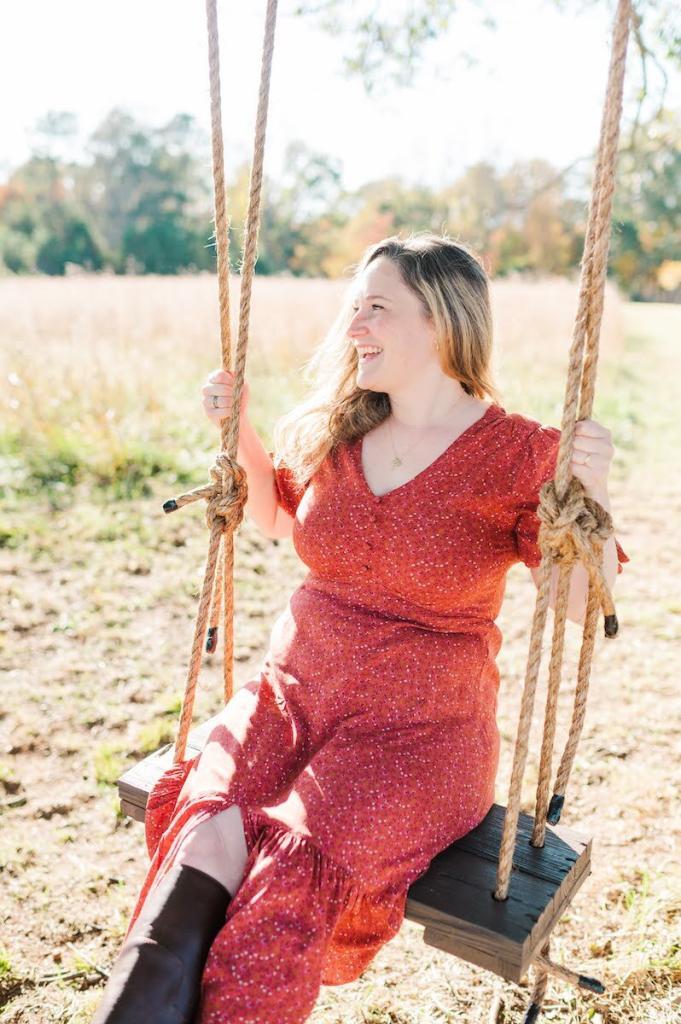 I think some people can do a lot of different things because they have all those interests, and they can sustain all of them. I'm not one of them. I have realised that while I'm technically capable of focusing on a lot of different things, I burn out. It's not how I work best.
So if you're like that, where you can be high functioning but then you burn out or fall into depression because you're overloaded, then step back and think about which of these things is important to you.
My priority is writing my novel. And like I said, I have a job, I'm married, we're working on our house, I like to garden for my mental health, and that's all I really have time for. So my advice would be to ask: what is the most important thing to me? What do I feel in alignment with? What, if I don't do it in my lifetime, will be a huge regret?
Focus on that and let everything else fall by the wayside. If it's important to you, it'll come back and you'll pick it up again later. If you don't, then it was just a nice idea for a while and it's okay that you let it go.
—
To connect with Casey Morris and work with her, add her on LinkedIn.
Sign up for The Wordling
Writing trends, advice, and industry news. Delivered with a cheeky twist to your Inbox weekly, for free.