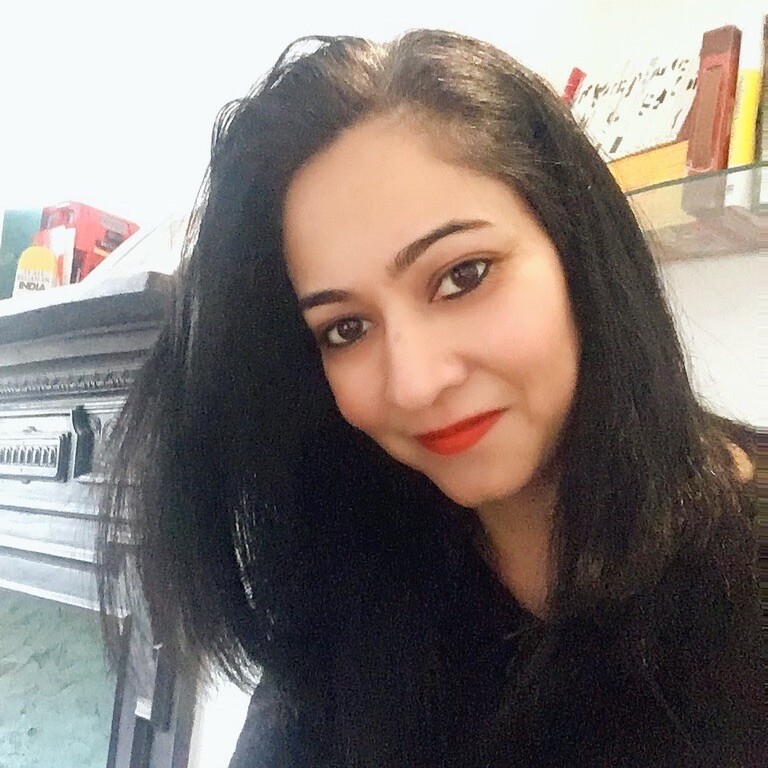 This award-winning author talks about crossroads she encountered with her writing. What she learned can help you reinvent your writing career.
---
The last few years have been those of soul searching, of asking questions I wasn't sure I wanted answered, and of forcing myself to acknowledge things I most wanted to do with my life and the sacrifices I was willing to make in order to achieve them.
I wanted to reinvent my writing career.
I've talked here and in the newsletter about how much I love journalism, but how difficult it has been to sustain that fast-paced career without sacrificing my quality of life and my time with my kid. While I don't think I'll ever stop being a journalist, I'm increasingly disillusioned by it.
In the last year alone, editors have asked me to report breaking news in another city from my home in Delhi by doing research on the Internet. News publications that ran life-changing stories I was proud to be associated with now ask if I can send them controversial story ideas that can be written as listicles. A major news magazine offered $100 for an exclusive because "we'll only run it online."
"Go against what everyone is saying," one editor said to me during the reporting of a major international story. "But everyone is right," I argued. "Do it anyway," he said. (I didn't.)
I decided I wanted the freedom to report on important global events, to write about issues that mattered to me, and to uncover stories that made a difference in the world, but that I wanted to do it on my own terms. And the only way I could do that was to remove the dependence I have on these publications to pay my bills. If I was making money elsewhere—through books or websites or other business ventures—then I could turn down story ideas that offended my sensibilities without compromising the financial well-being of my family.
I decided to reinvent my writing career.
I looked hard at all the things I loved and all the things I didn't. I made decisions about the kind of writing I could do that encompassed most of what I love and the least of what I don't.
It's been a challenging year for that reason, because halting everything while I did the work of asking difficult questions was a significant risk. For a while there, after we powered through our savings, I lost my voice for about a month, and my husband ended up in hospital with a health emergency, it seemed impossible to see how we were going to dig our way through a situation I had put us in. I sought companionship and help from other writers who were looking to reinvent their own careers, too.
Today, as I write this, two of my businesses have become profitable, and 2014 turned out to be one of the best freelancing years I've had in my career.
Reinvention is an ongoing process and I may never be able to come here and say, "I've done it! It's finished." But in this moment, as I write this today, it feels like it has come together. That's all I could have asked for, really.
I have spoken to dozens of well-established writers this year who are eager to take more control over their words and their lives, and are struggling to figure out how. If you're one of these writers and looking to reinvent your writing career, I offer the following hard-earned nuggets of wisdom.
Acknowledge your struggle
Writers tend to suffer in silence. We don't want to complain that this lovely freelancing life, with all its perks and advantages, could actually be anything less than perfect.
If you try to talk about it to someone who has a 9-5 job, sometimes you'll get a look of bewilderment. How ungrateful do you have to be to not appreciate that you don't have a horrid boss and a two-hour commute? Don't you get to spend the entire day at home with your kid?
While all of that is true, it's also important to acknowledge that freelancing can be very high pressure and insanely dependent on the whims of the market. While your 9-5 job friends won't understand your struggles, trust me, your freelancer friends will be happy to not only lend a shoulder but also offer solutions you may not have considered.
Find a new angle
When people think of reinvention, they sometimes fall into the trap of wanting to change everything about their career and what they do. While that may be true in a minority of cases, for most of us, it's that one annoying, pesky thing that we can't stand in a job that we otherwise enjoy.
Look at opportunities to continue doing what you do, but differently. I discovered an entire industry of custom content and content marketing writing that I'm perfectly suitable for. As an experiment, I took some ideas that I would have sent to national newspapers and magazines and offered them to trade magazine and custom content editors instead. I earned four times as much money in half the time.
Change the story
I'm married to a journalist and most of my friends are journalists or photojournalists.
The term "dying industry" is used by so many people coming in and out of our home that I hadn't even noticed how much it was bringing us all down. I can't have a get-together with friends without someone mentioning how depressed they are with the state of journalism or someone else saying, "Let's please not talk about work."
This wasn't intentional, but when my husband and I arrived in London, I acquired an entirely different set of friends, mostly entrepreneurs and high-earning self-employed professionals. In the last few months, my vocabulary has changed entirely. From talking about "dying industry" and "pay rates," I've gone to talking about "finding opportunities" and "making a profit."
I can't tell you how much the mood of our conversations has changed in our home. We haven't had huge successes yet, but constantly being around people who are positive and optimistic and believe that anything is possible rubs off on you, too. And when you truly start believing those things, amazing things can happen.
Ask for help
I'm no good at asking for help, not because I have any hangups or ego issues, but because I'm always worried that I'm intruding on someone's time.
This year, however, I did ask for help, and I gratefully took it when it was offered. You know what? Possibly the best thing I've ever done for my career and my life.
Not everyone you ask for help will give it and that's tough, but try not to hold it against people who probably have their own reasons for not doing so. Focus on trying to find the people who are open to giving you the advice and feedback you need to move forward. Be willing to pay for it.
Also, look at what other people are doing and how they are solving the problems you are currently facing. Find the most successful person in your industry and aim to figure out what they're doing right.
Be prepared for failure
You will fail, in big ways and small, and sometimes you'll do so publicly.
So what?
I started a business in 2013 that I shut down in 2014 because I realized it just wasn't what I wanted to do with my life. Big deal. Everything in freelancing and in business is about trial and error. You can't possibly know what works until you've tried what doesn't. So don't worry about what will happen if you fail, because you will.
Think about how you're going to move forward from that and how you're going to come back even better and ready to kick ass.
Have fun
Finally, don't forget to have fun. You only live once and despite all the struggles and the complications of everyday life, you are building a career that you love, a life that you can be proud of.
Make sure that one day, when you're successful and looking back to this day, you don't regret how seriously you took it all and how you missed out on enjoying the ride.
---
Break into Top Publications: 5 Case Studies
How one writer broke into The New York Times and TIME, became a contributing editor at ELLE, and made more than $10,000 from a single story.
Join the hundreds of writers who've used these case studies to break into dream publications.
---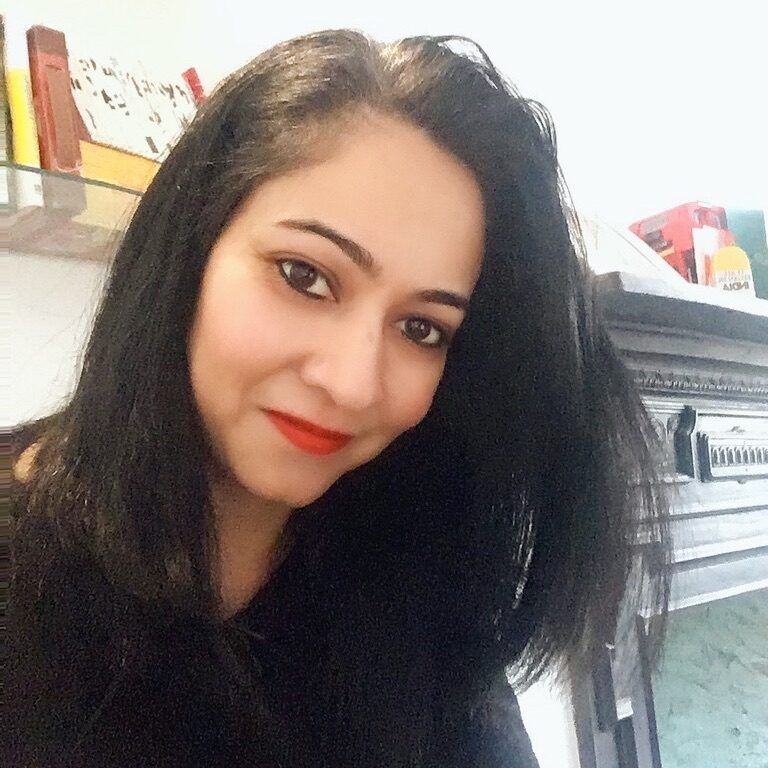 Natasha Khullar Relph
Founder and Editor, The Wordling
Natasha Khullar Relph is an award-winning journalist and author with bylines in The New York Times, TIME CNN, BBC, ABC News, Ms. Marie Claire, Vogue, and more. She is the founder of The Wordling, a weekly business newsletter for journalists, authors, and content creators. Natasha has mentored over 1,000 writers, helping them break into dream publications and build six-figure careers. She is the author of Shut Up and Write: The No-Nonsense, No B.S. Guide to Getting Words on the Page and several other books.
Sign up for The Wordling
Writing trends, advice, and industry news. Delivered with a cheeky twist to your Inbox weekly, for free.