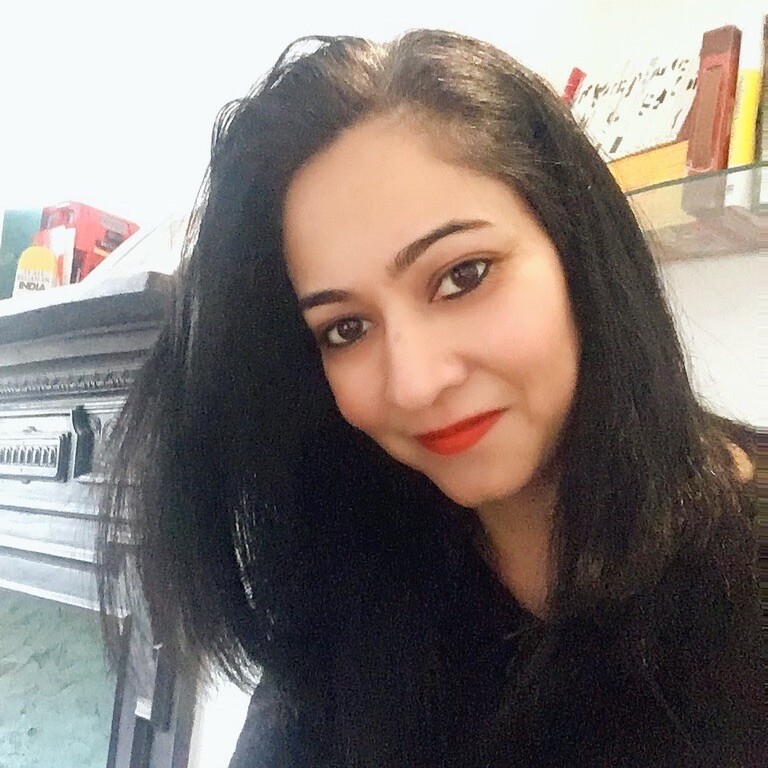 A six-figure freelancer on the top strategies she's used to find new clients and how you can easily replicate her process in an hour a day.
---
It's probably one of the most clichéd lines in the freelance writing world, but that doesn't make it any less true: Freelancing is a numbers game. To find new clients, pitch new clients–lots of them.
The more you put out there in terms of marketing, the more likely you are to get more work and more clients.
My strategy, as most of you know, is to make one marketing effort a day, no matter how busy I am or what else I have on my plate. But marketing doesn't necessarily mean sending out a full-fledged query letter or emailing thirty letters of introduction. It could be as simple as updating your LinkedIn profile or sharing contacts with a friend.
Remember, all it takes is one marketing effort a day, no matter how big or small.
Here's my list of the 21 small things you can do today that will help you find new clients.
Action Item #1: Revamp your website
In over a dozen years of owning and running websites, I can tell you one thing for sure: There's always something that needs to be done.
I could have updated my website yesterday but I can guarantee that there'll still be something left to do today. It could be a new technique that I've learned or a page that I haven't optimized or a new piece of work that I haven't yet added.
Pretty much the first thing you should learn to do is to update your website yourself. If you're waiting for your developer to make tiny changes to your website each time there's an update, you're falling behind. It reminds me of businesspeople in the nineties who would print out their emails in order to respond and then have their secretary type it up on a computer to send it out.
Don't be a dinosaur. Getting a website set up and then making small updates to it is the easiest thing in the world and in this post, I even show you how.
If you want to find new clients, first make it easy for new clients to find you.
Action Item #2: Talk to potential clients, meet them when you can
It's easy enough to get work sitting in your office from clients across the globe. But when you can, get out and meet people. You know, the old fashioned way: face-to-face. I've found that editors I've met in person never ignore my emails. In fact, they're often keen to give me additional work once they know me in person. When meeting isn't an option (most of my clients are US-based), I set up phone calls with them. People who can put a voice or a face to a name are much more likely to give you work. Once they like what you've done, they'll likely give you more of it.
If you need to find new clients, try to set up meetings with your top targets.
Action Item #3: Ask a freelancer out for coffee
It's fantastic to meet your editors when you can and you definitely should. Also take out time every once in a while to meet up with fellow freelancers. Over the years, I've received thousands of dollars worth of work from editors that fellow freelancers have recommended. I've personally helped a few fellow freelancers break into their target publications. Freelancers talk about editors, fact. We talk about our good, bad, and weird experiences. Especially when we get together in person and can share the real scoop. Fellow freelancers have also warned me away from publications that didn't pay on time, thereby saving me thousands of dollars in money and hours in time.
If you're on the hunt and need to find new clients, you know the kind of person who might have exactly the right contacts? Yep, a fellow freelancer.
Action Item #4: Ask an existing client for a testimonial
This is one of those marketing tips that are so quick and simple to do, taking no more than a few minutes, yet most of us don't even think to do it. The next time you successfully finish an assignment, ask your client for a testimonial. Put it on your own website or LinkedIn. Most of your clients, including editors, will be happy to do this.
It won't lead to immediate work, but when editors are looking for freelancers those testimonials can make the difference. It'll take a minute of your time. Why wouldn't you?
Action Item #5: Create a testimonials page
While I always found it awkward to ask for testimonials from my editors (I'm getting there, I promise), I was lucky in that I got a lot of reader feedback. I once had a "nice things people say about me" page on my website. Editors often said it was very impressive. It included letters to editors of magazines and newspapers about my work, as well as direct email that I had received as a result of it. (Quick tip: Unless the letter to an editor is published, ask for permission from the reader to use it.)
Little marketing efforts like this can tip the balance in your favor when approaching new clients.
Action Item #6: Update your LinkedIn profile
Another really quick tip that will take you no more than ten or fifteen minutes. Update your LinkedIn profile with a professional headshot, a current bio, and a few specialties that make you searchable. Like on Google, editors and clients are sometimes looking for reliable freelancers on LinkedIn. If you're nowhere to be found in the search results, you're doing yourself a disservice.
Action Item #7: Join a group on LinkedIn
This is actually one of the best tips I can give you. I've seen the direct result of having joined and participated in relevant groups on LinkedIn. Within a month of getting serious about LinkedIn, I picked up one client and had four potential clients eager to assign. That's a pretty good return on investment!
Action Item #8: Pay it forward
I'm a big believer in the "pay it forward" method of having good things come to you. I try to donate money even when I'm broke and I try to be nice to people even when they've done nothing but piss me off. And I'm sure that I attract money and kindness to myself as a result.
The same principle holds true for your career. Give freely to people, whether it's contacts or information or ideas and you'll find that it all comes boomeranging right back. I helped a writer break into TIME magazine once, several years ago when she was new and still starting out. I didn't expect anything in return. But she was so grateful she continues to send me leads and information. She's now an established writer with several $1-a-word clients. I do the same for her and we both profit from the relationship.
When you need to find new clients, the very best contacts you can have are fellow freelancers you've done favors for in the past. Be nice. It's good for karma and career.
Action Item #9: Cold call
Most of us, me included, hate cold calling. Simply hate it. Won't do it unless we're utterly eating-baked-beans-from-a-can desperate. So I hate to tell you this: cold calling really works. Except in the U.S.
I keep hearing from U.S. writers that editors hate being called in the middle of their work day by pesky freelancers pitching ideas (understandably).
However, my friends in the U.K. and around Asia and Europe tell me they'll often call editors to pitch stories without a second thought. There seems to be a strong cultural difference between U.S. editors and rest-of-the-world editors when it comes to cold calling.
So if you're down on your luck and can't seem to get a response to your queries for love nor money, call an editor and pitch an idea on the phone. Who knows? You might have a knack for it.
Action Item #10: Tell your friends
Do your friends know what you do? Mine don't. As in, they know I write something or the other, but not all will be able to tell you where my work is published or that I even have a website, let alone a blog. (I try and love them anyway.)
But here's the thing: If your friends don't know what you do, they can't recommend you. The next time their boss tells them to find someone who can write a brochure, they won't think about you. When they read and love their hotel's in-house magazine, they don't think to bring it back for you.
You don't have to be aggressive or pitchy when you tell your friends or acquaintances about your work. Sometimes, I'll just post a link to something I've written on my personal FB profile. That almost always starts a conversation or gives people a better idea of what I write about. You know what this does? Yep, it helps me find new clients.
Action Item #11: Be a guest
I was invited to be a guest on a podcast recently and got a ton of new subscribers as a result. A variation of this is to guest post on highly read or influential blogs like Forbes.com or Entrepreneur or Huffington Post. I know several people who find new clients simply because they're visible in these places. Think about what your target clients read and where they hang out and make an effort to become visible in those places.
Action Item #12: Introduce yourself
While I do think it's much better to send concrete ideas than letters of introduction, I think a well-written LOI can go a very long way in building relationships with people and introducing them to you. I sent out a dozen LOIs last week and heard back from about eight editors who're keeping my information on file. An additional two have already offered me assignments after they said they liked my work and could I send them ideas (I did immediately). I haven't heard back from the remaining two, but that's a pretty good average, I'd say.
Action Item #13: Ask for a referral
This works really well if you're visiting a new city. Ask a friend, colleague or acquaintance (let's call them X) in that city who's familiar with your work if they know someone who might be a good fit for you. Let's say X tells you about Y, who is the marketing head of a big international corporation and a mate. Now when you get to this new city, call Y and say X recommended you get together for lunch/coffee/a meeting. Most of the time, Y will say yes. And if not, you've still generated a potential lead you can follow up with over email or phone.
Your existing network is an excellent place to start looking for new clients. Childhood friends count just as much as the bore you met at the last conference.
Action Item #14: Trade names
I do a version of this frequently, which is to trade the name of your best client in return for the name of another freelancer's best clients. The thing about "best clients" is that they keep changing. The client who was giving you weekly work three years ago may no longer be in business and you might have someone else you're getting along with really well at the moment. If you keep sharing your good experiences with other writers (and they with you), you both ensure that you're getting a whiff of good markets at a time when they're actually receptive to freelancers and treating them well.
Action Item #15: Use the power of search
Rank for keywords. Optimize your website. Show up on Google searches. This is the one tip freelancers ignore because they don't feel comfortable with SEO. It leads to the loss of thousands of dollars in work.
I've been approached by editors of magazines like Marie Claire and Cosmopolitan, as well as New York City agents looking to represent authors, simply because they've found my website on Google searches and liked the look of it (or me).
Figure out how to become the person people find when they're looking for a specific service (if you specialize in India-related topics, for instance, can someone search for "freelance journalist India" and find you?) This may take several months, even years. But it changes everything. It changes you from someone who's looking for clients to someone who's found by clients.
Action Item #16: Go where they go
Don't hate me, but I'm about to talk about in-person networking again. Editors and clients attend conferences. They go to the pub to get a drink (or two). They go to events that have to do with the topic they're interested in covering. They have a life and you should, too.
If you're interesting in bumping into these editors, go where they go. A lot of being at the right place at the right time is actually about being in the right place a lot of the time. You can't control the time, but if you're locked up in your office all day long, you're missing out on opportunities. Where do your target clients hang out? Go hang out with them.
Action Item #17: Partner with someone
As writers, you'll frequently be required to work with other people. As a reporter, you may be accompanied by a photographer, as a copywriter you may be asked to team up with a designer. By building teams, you ensure that you bring work to them and they bring work to you.
For instance, years ago I used to have a designer friend who I always recommended when editors asked for design services. In return, he did the same for me. As a journalist, I've had similar relationships with photographers.
Being connected to people in related fields is a pretty useful way to find new clients from time to time.
Action Item #18: Offer a new service
I recently told an editor of mine that I was available for rush jobs for the month of November. It gave me an excuse to check in with her. As it turned out, someone had just flaked out on a job and the new assignment came to me (plus 40% on top because it was a rush job). Not a bad return for a simple email. I like to check in with my editors from time to time, usually with ideas, but also to let them know about new things I'm doing. This gives me an excuse to check in with people who weren't quite on board with what I was doing the last time around but may need my services for something else entirely.
Action Item #19: Look in your immediate vicinity
Businesses are everywhere. Step outside your house, there's a business right there. What writing service can you provide for them? If nothing, move on to the next one. And the next. And the next. Not every business is a potential client and not all businesses have budgets for writing work, but look often and hard enough and you'll find enough to keep your freelancing career on the go.
Action Item #20: Tell people what you do
Writers suffer a strange affliction. They have a virulent reluctance to answer the question "What do you do?" with "I'm a writer." Wear the badge with pride, people.
If you don't tell people what you do, they can't help you. So say it with me, "My name is … and I'm a writer." There, now go say it to five people today and spread the word.
Action Item #21: Just do it
Pick one item from this list, any one, and DO IT. It's all well and good reading this blog post. But that's not going to get you anywhere. In order to get anywhere in your business, in life, you have to take action. So take one small step today.
Pick out the one tip from this list that speaks to you and do it, right now.
You need to find new clients? Then do something about it. NOW!
---
How to Pitch: Pitching guidelines for 200+ publications
We know that finding markets to pitch your story ideas, understanding what they're looking for, and making sure they pay an amount you're comfortable with can be the most time-consuming and frustrating part of the job. So we've tried to make it easier for you.
Here's a list of publications, organized by subject and with a note of their pay rates, each with a link to their guidelines.
Happy pitching!
---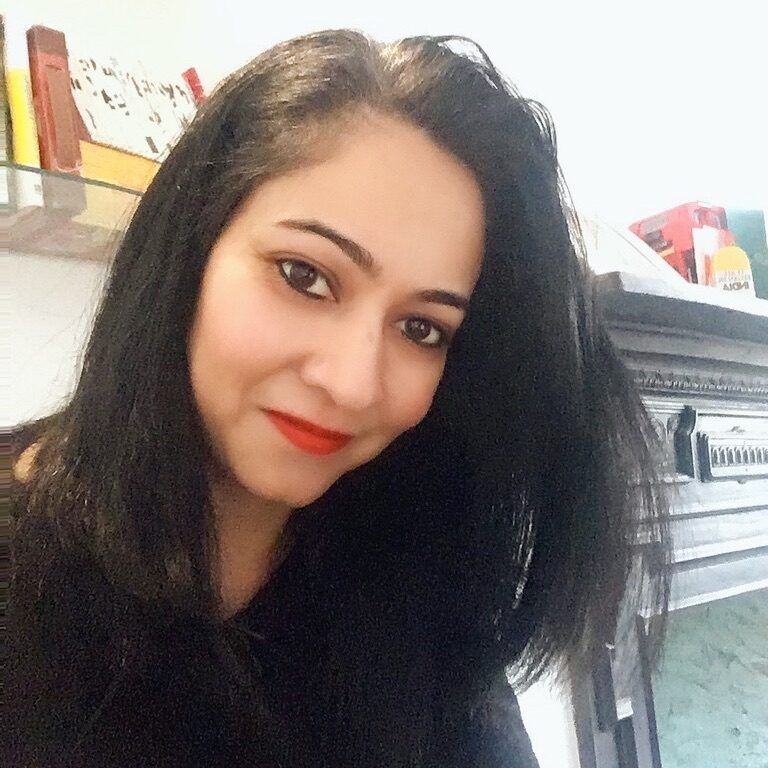 Natasha Khullar Relph
Publisher, The Wordling
Natasha Khullar Relph is an award-winning journalist and author with bylines in The New York Times, TIME CNN, BBC, ABC News, Ms. Marie Claire, Vogue, and more.
She is the publisher of The Wordling, a weekly business newsletter for journalists, authors, and content creators.
Natasha has mentored over 1,000 writers, helping them break into dream publications and build six-figure careers. She is the author of Shut Up and Write: The No-Nonsense, No B.S. Guide to Getting Words on the Page and several other books.
Sign up for The Wordling
Writing trends, advice, and industry news. Delivered with a cheeky twist to your Inbox weekly, for free.