From the Editor's Desk: What you need is courage
On The Wordling: What is NaNoWriMo? (+ how to win)
News & Views: The biggest literary trends of the year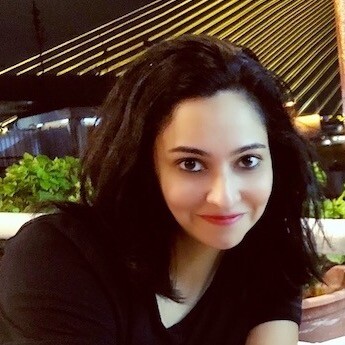 Hi friends,
For so long, I've been telling young writers that the trait you most need to make it in this career is persistence.
But I was wrong. What you need is courage.
Courage when the numbers on the overdraft in your bank account keep rising and you refuse to take on more work for money so you can finish that novel.
Courage when that novel doesn't sell.
Courage when the next one sits on your agent's desk for over a year.
Courage when you turn down a lucrative sum of money, money that could pay for the bed you promised your son you'd buy him four months ago, but still haven't, but that will take away your ownership of your art and give it to a corporation.
Courage when they write entire articles about you, discussing in detail what a c*unt you are and why you deserve to be killed in six different ways.
Courage when the writers whose careers you helped build and support attack you publicly as a means of bringing attention to themselves.
Courage when they hold you up to an imaginary standard and then tear you down when you don't adhere to it.
Courage when you become insignificant.
Courage when the stories you spent shoving down into dark corners for decades erupt suddenly on to the page and send you down depressive, harmful spirals.
Courage when you become significant again.
Courage when your struggle doesn't lead to success.
Courage when it does.
You need persistence, of course. But you'll need courage more.
Enjoy the issue!


Natasha Khullar Relph
Editor, The Wordling
WHAT'S INSIDE WORDLING PLUS?
The first draft of a book should take no more than three months to finish, as the great Stephen King once said, but for most authors, it can end up being a multi-year challenge. If you're ready to stop struggling once and for all and finally finish that damn book, Wordling PLUS can help you find the tools and strategies to make it happen more easily.
In less than five minutes, you can sign up and get access to 5K Every Day, our 8-video training bundle, that will show you how to write 5,000 words a day, today.
Let me show you how to make your writing not just faster, but easier. Get started here.
NEWS & VIEWS:
The rise of women in translation (and other literary trends)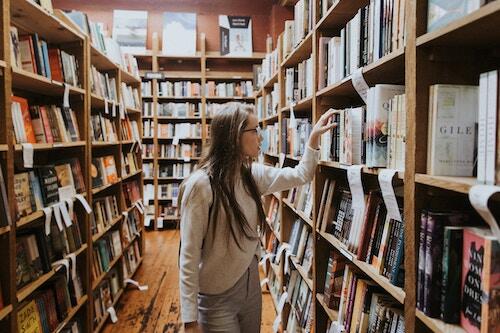 The Frankfurt Book Fair wrapped up this week, and while geopolitical tensions loomed large (as we discussed in last week's newsletter), there were also a lot of business trends being discussed. Some worth noting:
Bestselling genres
Publishers Weekly reports: "Among the book genres trending around the world in 2023, according to fairgoers, are: occult books and gifts, including tarot card decks; shadow work journals and books, which are focused on helping someone recover from trauma and are trending on TikTok; and self-help books for new adults (18-35 year olds), an age-group category that has seen a resurgence. In some parts of the world, self-help has been recategorized as self-healing, to make it more palatable and attractive to younger readers."
Publishing industry insiders remain divided on feelings about AI. Three major European publishing trade bodies, including The European Writers' Council, the Federation of European Publishers, and the European and International Booksellers Federation are urging the EU to "act now" on transparency over AI in publishing. Pontas Literary & Film Agency founder Anna Soler-Pont reportedly said her clients were very worried about AI, but that she feels positive about it. She talked about new contract clauses concerning audio and translation, and said she would not sell audio rights unless the book was recorded by a human voice. 
The rise of women in translation
For much of the 2000s, only 3% of the books published in the US originated in languages other than English. This trend is now shifting, with not only more books in translation being published across the US and UK, but the gender gap almost completely dissipating. "Far more readers, critics, editors, and booksellers are interested in works written in languages other than French, German, and Spanish."
Allow authors to write outside their experience
And finally, Salman Rushdie spoke at the book fair about his difficult year and noted that "the art of the novel ceases to exist" if authors are only allowed to write characters that mirror themselves and their own experiences. "If we're in a world where only women can write about women and only people from India can write about people from India and only straight people can write about straight people … then that's the death of the art."
ALSO SEE
Eurovision News, part of the European Broadcasting Union (EBU) along with experts from the Thomson Foundation, has launched a new course on war reporting that teaches journalists skills such as being an eyewitness and dealing with traumatized survivors.
The New York Times has offered a "mea culpa" for its coverage of the Gaza hospital explosion last week.
And finally, the Gen Z author who is outselling Oprah thanks to, what else, TikTok.
GLOBAL REPORT
IRAN: "A court in Iran sentenced two journalists to up to seven years in prison for collaborating with the U.S. government and other charges, local reports said Sunday. Both women have been imprisoned for over a year following their coverage of the death of Mahsa Amini while in police custody in September 2022."
ISRAEL: "Israel approved new emergency regulations Wednesday that could pave the way for censoring Al Jazeera, the Qatar-based broadcaster that Israel has accused of bias and propaganda that harms its national security… The Committee to Protect Journalists responded by calling on the Israeli government to refrain from banning Al Jazeera. The committee said that a 'plurality of media voices is essential in order to hold power to account, especially in times of war.'"
RUSSIA: "A Russian-American journalist working for a U.S. government-funded media company has been detained in Russia and charged with failing to register as a "foreign agent," her employer said Thursday. Radio Free Europe/Radio Liberty editor Alsu Kurmasheva is the second U.S. journalist to be detained in Russia this year. Wall Street Journal reporter Evan Gershkovich was arrested for alleged spying in March."
QUOTE OF THE WEEK
"Don't bend; don't water it down; don't try to make it logical; don't edit your own soul according to the fashion. Rather, follow your most intense obsessions mercilessly."
– Franz Kafka
📣 HAVE YOUR SAY!
That's all for this week. What did you think of today's newsletter? Reply to this email and let me know what you'd like to see more of. 

And a big thank you to the 10 readers who responded last week. I love you all!