From the Editor's Desk: The art, craft, and business of writing
On The Wordling: 7-day skill intensives
News & Views: What Spotify's entry into audiobooks means for publishing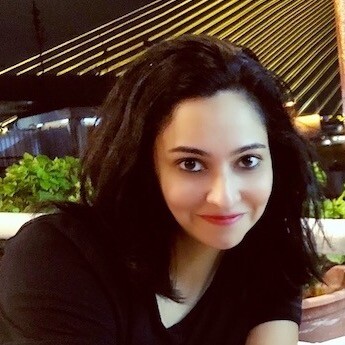 Happy Thursday, writer friends!
Thanks to those of you who wrote to check up on me after I missed last week's newsletter. I was under the weather and feeling sorry for myself, so I spent most of the week lying on the sofa watching shows on Apple TV (Dear Edward and Morning Show, in case you're wondering.)
I also decided to hop on to a webinar for debut authors that was hosted by an organization for professional authors. The event promised to give debut authors business advice that would impact the trajectory of their books and careers. I quit 20 minutes in when, in response to a question about contracts, the panelists answered, "Read your contracts. It's really important to read what you're signing, even if you do have an agent."
Really? Not "is there a clause that specifies what happens to a book if fewer than 50 copies are sold in a year?" or "under what circumstances can you get your rights back?" or "what happens if your payment is past due?" but "read your contracts." It's advice that my 11-year-old would scoff at, and yet, here's an entire body of professional authors being told this.
I'm so tired of writers being infantilized by the industry, aren't you? Sure, there are newbies to the writing world who need the advice to "make time for your writing" and "you don't have to start at the beginning" but I'm assuming that if someone is a debut author, they've managed to not only write a book, but get an agent and a publisher interested in selling it. No one ever tells us to read our contracts when we're accepting a job offer or buying a house—it's assumed. So why are professional writers treated like idiots who can't figure out the basics of business?
It's this frustration with a lot of writing advice that led me to start The Wordling. The publishing and media worlds are changing rapidly right now, and it's not just AI that's causing the changes. Even as the demand for content skyrockets, journalists, authors, and content writers are getting paid less and being asked to give away more and more rights. You don't need to be told to read a contract; you need to be shown what to look out for, the rights you could sign away that harm your future earnings, and how sometimes the very people who claim to help you profit from your work are looking to do so at your expense.
That's the shit I created Wordling PLUS for. Real, honest advice and conversations for writers who are looking to better their art and their business.
This week, I'm recording a training on how I write 15-20 articles a month for my content marketing clients. And perhaps next month, I'll do a training on publishing contracts as well. Check it all out here if you're interested.
Enjoy the issue!


Natasha Khullar Relph
Editor, The Wordling
NEW! Articles on the Art, Craft, and Business of Writing
If you're interested in freelance writing, writing novels, nonfiction books, content marketing writing, ghostwriting, or–well, you get the idea–you're in the right place. Whether you're just starting out as a writer, or are an established pro, here you'll find articles and free resources to suit your every need.
7-DAY SKILL INTENSIVES
I started recording daily videos for Wordling Plus and before I knew it, the videos had turned into 7-day skill intensives. In September, we added four:
The mindset of achievement
Build a solid habit in a week
Write more faster in 7 days
The high-achievement approach to goal setting
5,000 WORDS IN A WEEKEND SPRINT
Over the weekend, we did our first sprint, an attempt to write 5,000 words in a single weekend. There was only one other person doing it live with me, but that didn't deter me from showing up and giving it my all. The result?
Here's what my fellow participant wrote: "So I'm at 3,260. Which is between 3,000 and 3,260 words more than I woulda written this weekend! I'm 💃🏽."
I personally ended up with a total of 4,196 words, all written in between breaks while watching Shantaram (recommended!)
4 new skill intensives, 5 courses, and another sprint coming in October.
NEWS & VIEWS:
Listen up: Spotify embraces audiobooks—should you?
In Issue #42 (June 15, 2022), I wrote about how Spotify is aiming for a billion users by 2030 and a big part of the plan for making that happen is audiobooks. Spotify acquired audiobook platform Findaway in November 2021 and started offering à la carte sales.
This month, the plan has taken a giant leap forward. Spotify has made 150,000 audiobooks available as part of Spotify Premium subscriptions. Customers in the UK and Australia will have access to 15 hours of monthly audiobook content immediately, with US customers following later this year.
What's in the catalog?
Spotify has signed agreements with all Big Five publishers, which include Penguin Random House, Simon & Schuster, and Hachette, as well as hundreds of independent publishers and self-published authors. The company said it has 70% of the titles on the New York Times bestseller list.
According to the New York Times, HarperCollins and Penguin Random House have put their entire audio catalogs on the platform, while Macmillan is being cautious and testing it out with a fraction of the titles. Hachette has put up more than 7,000 books. "I see this as a huge opportunity to be in the company of Joe Rogan, Taylor Swift and Beyoncé," Ana Maria Allessi, vice president and publisher of Hachette Audio told the Times.
New audience or cannibalization of existing sales?
Depending on who you ask, Spotify's entry into audiobooks is either an incredible opportunity for authors or just another way for creators to lose money.
Publishing leaders, including execs from all Big Five publishers are happy about this development, saying on background to Publishers Weekly that "Spotify has been an excellent partner to work with, and that the economic considerations are favorable—especially considering the massive potential for discovery and appealing to new consumers on such a powerful platform."
"This gives us another avenue for discovery, which may result in audiobook consumption but may also result in book sales," Chantal Restivo-Alessi, chief digital officer for HarperCollins, told The Wall Street Journal.
Not everyone's bullish on the idea, however. "Audio has been a major driver of growth, so having a more diversified marketplace for audiobooks is a good thing," Christy Fletcher, a co-head of the publishing division for United Talent Agency says in the New York Times story on the development. However: "While we all want to reach as many listeners as possible, there is a real risk that this consumption model devalues authors' work and becomes the norm for all platforms."
ALSO SEE
In a series of tweets, Washington Post editor Karen Attiah announced that her publisher HarperCollins had halted the editing process on her book on Jamal Khashoggi, the Saudi journalist who was murdered in Turkey in 2018.
The Booker Prize shortlist was announced last week, and with three Pauls on the list, The Times decided to have fun with it. Turns out, only five other Pauls have been nominated in the history of the prize. "It could have been more Pauls," one judge quipped. "These Pauls should count themselves very lucky."
And finally, if you found yourself watching the train wreck of the Bad Art Friend saga a couple of years ago, here's an update.
GLOBAL REPORT
KENYA: "When this public-facing fair opens on Wednesday (September 27) to run through October 1, it will have its first rights-trading facility on offer for B2B rights discussions. The "Rights Café," as it's called, is expected to draw participants not only from Kenya, the show's host country, but also from Nigeria, Rwanda, Ghana, Malawi, Tanzania, and Uganda."
SLOVAKIA: "Still, the political atmosphere in the country has turned toxic again, and not only against journalists. Unlike in 2019 and 2020, Western media have framed the coming election (when they've paid it heed at all) less as a referendum on liberal values including press freedom, and more on European support for Ukraine's fight against Russia; many Slovaks, led by Fico and others, oppose supporting the Ukrainian cause, and the country has, in some ways, become a battleground for Russian propaganda."
UKRAINE: "At least 15 media workers have been killed in Ukraine since Russia began its full-scale war in February 2022. Along with targeting civilians, hospitals, schools, orphanages, residential buildings, communications centers, and places of worship, the Russian state has been accused by the National Union of Journalists of Ukraine of deliberately targeting journalists."
QUOTE OF THE WEEK
"Half my life is an act of revision."
– John Irving
📣 HAVE YOUR SAY!
That's all for this week! What did you think of today's newsletter? Reply to this email and let me know what you'd like to see more of.