FROM THE EDITOR'S DESK
Hiya writers,
For years, I've been advising writers not to rely exclusively on social media to build platforms. I learned this the hard way after my (verified) Twitter account got hacked and Twitter would neither reinstate nor delete it. So it sits, controlled by someone else, with a blue tick to give it legitimacy. (Isn't it actually a white tick?) That audience I built over many years could have been lost, except for the fact that people found me on Twitter through my newsletter rather than the other way around. (I started a new account but didn't bother trying to grow it.)
Now Twitter is imploding and writers who have spent years cultivating large followings are—rightly—panicking. I'm personally not bothered. My audience (you!) always read me over email anyway. I'm sad that Twitter is self-destructing in entirely preventable ways and that so many friends and colleagues are leaving in droves. It's just that my business won't go down with it and therefore, I'm not personally invested in its success or failure.
This freedom is the reason I no longer create free content for platforms I don't own. I love TikTok and spend hours on it, but I have no desire to make videos. When I have a book to promote, I'll do what I've always done—partner with people who enjoy creating content for these channels and leverage their audiences. It will be a limited time effort, which means not only do I not have to build an audience, but I don't need to continuously feed them content when I have nothing to promote. (TikTok expert Georgia Henry and I talked a lot more about this in an interview I did with her recently. Read it below.) 
The creator economy has, so far, been focused on endless creation and many creators have realized that this is highly unsustainable. For a research project earlier this year, I spoke to dozens of companies that are using TikTok to generate hundreds of thousands in revenue from partnerships and ads. Except for one, none of them even have a presence on the platform. 
Authors have long been advised to build audiences on social media. I've been saying for years that this is a mistake. What you should be doing is leveraging audiences on social media.
And they don't have to be your own. 
Enjoy the issue! 
Natasha Khullar Relph
Editor, The Wordling
THE WORDLING RESOURCE
LIST OF LITERARY AGENTS: A comprehensive list of 1,500+ US and UK literary agents, organized by agency, and with links to their recent sales. 
Literary agents turn producers
At the Frankfurt Book Fair this year, Curtis Brown CEO and one of the UK's top agents Jonny Geller warned that the current "tired" publishing model threatens to "dry itself out" if the role of the agent—and their relationship with publishers—isn't reimagined to become more of a partnership, The Bookseller reported.
What he said:
Before we parse it for meaning, let's look at a few things Geller is quoted as having said by The Bookseller (emphasis mine): 
"… publishing at the moment has a real choice to make" about how opportunities for authors—whether they involve TV or film adaptations or other opportunities, such as television presenting—are handled between agents and publishers.
"Agencies will have to work out the conflict of interest issue [and ask]: can I represent to get the best possible deal for my client but also be a partner in the exploitation of what they've created?" he said. 
Why it matters:
Geller is the among the first to voice this desire to partner with publishers using the author's creative work, but he's certainly not the first to have thought it. Publishing is a broken model and as author advances have gone down, so have agent commissions. Agents are now required to work with authors to bring solid, edited, ready-for-market books, and yet their commission structure—and income—has largely remained the same. If you could get an author a movie deal, you'd get a commission. But if you partnered with the publisher or studio and got, say, a producer credit, then you'd make a lot more money. From the agent's perspective, why not chase a more lucrative model?
Where's the author in all this?
Geller mentioned a conflict of interest and he's right—it's a giant one. Because when you're representing an author, you have the author's best interest at heart. You get paid a commission of what the author earns, so you have every reason to prioritize a bigger income and more diversified rights sales for them. When you're partnering with a publisher or studio, however, you're not. You will bend and twist to make your "partner" happy in ways that may not be beneficial to the author. 
Aevitas Creative has already, according to the Hollywood Reporter, "developed several pipelines to secure more autonomy for authors and their representation, including a first-look deal with Anonymous Content that allows literary agents to serve as producers." 
Not the authors, but the literary agents. The agents will serve as producers. And when agents are partnering with publishers and studios for an author's work, whose interests will they be serving? Hint: Not the author's.
Key takeaway:
Geller told The Bookseller: "Agent sounds like a broker between [the creator and the publisher]. And, of course, we do that as part of our job. But a much better use for our time is bringing in all our expertise from all areas to help the publisher get the best set. It's ludicrous to be in opposition." 
When the person negotiating your contracts is also partnering with the person they're negotiating with, are you really going to come out ahead? That's the big question. And so far, I'm not loving the answer.
GEORGIA HENRY
ON HOW TO PROMOTE YOUR BOOK ON TIKTOK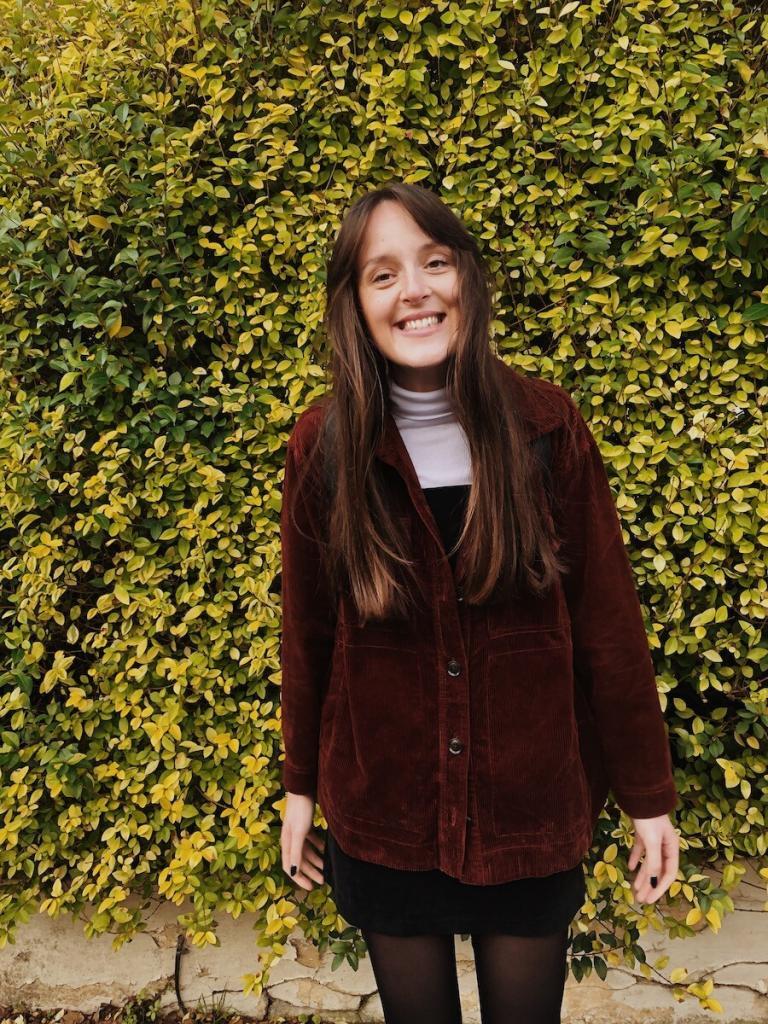 Natasha Khullar Relph speaks to the TikTok innovator and marketer on how authors can make the most of the platform to sell their books.
WRITERS WANTED
We now have a total of 199 markets on our How to Pitch page, including writer's guidelines for Wired, National Geographic, The New York Times, AARP, Financial Times, Writer's Digest, and more.

Find them here.
WORDLING INSIGHT
Just say no.
No to the person who offers you low pay for your work.
No to the person who constantly asks for discounts and doesn't value what you offer.
No to the person who wants your talent but doesn't recognize its worth.
No to the person who constantly needs your time and energy without giving anything in return.
No to the drama.
No to the distraction.
No to the relationships that take you away from your purpose.
No to the life that is wrong for you.
No to the work that is not your true purpose.
Just say no.
Because that's the only way you'll ever say yes.
GLOBAL REPORT
IRAN: Two British-Iranian journalists working in the United Kingdom have been warned by police of a "credible" plot by Iran to kill them, according to their employer, London-based news channel Iran International. In a statement Monday, the Farsi-language broadcaster said it was "shocked and deeply concerned" by the alleged lethal threats, while accusing Iran's Islamic Revolutionary Guard Corps (IRGC) of being part of a "significant and dangerous escalation" of Tehran's "campaign to intimidate Iranian journalists working abroad."
TAIWAN: "A young democracy developing under the threat of its powerful neighbor, Taiwan ranks 38th in the Reporters Without Borders Press Freedom Index. Among democracies, it also has among the lowest levels of trust in the media. Taiwan's media environment reflects its political landscape: it questions its ties with mainland China and is divided over its concept of the country itself. The result is an extremely polarized society. But some, especially the youth, deviate from the rule."
INDIA/UK: "Translation into and from Indian languages has existed since long before the advent of the printing press; with a wealth of 19,569 languages or dialects spoken in India as mother tongues, translation is common between Indian languages, but there is little literature from Indian languages being translated into English. India/UK Together, a Season of Culture, a 10-month initiative, marks the deep connections and 75th anniversary of India with a landmark programme that strengthens the friendship and vibrant cultural bonds of both countries, while addressing shared global challenges."
QUOTE OF THE WEEK
"Was I bitter? Absolutely. Hurt? You bet your sweet ass I was hurt. Who doesn't feel a part of their heart break at rejection. You ask yourself every question you can think of, what, why, how come, and then your sadness turns to anger. That's my favorite part. It drives me, feeds me, and makes one hell of a story."
– Jennifer Salaiz
SHARE THE WORDLING
The Wordlings are trying to (unsuccessfully) break their 3am writing habits and replace them with saner working hours. Share The Wordling with a writer friend who's nocturnal, too.
or
Support The Wordling with a tip.