From the Editor's Desk: Non-violent communication
On The Wordling: How to write a first draft
News & Views: Why someone chooses to publish a novel they didn't write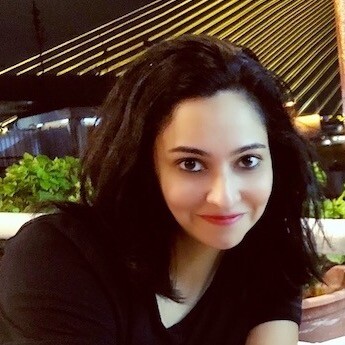 Hiya writer friends,
A few weeks ago, my husband and I took our 11-year-old son to the dentist for an afternoon appointment. As he sat in the chair, the dentist asked Jude how he was. "I'm very well, thank you," my son answered. "And how are you?"
"You know," the dentist said. "I've been asking people that question all morning, and this is the first time all day that anyone's actually asked me how I am. So thank you. I'm very well, too."
This has been a horrific week for the world, and I don't need to recap the violence and the brutality we're all witnessing. It's easy to feel helpless, to feel like nothing we do or say matters. And for me, over the last few years, it's become a practice to start where I am, with the people I come into contact with. I can't solve the climate crisis, but I can make better purchasing and diet decisions. I can't solve homelessness, but I can help with money and conversation when I see people on the street. I can't solve the violent actions of others, but I can practice non-violent communication with people I disagree with when I try to talk about it.
Or, like my son, I can ask someone how they are. It's a tiny thing and it won't change the world, but for one person on one day it might better the experience of living in it. Sometimes, some days, when you don't know what else to do, that's a good place to start.
Enjoy the issue!


Natasha Khullar Relph
Editor, The Wordling
Books | Courses | 1:1 Coaching
7-DAY SKILL INTENSIVES
I started recording daily videos for Wordling Plus and before I knew it, the videos had turned into 7-day skill intensives. In September, we added four:
The mindset of achievement
Build a solid habit in a week
Write more faster in 7 days
The high-achievement approach to goal setting
NEWS & VIEWS:
How common is ghostwriting in fiction?
Last month, Stranger Things star Millie Bobby Brown launched her debut novel Nineteen Steps, which is published by HarperCollins and tells the story of her grandmother Nanny Ruth. It didn't take long for criticism to surface that Brown had not, in fact, written the book and that ghostwriter Kathleen McGurl was the person behind the words.
In Sweden, a similar controversy is brewing, though this time the person in the firing line is bestselling crime novelist, the "queen of noir" Camilla Läckberg. The author was forced to defend herself when a data analysis suggested that her recent novels may have been written by her editor Pascal Engman.
While there seems to be a lot of outrage at present about celebrities and well-known authors using ghostwriters to write their works of fiction, the practice is not, in fact, new. While nonfiction ghostwriting is widespread and commonly used as a way for professionals to leverage their expertise into a book, there are different reasons someone might choose to hire a ghostwriter for a novel. Such as:
1. Turning ideas into stories
Brown had a story idea and most of the research that she wanted to turn into a book, but she knew she didn't have the writing skill, which is why she partnered with an established novelist to turn her idea and research into a story. This is, in fact, the most common reason people hire ghostwriters for their novels.
2. A path to Hollywood
A small, but significant group, has Hollywood franchise aspirations. "They want to publish the next Divergent or Dark Materials and do whatever they can to get a movie deal," Dan Gerstein, founder and CEO of Gotham Ghostwriters, told Forbes in 2019. Jennifer Banash, a New York Times bestselling ghostwriter and director of the Creative Writing group says in the same article: "More and more I'm speaking to clients who see their novel as not a means to an end, but who want to use it as a way to tap into a kind of multimedia franchise: book, video game, movie sale, Netflix series. This many-pronged approach is quite popular in the fantasy and science fiction genres at the moment, in particular."
Celebrities sell clothing and make-up lines, launch restaurants, and sign all kinds of brand deals. In an age when books have become the cool new product to flash around (or have as your backdrop in Zoom), it was only a matter of time before celebrities cashed in on the trend.
4. Missed deadlines
Sometimes, when a well-known novelist on contract is unable to meet a deadline, a ghostwriter may be brought in to finish the job.
The opportunity
If you're interested in fiction and ghostwriting, this is a fantastic time to jump in on the game. The opportunities are growing—celebrity-authored fiction has seen an increasing level of demand and a few years ago, Gotham Ghostwriters launched a new arm of the business dedicated solely to ghostwriting creative fiction.
ALSO SEE
The Arab and Middle Eastern Journalists Association (AMEJA) has issued guidance to help newsrooms more accurately and critically cover issues related to Israel and Palestine.
Norwegian author Jon Fosse has won the Nobel Prize for literature for "his innovative plays and prose which give voice to the unsayable."
And ELLE magazine is returning to print following a growth in print readership as "readers tire of digital deluge."
GLOBAL REPORT
ISRAEL: "The most powerful reports in the past day have come from reporters who are in the danger zone, forced to take cover with explosions all around them. These aren't reporters who are a mile or two from the explosions. We're talking about buildings being hit from just up the street, or less than a block away."
FRANCE: "A French journalist has been detained for reporting on leaked documents that claimed French intelligence was used to target civilians in Egypt, sparking accusations of an 'unacceptable' attack on press freedom."
INDIA: "The Indian authorities have charged the renowned novelist Arundhati Roy over public comments she made 13 years ago about the restive Kashmir region, the latest step in an intensifying crackdown on free speech by the government of Prime Minister Narendra Modi."
QUOTE OF THE WEEK
"I went for years not finishing anything. Because, of course, when you finish something you can be judged."
– Erica Jong
📣 HAVE YOUR SAY!
That's all for this week! What did you think of today's newsletter? Reply to this email and let me know what you'd like to see more of. 

And a big thank you to all 11 readers who responded last week. I love you all.