From the Editor's Desk: Fresh energy in an old business
On The Wordling: 5,000 words in a weekend
News & Views: Why small publishers hold the key to publishing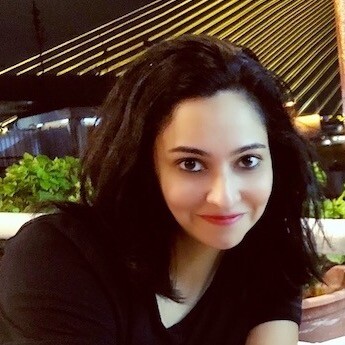 Happy Thursday, writer friends!
I've spent the entire week recording videos for Wordling Plus (14 down, 7 to go), so I'm feeling all talked out today.
I've also been mapping out the content marketing strategy for The Wordling's website, which has been incredibly fun. It's something I do routinely for my freelance clients and, at this point, I've helped several large companies bring millions in traffic to their websites through both strategy and content. I figured it was time to use everything I know in my own business.
My goal for the first year of The Wordling was to get to a point where we had an incredibly solid newsletter. I published every day at the beginning, and I'm really glad I did, because it showed me incredibly quickly what you were responding to, what you wanted more of, and which things you didn't care for at all.
For the second year, my goal has been to get all our products and automations in place. I'm continuing to update all our courses and sales pages, re-record old videos, provide transcripts for everything, add bonuses, update the 100+ articles on the website, and refresh all the freebies (dozens of them) and make them available for download. There's a decade's worth of content and every time I feel like I'm getting close to being finished, a whole other area I'd forgotten about pops up.
I realized, however, that the only way I'll stay motivated and inspired to get through it is to be creating new work even as I update the old. This is something I see frequently with my students as well. We'll continue to resubmit old pitches, books, or projects (which is great), but at the expense of creating new work. I think it's important to keep working on the old until it's at a point where you're satisfied with it, but there's also something to be said about injecting your work with fresh energy and ideas. It's the only way to stave off stagnation.
I'm taking my own advice and working on new stuff, both for the business, as well as in my writing and publishing career. Hence the content strategy I've been working on this week. 
It's been incredibly fun. And because I'm my own client, it got approved instantly!
Enjoy the issue!


Natasha Khullar Relph
Editor, The Wordling
NEW! Articles on the Art, Craft, and Business of Writing
If you're interested in freelance writing, writing novels, nonfiction books, content marketing writing, ghostwriting, or–well, you get the idea–you're in the right place. Whether you're just starting out as a writer, or an established pro, here you'll find articles and free resources to suit your every need.
Mark your calendars, Wordlings! It's Sprint Time!
What's happening?
We're doing our first sprint. The goal is: 5,000 Words in a Weekend.
When?
Saturday, September 30 – Sunday, October 1
Who can participate?
Anyone in our student community is welcome to participate. If you've taken any of our courses at any time in the past, log in to your dashboard, and you'll see a link to join the student community.
How does it work?
Over the two days, we'll come together to work on articles, books, scripts, or any writing project you want to make progress on. All through the weekend, we'll check in with each other, encourage one another on, and race together to the finish line, with a goal of writing 5,000 words.
If you're a Wordling PLUS member, you'll also get training videos and bonus material that will make it easier for you to hit the target over the two days. Sign up here.
NEWS & VIEWS:
Why big literature prizes are going to small publishers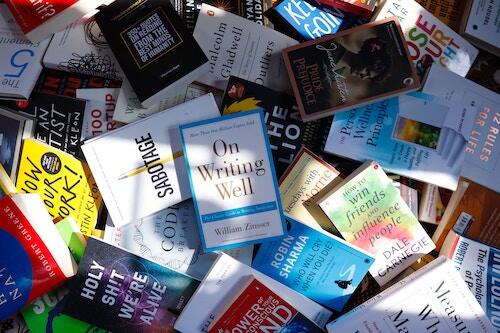 When Deborah Levy, now one of Britain's most celebrated authors, wrote her fifth novel, Swimming Home, in 2010, no one wanted it. Levy sent it to Stefan Tobler, an ex-Amazon employee and translator who had been facing rejections of his own and had founded And Other Stories. He published Swimming Home, which made it to the Booker Prize shortlist and put Levy on the literary map.
While corporate publishing is collapsing, independent publishing is beginning to thrive. While the trend is currently most pronounced in the UK, small publishers have been dotting the landscape of US publishing for almost a decade, with the Wall Street Journal writing in 2018 that small publishers "may one day steer the book industry."
That day is near. The Guardian reports that last year, "all of literature's big prizes went to small publishers." This included the Booker, the International Booker, the Nobel, the Goldsmiths, the Pulitzer, and Australia's Victorian prize for literature.
Here's why.
"Real publishing is happening at the bottom"
That's what Valerie Brandes, chief executive of London indie Jacaranda Books told The Guardian. Commercial pressures at large houses encourage cautious commissioning, the Guardian notes. "Nimbler indies—operating with tighter margins—step into the void and give choice-starved readers the books that corporate imprints deem unsaleable or otherwise risky."
"Indies have definitely put in the legwork on some tricky-to-sell authors"
In what has become almost a trend, once an author achieves some success with an independent publisher, the bigger publishers come calling with larger book deals. (We've seen this with self-publishing, too. I talked about it in Issue #103.)
Gary Budden, co-founder of Influx Press, relaunched African American writer Percival Everett "whose novels went unpublished in the UK for 20 years" according to the Guardian. The Trees was shortlisted for the Booker and sold more than 48,000 copies. Everett then received a six-figure deal in the US.
"A hair's breadth lies between winning the Booker and not even getting a deal"
In what has become a common story, Booker winner The Seven Moons of Maali Almeida almost didn't get published at all, until Sort Of books bought the manuscript. Publishers didn't want it because "its Sri Lankan context would perplex readers." Natania Jansz told the Guardian "her background left her well placed to advise on a redraft."
"Ludicrous and depressing"
Fitzcarraldo Editions, a publisher that is not yet 10 years old, swept home most of the literary prizes of last year with international authors the UK market has failed to support. "For him, it illustrates the blind spots of an overwhelmingly monoglot industry painfully short of care, patience, and discernment," the Guardian notes. "Nowhere else in Europe could he have assembled so strong an international list, he points out, because elsewhere on the continent (where they mind about translation), his authors all have homes at the most prestigious houses."
The bottom line? The tide in publishing has shifted and increasingly, small publishers and self-publishing are additional, often better, choices for authors looking to create long-term book careers.
GLOBAL REPORT
SPAIN: "Journalists and researchers in Spain teamed up to trial a course to teach older generations how to recognise misinformation online. The course was delivered on WhatsApp, an app that 27% use for news in Spain." 
INDIA: "The BBC has spent more than a year investigating accusations against the Indian government that it is running a sinister and systematic campaign to intimidate and silence the press in the region. We had to meet journalists in secret, and they asked for their names to be hidden, fearing reprisals."
USA: "The New York City Police Department (NYPD) has agreed to historic settlement terms with five photojournalists who were attacked and arrested by NYPD during the racial justice protests of 2020."
QUOTE OF THE WEEK
"Get it down. Take chances. It may be bad, but it's the only way you can do anything really good."
– William Faulkner
SHARE THE WORDLING
We just did a massive round of pitching at Wordling HQ and landed a nice monthly contract. Now the inevitable, "Oh, I have to write this?" feeling is setting in. Share the Wordling with a friend if you know what we're talking about.