Happy Monday, writer friends!
I have four deadlines this week, each of them 1,500-2,000 word articles, one that needs three sources. And since I'm not working Friday, I have four days in which to do this. I'm trying not to panic, only because it will slow me down.
Enjoy the issue!
NEWS & VIEWS
No longer a magazine company
Condé Nast no longer sees itself as a magazine company, and the organization is one of many making the shift. Almost nine in ten respondents to a 2021 survey by the Professional Publishers Association (PPA) said "magazine" was not the best way to describe their organization.
Context: "It's an industry that during [the past ten to 15 years] has literally changed its definition," Douglas McCabe, chief executive of Enders Analysis, told Press Gazette. "You would struggle to find a large publisher that would even describe itself as being in an industry called magazines." Depending on the size of the business, they are now passion businesses, hobby businesses, or audience businesses, he said.
Why it matters: As a freelancer, if you want to know where the opportunities are, ask where the money is. With print revenues experiencing a sharp decline and fewer magazines in circulation, the industry has changed. And freelance income has changed along with it.


The numbers:
Key takeaways:
Print revenues of regular titles have declined in recent years, but special edition bookazines are thriving and that's where smart freelancers should be seeking new opportunities.


Online revenues are growing, and therefore, online pay rates for writing are, too. Unlike the one-off assignment model of print, however, digital editors are far more likely to hand out columns, weekly assignments, and monthly retainers. And that's what you should be asking for.
SEE ALSO:
How writers fail (competition): "No one—and I mean no one—has a career that's all uphill. No writer gets stellar reviews on all of their books. No reader loves everything a writer does. The careers of writers are filled with ups and downs. Most of us just don't see the downs."
The productivity tax you pay for context switching: "That means the cost of checking your email wasn't just the five minutes it took away from your report — you also paid an attention tax in lost time and productivity that's no less real but much more difficult to quantify. And that's just the toll of one context switch. The modern knowledge worker spends all day bouncing between countless tasks, programs, screens, and tabs."
WRITERS WANTED
The International Journalists' Network posted a bunch of opportunities with September deadlines on their website last week. Here are some upcoming ones:
Literary residency program
The MacDowell Colony is a residency program in Peterborough, New Hampshire that provides time and space for journalists to work on long-form projects. Participants will receive a stipend depending on their needs, and additional funding to reimburse travel.
Deadline: September 10, 2022
Investigative journalism fellowship
Journalists proficient in English can apply for the TRACE Investigative Reporting Fellowship, created by the Alfred Friendly Press and the Trace Foundation. Fellows will attend training courses on topics such as ethics, writing and editing. Fellows will then join one or more major U.S. media outlets for five months.
Deadline: September 16, 2022
Climate misinformation grants
Meedan is accepting applications from media practitioners and newsrooms for its Check Global Independent Media Response Fund. The fund provides grants to support independent media workers and grassroots media initiatives that aim to address a wide range of climate-related misinformation topics.
Deadline: September 30, 2022
For the full list and links to apply, go here.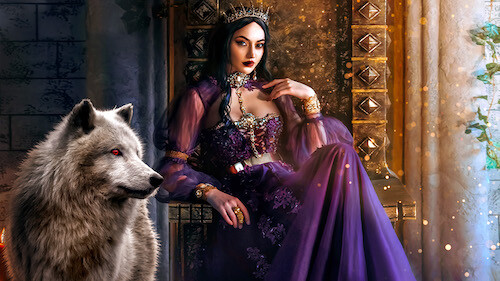 Immersive fiction at your fingertips – the world's most addictive stories
Click here to start reading the Galatea bestsellers for free!


WORDLING INSIGHT
A body of work is built one word, one hour, one distraction-free moment at a time.
Every minute that you wanted to write but spent on checking social media notifications instead is a minute you've stolen from your body of work.
Want to have a large body of work someday? Then give to it, rather than stealing from it.
GLOBAL REPORT
INDIA: "Adani Group, run by Asia's richest man Gautam Adani, has launched a hostile bid to take over the influential news broadcaster in a move to establish footing in the South Asian nation's media landscape."
AUSTRALIA: "Fox News boss Lachlan Murdoch has sued the Australian media outlet Crikey, accusing the independent news site of defaming him in an opinion piece about the January 6 riots at the United States Capitol. The lawsuit was filed late last month in Australian federal court, a day after Crikey refused to apologise for the opinion article and challenged Murdoch to sue it."
NICARAGUA: "Since April 2018, when civilians took to the streets in protest of the authoritarian regime of Daniel Ortega and Rosario Murillo, at least 120 journalists have had to seek refuge in other countries due to exile, according to the Independent Journalists and Communicators of Nicaragua (PCIN). But even from outside the country, Nicaraguan journalists have stood out for developing tools and support networks that allow them to continue documenting the news."
QUOTE OF THE DAY
"Beauty begins the moment you decide to be yourself."
– Coco Chanel
SHARE THE WORDLING
The Wordlings would love your help in spreading the word about this newsletter. Share with a friend if you're enjoying it!
or
Support The Wordling with a tip.