Today's featured course

FROM THE EDITOR'S DESK
Happy Thursday, writer friends,
I have to admit, I'm a bit frazzled. You see, I started freelancing full time again earlier this year after five years of focusing solely on business and books. And I thought, I have to beat all my old records. (Because what sane person wouldn't put that kind of pressure on themselves?) Anyway, in my freelancing career so far, I've written 1,000+ articles for some very prestigious publications, made $450 an hour for content marketing clients, and received as many as six feature article assignments in a single month.
Well, I broke one of the records. So far this month I've received twelve assignments, with two more editors saying they loved the pitches I sent and will send contracts shortly. These are not quick 800-word essays. One is a 2,000-word feature on data resiliency in the wake of climate change that requires five interviews and has a ten-day deadline. I'm excited about the story—I pitched it—but I'm also, well, a tiny bit frazzled.
Still, I love this energy. I love this pace. I love the deadlines. I love the work.
For the first time in a decade, I feel like myself again. I'd been walking around feeling like I was missing something. A big part of my career, and therefore my life, hasn't felt right for a long time. 
Pitching. Reporting. Freelancing. I'd forgotten how much I love freelancing. 
I feel as though I've come back home. And I'm so incredibly grateful.
Enjoy the issue! 
Natasha Khullar Relph
Editor, The Wordling

P.S. If you're in the UK, pick up a copy of The Sunday Times this weekend. I've got a feature on e-commerce in India in the business supplement.
THE WORDLING RESOURCE
Video Training: How to Write Your Book—Fast!
In this free training, I'll walk you through the many reasons writers get stuck on a long project, such as a nonfiction book or novel, and then I'll give you three of my best techniques to speed it up.
IN THE NEWS: Spotify Does Audiobooks
Spotify has formally launched its audiobooks business with an à la carte model that will allow users to purchase and download individual audiobooks, The Hollywood Reporter writes. 
"At launch, Spotify's audiobooks catalog includes 300,000 titles from major and independent publishers for users in the U.S. Audiobooks can be discovered via the search function on the Spotify app, and buyers will be redirected to a separate web page to make the purchase. Once completed, users can return to the Spotify app to listen to the book, online and offline."
Why it matters: In June, I wrote in this newsletter that Spotify has set a target of a billion users by 2030 and in order to meet this ambitious goal, co-founder and CEO Daniel Ek would be looking at expanding Spotify's portfolio of podcasts and audiobooks. Spotify acquired the audiobook platform Findaway in November 2021, which boasted 350,000 audiobook titles in over 80 languages.
I wrote then that while some in the publishing industry are wary of this development, it will certainly open up opportunities for increased revenues, both for publishers and authors. 
Key takeaway: Audiobooks are the fastest growing segment in publishing with last year's $1.6 billion audiobook revenue marking the tenth straight year of double digit growth. When a publisher offers you a book deal, they're almost always purchasing audiobook rights. However, research shows that only about 7% of published books have corresponding audiobooks. If you've signed away audiobook rights to a publisher and they don't create an audiobook, guess who loses? 
Our advice: If your publisher is asking for audio rights, only sign them away if they'll commit to the production of an audiobook. And if they won't? Sell those rights separately or launch them on your own.
ALSO SEE:
Merriam-Webster added 370 new words to their dictionary for September. These include overdue additions such as supply chain, greenwash, virtue signaling, unbanked, and side hustle, as well as:
The cute: hoglet
The timely: booster dose, false negative
The ones your 10-year-old knows: yeet, sus
And the Wordling favorite: adorkable (socially awkward or quirky in a way that is endearing.)
ANGELA GILES KLOCKE 
ON WRITING ABOUT TRAUMA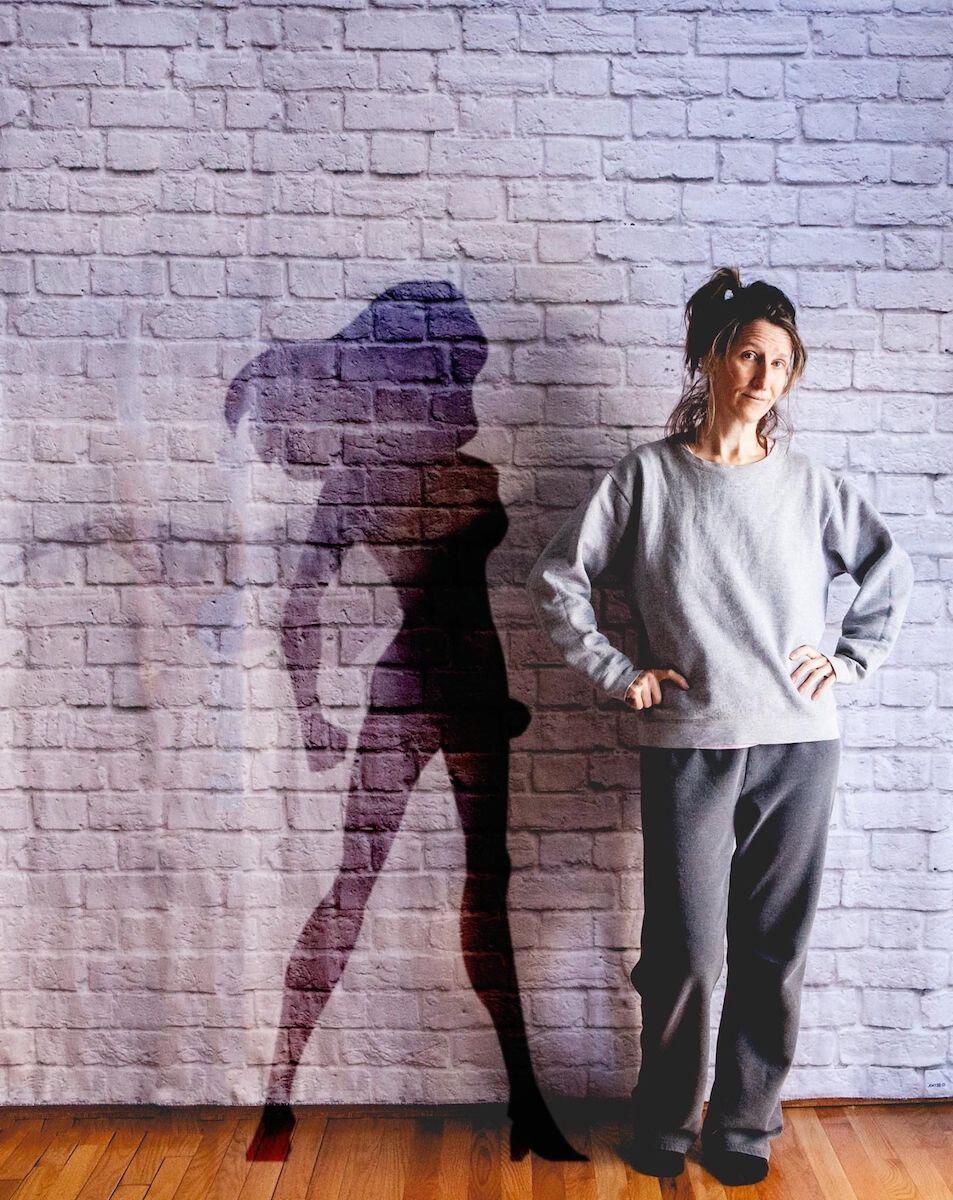 In 2002, Angela Giles Klocke was the first person I ever emailed. I'd just started a website for writers and, given that she also ran several websites (and a print newsletter), I thought she might like it. She did. We've been friends ever since.
Today, Klocke is a writer, a podcaster, a photographer, a coach, an advocate for trauma survivors, and a TEDx speaker. She is the author of The First 22 Years Are the Hardest, a book that details a journey of abuse that started with emotional and sexual assault in the home and ended with her husband dead with a gun in his hand as he attempted to kill her.
I spoke to Angela about the healing that was necessary to get this book out into the world. 
WRITERS WANTED
Our How to Pitch page now has 170+ pitching guidelines, including National Geographic, The Economist, Financial Times, Wired, and more.
WORDLING INSIGHT
The things we don't talk about when we talk about success:
1. Physical fitness
2. Mental health
3. Emotional stability
All three are just as important as persistence and hustle. Make sure to take care of them.
GLOBAL REPORT
INDIA: Speed dating for literature? You heard it here first. The Long Night of LiteratureS, an evening that brings together authors and literary figures from 11 European nations, is being held again in New Delhi. The collaborative project gives participating authors the chance to read their work to a small rotating group of people—all in their native languages. This year's event will take place on September 23. Read more.
AUSTRALIA: Australian literature is the most underfunded art form in the country, a fact Booker-prize-winning author Richard Flanagan calls "a national scandal." The treatment by successive governments of Australian writers rates among the worst in the developed democratic world, he notes, and is calling for the literary sector to secede from the Australia Council, the federal government's peak funding and advisory body for the arts. The Australian Council gave $5m in funding to literature in 2019, while in the same year music received $10.6m, theatre $14.1m and the visual arts $12.7m. Read more.
INDONESIA: "In 2017, concerns about the extinction of protected animals prompted a group of activists to establish Garda Animalia, a civic organization committed to protecting wildlife. A year later, the organization launched a website that publishes reporting about wildlife in Indonesia with the aim of educating citizens on the threats facing endangered species. According to Garda Animalia's editor *Liana, having an outlet focused on advocating for wildlife conservation became a necessity due to the fact that many crimes accelerating animals' extinction go unpunished." Read more.
QUOTE OF THE WEEK
From A Writer's Diary by Virginia Woolf:
"A note: despair at the badness of the book: can't think how I ever could write such stuff—and with such excitement: that's yesterday: today I think it good again. A note, by way of advising other Virginias with other books that this is the way of the thing: up down up down—and Lord knows the truth."
SHARE THE WORDLING
The Wordlings are watching street food shows and getting desperately homesick. Share The Wordling with your immigrant writer friends.
or
Support The Wordling with a tip.