Hiya writer friends. I'm super excited this week because I finally have clarity around the book publishing side of things. I don't have specific next steps or any kind of coherent strategy, but I have one piece that's been missing for many years now: I feel good about it.
I keep saying that none of this matters if you're not having fun. Traditional publishing may be a lot of things, but it's definitely not fun. And you know, I've worked too hard and for too long to put up with "not fun."
So I'm excited about what comes next. Can't wait to share with you when I know what it is!
Enjoy the issue!
Natasha Khullar Relph
NEWS & VIEWS
True lies
It's a "you have to read it to believe it" kind of story. Let's start at the very beginning. In February 2014, television writer Elisabeth Finch writes about her diagnosis of chondrosarcoma, a rare and often fatal form of bone cancer, in an Elle magazine article. A development executive at Shondaland reads the essay and soon, Finch meets up with Shonda Rhimes and is offered a job as a writer on Grey's Anatomy, her dream gig.
Finch's story is written into the show's episodes. In all, she writes 13 episodes and produces 172. Meanwhile, she's still undergoing chemo. She shows up to the writer's room with a scarf over her bald head. She often has to take time off, misses deadlines, and asks other writers for help. They're happy to support her. She's the strongest-willed person they know.
Other terrible things start to happen. Finch is, against all odds, pregnant and has to decide whether to keep the baby or continue the treatment. She needs a kidney transplant. A close friend is killed in the Tree of Life synagogue massacre in Pittsburgh and she helps clean the friend's remains off the floor. Her brother tries to take his life.
She writes about all of this, sometimes for Elle, sometimes elsewhere.
And then, one day, Shonda Rhimes receives an email from a woman called Jennifer Beyer, a registered nurse, a mother of five, and Finch's estranged ex-wife.
Turns out, Finch has been lying this whole time. There was no cancer. There was no friend. And the stories of abuse? They were her ex-wife's.
Vanity Fair has the full saga here: Part 1 + Part 2
SEE ALSO:
On a family foundation that gives $100,00 to journalists: This husband-and-wife team has created a foundation that supports journalists to tell stories of underrepresented communities.
You're probably using HARO wrong: HARO used to be a go-to resource for writers and journalists until, well, the hard sellers arrived and started pitching less and promoting more. Here's a look at what's changed, and some HARO alternatives.
Writing about your kids as a person of color can put them in danger: By putting your kids online, are you making them vulnerable to targeted harassment? That's the question Omar Gallaga asks and answers in this piece for Poynter.
CASEY MORRIS ON USING LINKEDIN
TO GET MORE FREELANCE WORK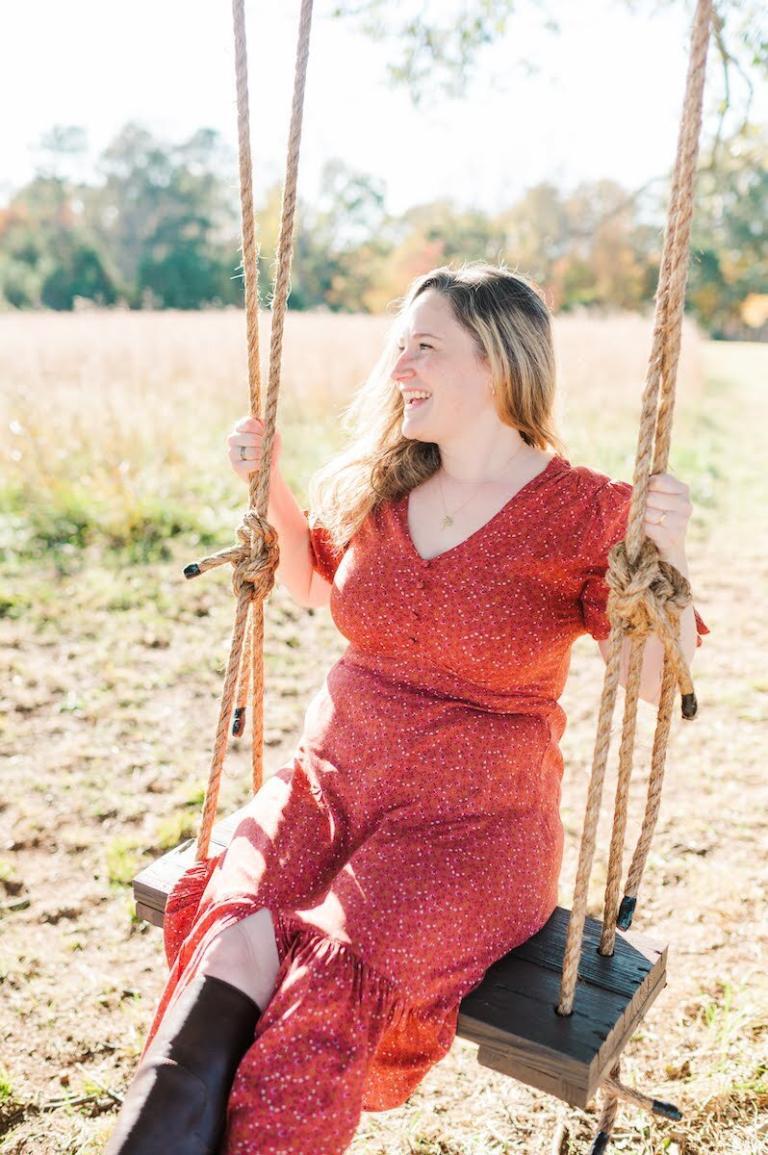 The editor of Home.com talks to Natasha Khullar Relph about using LinkedIn to get more freelance clients, how to become indispensable to an editor, and finding time for your creative work.
An excerpt:
You know, sometimes I'm just behind on doing assignments, maybe I've gotten sidetracked with something else. So following up, checking in, saying, hey I just want to let you know I have availability in the next few weeks or this is how many articles I can take in a month, it just makes you top of mind and seems like you're engaged in the work.
I know writers are super busy as well and so if there's someone I don't hear from often, it's not that I won't send them assignments, but they're not naturally high up on my list. I just assume they have a lot of other work.
THE WRITE 5K EVERY DAY BUNDLE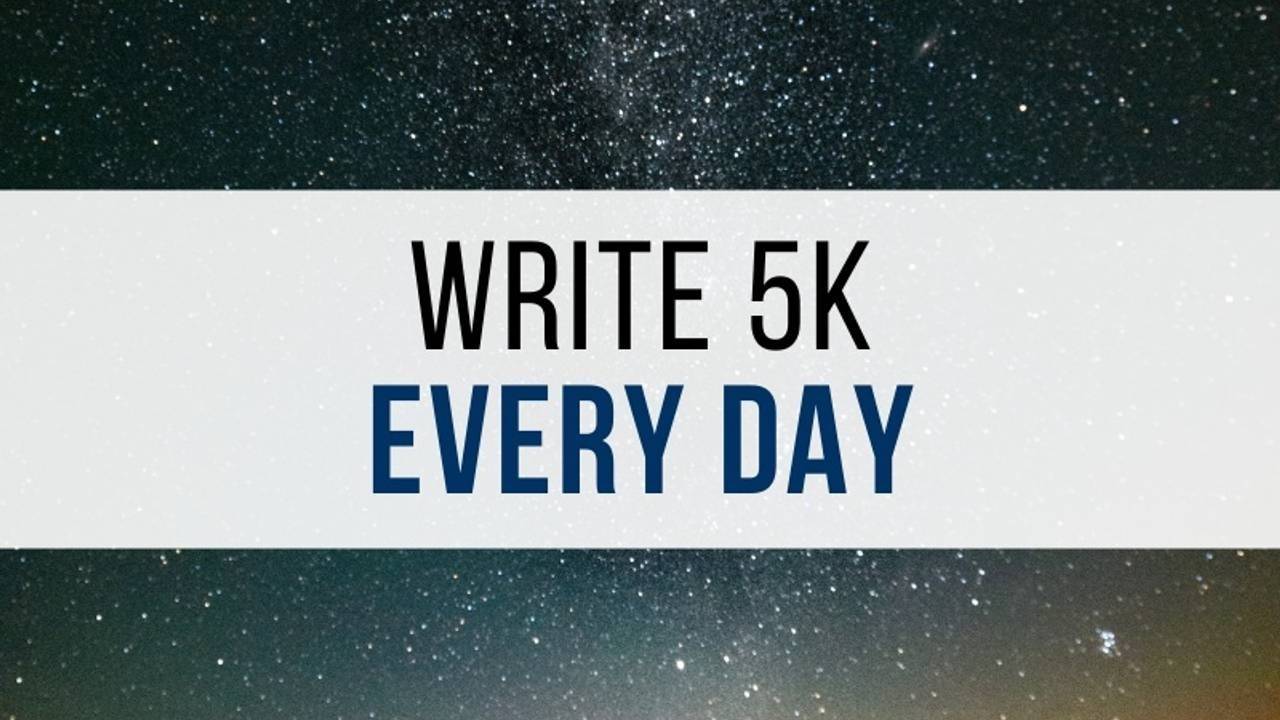 How would it feel to know that writing is easy for you?
I created Write 5K Every Day because I'm so incredibly tired of writers holding up 1,000 words a day as this honorary gold standard by which we should all measure ourselves, when it is just as easy to do far more.
I created Write 5K Every Day because I get frustrated when I hear writers describing themselves as being blocked when really, all they're lacking is clarity on what they want to say and how they're going to say it.
I created Write 5K Every Day because too many writers, even today, even successful ones, believe writing must be done in huge blocks of time, with little to no distractions, alone.
In Write 5K Every Day, I'll bust these long-lasting myths not by teaching you why they're wrong, but by showing you a better way.
WORDLING INSIGHT
Forget what you SHOULD be doing.
What do you WANT be doing?
What would make you jump out of bed in the morning, excited to get on with your day? What do you want to write that meets not market expectations, but YOUR expectations? What story do you want to tell that will feel right to you? What words do you want to write that make you happy?
Of course there are things you should be doing and you'll need to do them. But are you also doing what you WANT to be doing?
Creative dissatisfaction doesn't just descend upon you one fine day out of nowhere. It arrives one "should" at a time. With each should that you take on and each want that you let go of.
Do the shoulds. But never at the expense of the wants.
GLOBAL REPORT
ETHIOPIA: Lucy Kassa, who was forced to leave Ethiopia and move to London after uncovering evidence of war crimes in the continuing conflict in the Tigray region of northern Ethiopia, talks about the dangers journalists face for telling the truth about war.
JAPAN: "Total sales of print and electronic comic books and magazines in Japan increased year on year in 2021 by 10.3%, to ¥675.9 billion, marking the second consecutive annual record high. The share of comic sales within the overall publishing market was 40.4%, exceeding 40% for the first time," according to the All Japan Magazine and Book Publishers' and Editors' Association and the Research Institute for Publications.
THING TO DO TODAY
You know that dream publication you keep saying you'll pitch but don't get around to finding an idea for? Pick an idea, any idea.
Write it up. Pitch it.
Today.
SHARE THE WORDLING
The Wordlings are re-reading some of their early work and wanting to poke hot rods in their eyes. Share The Wordling with a writer who doesn't cringe when reading earlier drafts.
or
Support us by buying us a coffee.