Good morning, writer friends. I've come to the realization that I'm excellent at keeping to my commitment and finishing books, I'm a total pro at researching and writing stories, I'm pretty damn good at working with freelance clients, I'm skilled at creating and selling products, and I'm totally and utterly shite at selling books.
I do not say this to put myself down. I say this because it is a weakness that will kill my author career if I don't fix it.
Project "Be less shit" starts today.
Enjoy the issue!
Natasha Khullar Relph
NEWS & VIEWS
Seeking independence
We're in the age of the content creator. Writers, journalists, and authors can take their work directly to readers, be paid through subscriptions or tips, and create what they want without having to seek permission from gatekeepers.
But are we actually free, or have we replaced one type of gatekeeper with another?
Last week, journalist and author Branko Marcetic reported that Paypal had cancelled the accounts of two independent left-wing media outlets without explanation. This is not the first time PayPal has participated in what is termed financial censorship, and with faceless tech bureaucrats making the decisions without any explanation or recourse, it's a trend that puts both independent media and independent writers at risk.
"Yes, anyone can write an app, make a new product, craft a song or share information, but the path to reaching people largely goes through Google, Apple, Amazon, Facebook, Spotify and other powerhouses. Old dictators of information, products and entertainment may have lost influence, but in their place rose new digital gatekeepers," writes Shira Ovide in The New York Times.
If you disagreed with the policies of a mainstream publisher or right-wing newspaper, you could choose not to write for them. But what do you do when your newsletter subscription platform is accused of profiting from misinformation (Substack) or your distributor, one of the few options you have as an indie author, has ties to the GOP (IngramSpark)?
And what's at risk if they shut you down?
The truth is, no matter what you write and how you publish, there will always be a gatekeeper of some sort. Who you work with will come down to a combination of values, necessity, and availability of other options.
Our advice remains constant: Diversify.
Publish your books on more platforms than just Amazon. Use Stripe and Paypal, but be open to alternative solutions. Make sure your subscribers are loyal to your newsletter and not the platform it's hosted on. Don't build your audience exclusively on a social platform that doesn't give you direct access to them.
If a company were to pull the plug on your account, would your business survive?
Make sure the answer to that question is always YES.
CASEY MORRIS ON USING LINKEDIN
TO GET MORE FREELANCE WORK


The editor of Home.com talks to Natasha Khullar Relph about using LinkedIn to get more freelance clients, how to become indispensable to an editor, and finding time for your creative work.
An excerpt:
I love when [writers] have clips and their past clients are listed because that makes it easy to do a quick scan and see if they have the experience I'm looking for. I would definitely advise writers to link to their websites. I understand that not everyone is on LinkedIn, and I sometimes have lapses as well. But if I see that somebody has been active on LinkedIn—they've shared their work or some interesting article, or is just commenting on people's stuff, then I know that if I reach out to them, they're probably active and might be open to work.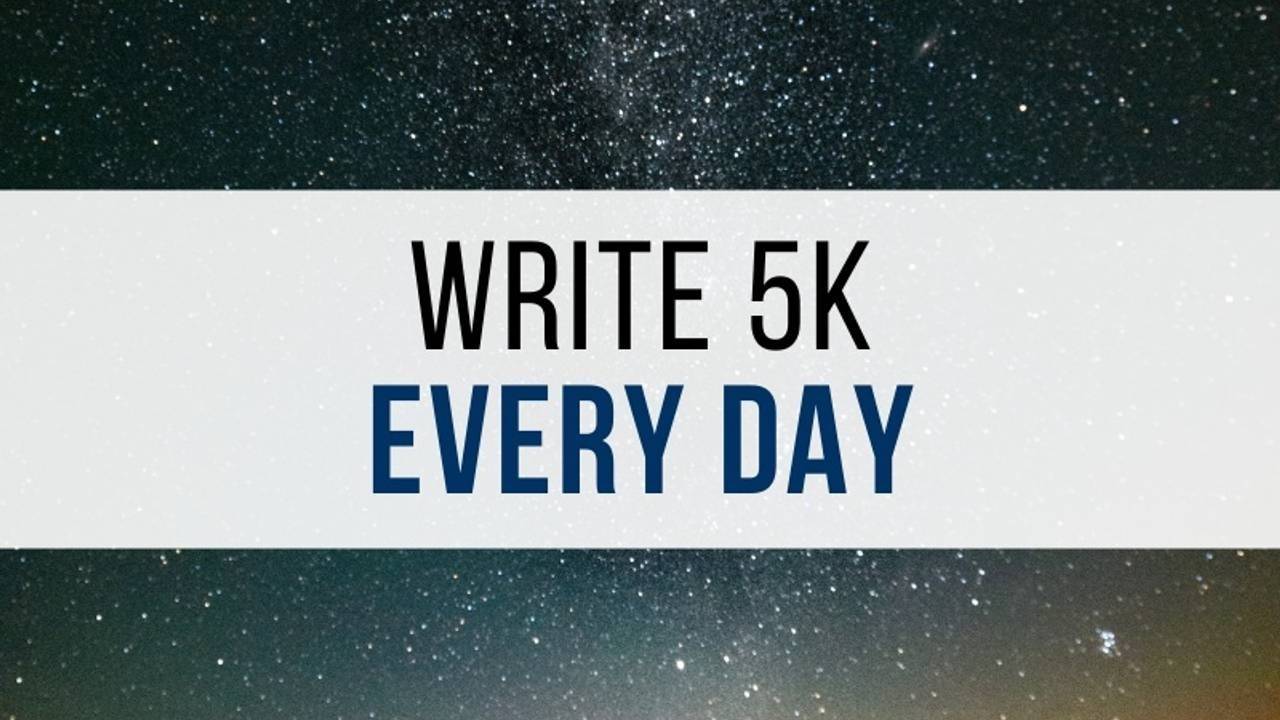 Write 5k Every Day is special. The videos are intimate. The tools are solid. You get to release the struggle and embrace the flow.
I don't just care about the words you write. I care about the emotions you feel when you write them.
If writing isn't making you happy, you need to fix that.
Don't make your happiness dependent on some ambiguous target. Choose it now.
Write 5k Every Day will guide you through the process of letting go of the struggle and moving into a place where showing up for your writing is easy, fun, and something you want to do all day, every day, day after day.
WORDLING INSIGHT
I see you.
You, who so badly wants to escape this struggle.
You, who so badly wants to tell your story.
You, who knows deep inside her heart that she was born for more.
You, who believes so effortlessly that success can be created.
You, who is aware that all the power of change is deep inside her.
You, who knows she will do whatever she has decided to, no matter what it takes and how long it takes.
I see you. I recognise you. I know you. I am you.
QUOTE OF THE DAY
This blog post is no longer online, but I found an archived version. In it, author Danielle Steel talks about how even though her first novel was published, the next five were not. The seventh ended up being the key that opened the door and well, we know the rest.
As of this writing, Steel has published 161 books (she writes and publishes an average of six a year), many of which have been NYT bestsellers. Her work has been published in 69 countries and in 43 languages.
Moral of the story? Rejections, low sales, and setbacks will happen. Keep writing regardless.
SHARE THE WORDLING
The Wordlings are still hustling on their deadlines, but we think we're going to make it. Share the Wordling if you have confidence in our abilities.
or
Support us by buying us a coffee.