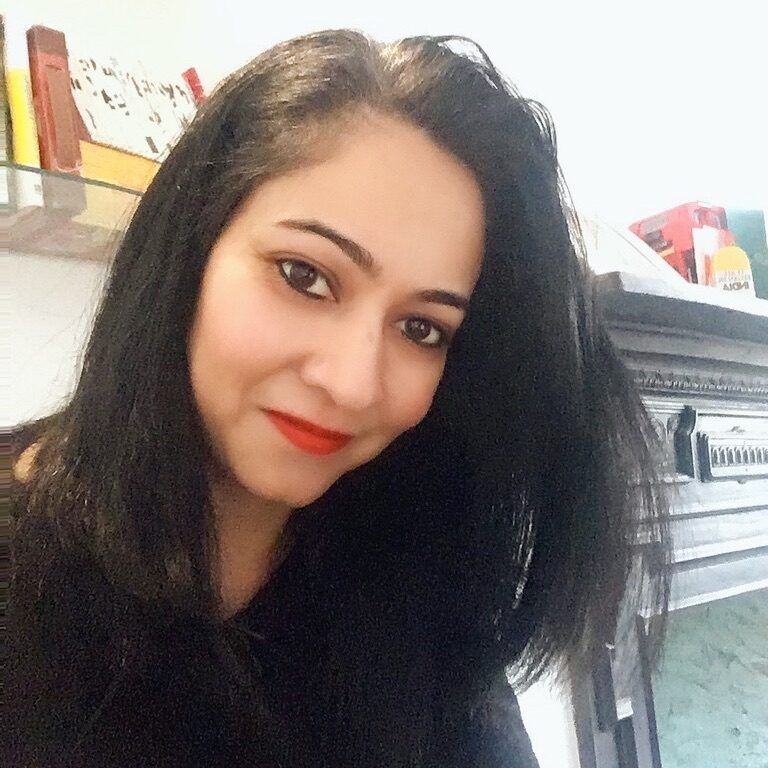 Happy Thursday, writer friends! 
This week, my 72-year-old mother hit 8,400 subscribers on her YouTube channel. 
My mother has run an Internet business before and had social media channels associated with it. But this one, she said, is purely for fun.
Twenty-two years ago, almost exactly to the month, I was being told off daily by my parents for spending too much time on the computer, for staying up too late doing who-knows-what on the Internet. Last month, I had to remind my mother over an international call that, really, she would need to stop posting on YouTube right after she had eye surgery. (I was secretly very proud. And vindicated.) 
But my mother inspired me, too, and unknowingly solved a problem that I've been wrestling with for months, if not years. 
See, I've had a love-hate relationship with social media for a while now. I want to use it to connect with readers and friends, and I want to get known and seen more widely so I can bring more people into this newsletter and my work. But I'm not interested in taking pretty photos—of my workspace, my life, or my family. I'm super comfortable oversharing in my writing. I'm comfortable being on video. I don't even mind having photos taken and posted. But to constantly be taking photos and videos of my life as content? Not my vibe. To constantly be angry about politics and all that's wrong with the world? Not my vibe. To post endless threads on how to improve yourself as though you're not enough already? Totally not my vibe. 
After the chat with my mother the other day, in which she told me that her YouTube channel is purely fun for her, I realized I'd been missing a trick. It struck me like a lightning bolt that this had been the missing ingredient for me. Social media felt like work. I felt I was forcing myself to be on those platforms in a way that wasn't authentically me. 
Because I wasn't thinking about me. 
I never write for an audience. I write for me. (Including this.) But when it came to social media, I had never asked the question: What would make this fun for me? What would make me want to show up regularly? If I approached it as a fun project that I could lose hours to, what would I be doing? What would I be posting? What would I be sharing?
The answer was simple: I would share my words. No pretty pictures. Just text. And later, maybe video.
I decided to turn this into a creative project. Art. Something that brings me joy when I work on it rather than an obligation I have to take on for business growth. (For me, that never lasts.) 
So I got back on social media this week. I haven't got it all figured out yet, but I took the first step. I created two weeks' worth of posts and absolutely loved working on them. And now, even if no one likes, even if no one shares, even if no one reads, it won't matter. I won't have wasted my time.
Because I'll have spent my time playing around with words. 
And that's the only thing I've ever wanted to do.
Enjoy the issue!


Natasha Khullar Relph
Editor, The Wordling

Break into Top Publications: 5 Case Studies
How one writer broke into The New York Times and TIME, became a contributing editor at ELLE, and made more than $10,000 from a single story.
Join the hundreds of writers who've used these case studies to break into dream publications.
NEWS & VIEWS:
How (not) to ghostwrite for the stars

Two spooky ghost stories, one from the US and one from the UK. 
I'm talking about ghostwriters. People who work with celebrities and well-known experts to write their books. (If you'd like to read more about the opportunities for ghostwriters in modern publishing and on social media, read THIS and THIS.) 
So, on to the drama. 
What happened?
In the US, Kristin Loberg, ghostwriter for medical superstars such as David Agus and Sanjay Gupta, was found to have plagiarized huge chunks of the material she wrote for their books. Not only that, she plagiarized parts of a book she wrote for one author in another book that again, she wrote, for a different author. Loberg has issued a statement.
Over in the UK, political journalist Isabel Oakeshott co-wrote ex-Minister Matt Hancock's book Pandemic Diaries. As part of the process, Hancock handed over 100,000 of his personal WhatsApp messages, which Oakeshott then leaked to The Daily Telegraph. 
Both instances have brought the role of the ghostwriter to the forefront and has everyone talking about where the responsibilities lie.
Why this matters
Ghostwriters are everywhere. Most of us in the industry know that celebrities and experts don't write their own books, but what is lesser known is how many writers aren't, well, writing either. 
Rosamund Urwin writes in the Times, "There's the TV journalist who hid his use of a ghost during promotional interviews for his thriller but turned out to be so far removed from its writing that when he filed a magazine column about the novel, he misspelled his hero's name. Then there's the famous children's author who is said only to have written his first book; the rest are rumoured to be the work of his editor. Most shockingly, perhaps, there are at least two novels that have won literary prizes whose authors had handed the idea over to a ghost after being afflicted by writer's block."
In case you'd forgotten that this is a (admittedly, badly run) business where people prioritize money and brand, read that last one again. 
What this means for you
There are always calls for more transparency and better checks and balances after stories like this break, but other than expecting to sign more NDAs, I'm not entirely confident the workings of the industry are going to change much.
What is interesting is the explosion of opportunity.
If you enjoy writing and storytelling, but want your role to end once the book's written, ghostwriting can be an excellent avenue for that creativity. (You can also ghostwrite LinkedIn posts, a lucrative opportunity I wrote about here.) 
If you'd like to find ghostwriting work, three quick ideas:
If you have a literary agent, ask them if they work with ghostwriters and whether you can join that list.


If you don't already have an agent, but have written books, approach agents who work with ghostwriters and ask them to take you on as a ghostwriting client.


Approach business leaders and experts directly to see if they're interested in pitching a book to publishers with you as a ghostwriter.
ALSO SEE
The U.S. Copyright Office launched a new initiative two weeks ago to "examine the copyright law and policy issues raised by artificial intelligence (AI)." The new registration guidance requires applicants to disclose the inclusion of AI-generated content in works. 
Also in the US, a federal judge ruled against the Internet Archive, in a lawsuit that was brought against it by four book publishers, including Hachette. If you need a refresher on what this was all about, check out Issue #91 of The Wordling, in which I wrote about the case and why 300 authors were backing The Internet Archive.
Finally, if you write about sex and relationships, publishing is finally getting with the times. "Literary agents and publishers are predicting a rise in sex and relationship titles over the next two years, with many forecasting a more inclusive approach to sex than has been traditionally reflected by the publishing industry." 
These books for writers focus on the business of writing and offer fast, no-nonsense advice to boost writers' incomes and recession-proof their careers.

We've love for you to check them out.
GLOBAL REPORT
VENEZUELA: "In the last two decades, dozens of news outlets have disappeared in Venezuela. Between 2013 and 2022, more than 60 Venezuelan newspapers went out of circulation indefinitely due to lack of funds, control by the government or inability to buy enough paper to print their editions. Television broadcasters have either been forced to self-censor or have disappeared. Ten foreign broadcasters have also been forced out."
SAUDI ARABIA: "The scope of Middle Eastern investments in Western cultural products is hard to overestimate, and it's growing now for a variety of reasons. Insider spoke to entertainment and news stakeholders to outline why more Middle Eastern money is making its way into Western media coffers, why Hollywood and news organizations are accepting it, and who the top connectors and beneficiaries are of this robust new funding pipeline."
CAMBODIA: "A draft of a new cybersecurity law, which has not previously been made public but has been obtained by Rest of World, would give the Cambodian government expanded powers to seize computer systems from companies, initiate searches during loosely defined cybersecurity incidents, and prosecute those who don't comply." Including journalists.
QUOTE OF THE WEEK
"You write to communicate to the hearts and minds of others what's burning inside you, and we edit to let the fire show through the smoke."
– Arthur Plotnik
SHARE THE WORDLING
The Wordlings always get new ideas and inspiration on their walks, but still resist going on walks. Share The Wordling with a writer friend who also does things that make no sense.