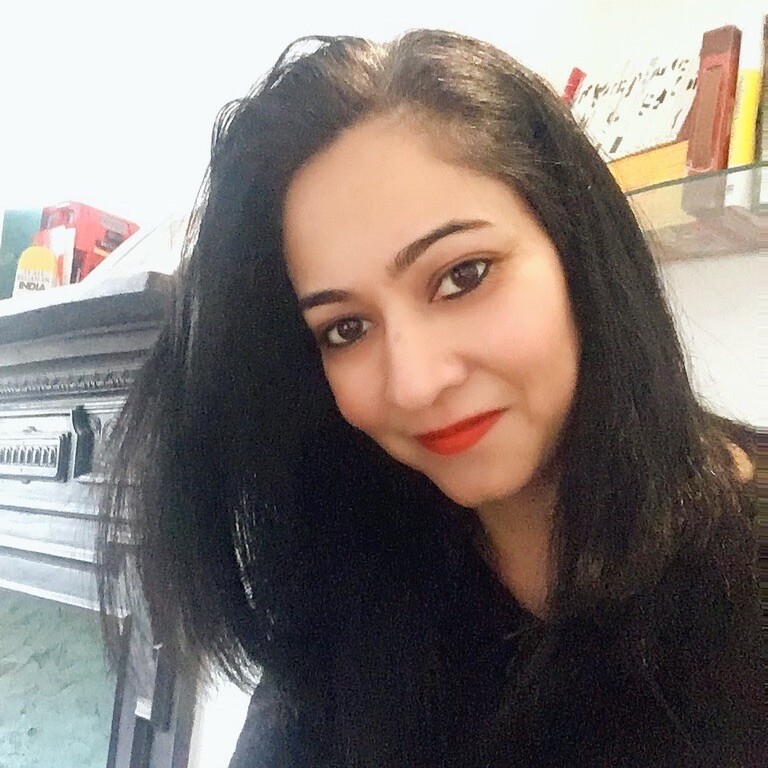 An award-winning journalist and best selling author explains how selling as a writer and creative entrepreneur is different.
---
If you're a writer who wants to write for magazines, be a bestselling author, or have any kind of readership for your work, you're in the creative industry, but you're also— like it or not— in sales.
Don't panic, however!
Artists sell differently. Artists SHOULD sell differently. And the kind of sales and marketing that works for artists is entirely different from the kind of sales and marketing that works for traditional businesses and even non-creative online businesses.
Yet, ask any business guru about selling and you're given the same strategies and formulas to sell your art that you're given to sell a car or a refrigerator.
It doesn't work.
I know because I've been selling books and products online (not to mention articles, essays, and features) for the last fifteen years. This year, as The International Freelancer grew and we turned into a "real business" with directors and contractors, I decided to start bringing some professional advice in.
This was a mistake because I am, at heart, an artist and everything I create and sell is a part of that calling. The shift in my mind from "artist" to "business" impacted my business, and not in a good way. It took me months to figure out that what I was doing before I decided to act like a "real" business was working precisely because I'd been selling like an artist, not a businessperson.
Here's what else I learned that artists need to remember when they sell go to sell anything, be that a book or a product.
1. Let your instinct be your guide
The price that feels right TO YOU is always the right price, no matter what anyone, including the market, says. And here is why: You will only ever sell effectively at a price that you feel connected to. As an artist, you will be required to sell your art, whether that is a course, a self-published novel, or a painting. We are not trained salespeople nor do we have any interest in becoming so. Which means that we're only ever going to feel comfortable selling things we believe in at the price we ourselves would have paid for it.
Ever seen authors apologize for the price of their books because their publishers set the price and they have no control over it? With The Finishers, my instinct went in a different direction from all the business advice. I took the business advice but then stopped showing up when it came time to sell.
If you resist promoting your product because you're not 100% behind it, that's a problem. Having a lower-priced product that you're happy to sell is any day better than a higher-priced product that you can't put your force behind.
2. Know what your readers want and give it to them, but honor yourself first
You will never write or create anything new and genre-bending if you consistently write for the market and for the readers, especially if you're dulling down your own true voice in the process.
Steve Jobs once said, "It's really hard to design products by focus groups. A lot of times, people don't know what they want until you show it to them." As a creator, this will become your mantra. Sure, you can sell articles, books, courses, and digital products based on customer research and what people want, but I now run a six-figure business and it all started with a course called 30 Days, 30 Queries, which no one would have "wanted." Indeed, before I launched it, experienced writers told me that no one wanted to send 30 queries in a month and that it wasn't even possible. Now it's one of the best-known, highest-recommend, and most-loved courses on querying online.
The Finishers has really taken off as a community and I consistently get feedback saying that it's helping people do things that they've never done before and stay committed to goals in ways they never have before, but I didn't create the community based on feedback from readers. I wanted to be part of a community of writers I adored, couldn't find something that worked for me, and so I created one.
I fulfilled my own vision first.
3. Believe passionately in what you're saying, doing, and offering
When you believe in something, the sales material pretty much writes itself. I don't have to "sell" you on The Finishers, any of my books, or my courses because I'm so excited about launching them and putting them on the market. To me, it seems more like coming online to tell a bunch of writers I really care about and want to succeed about things that I know and can teach them that will help them to do so too. To me, telling you about The Finishers doesn't seem like selling because I'm so excited to tell you all the cool stuff we're doing in there, such as creating an online co-working space and doing weekly Q&As and giving you most of my courses for free (I know!)
I want you to come and join us in our accountability and the behind-the-scenes conversations we're having about what agents want and how I'm working with my editor and what telling my story has REALLY been like in terms of dealing with family. I WANT to share this stuff with you because I know it will help you. Why would I NOT want to tell you about it?
When you care about what you publish and promote, you won't worry about being "too salesy." You will go the extra mile and push yourself and say things like, "You must buy this book" because you truly believe that the people you're talking to must buy this book. You're confident that it will help them and when you truly believe that, saying it won't be hard at all. Selling becomes natural and easy.
4. Provide value even when you're selling
Every sales message that you put out there— every single one— should have some value beyond just the sales message. If you look at the way I sell, you will see that every single time I sell, I also offer something of value. I write a blog post such as this one that gives you insight into why I'm selling or how I'm doing it or I will share with you the story behind the product or I will just give you some of my best advice and show you where to find more.
Because here's the thing: Am I interested in having you buy from me? Sure, of course I am. The products that I typically offer will help you create a fulfilling career and a fulfilling life. Why would I NOT want you to buy something that will show you how to create a writing career that's fulfilling, makes you money, and gives you freedom?
But am I interested in selling to you? Nope. I'm interesting in telling you stories, I'm interested in having you read my work, I'm interested in being the best writer I can be and having a wide readership for that work. I'm interested in sharing those things with you if you're resonating with them. So I give you those stories, my work, and some of my most personal writing and if you feel like you want more of that, I give you the option to buy it. Easy for me, easy for you. No sales "tactics" necessary.
The most important thing to remember here is to know who you're writing for. Don't dumb down your work for hundreds of thousands of people in the mass audience. Write for YOUR people, the unique subset of people who will resonate with what you do and believe in the same truths that you believe in. Write for yourself. Write what is true for you. Your tribe will find you. The people who resonate will stick around. The people who find meaning in your work will support you and continue to do so with whatever you create and publish because it is not your product that they're buying, but your vision.
Don't be a company, be a PERSON. Be an artist.
Most artists start acting corporate and what they consider to be "businesslike" when they realize they need to start selling. That is a big mistake.
To sell like an artist, first be an artist.
Delight your small audience. They will carry you and your work if you believe in it and allow them to share in it.
5. Always practice integrity in selling
You can always find someone ready to criticize your work and your prices. Just make sure that person isn't you. You can stand true in your products and in your pricing if you remain a person of your word and stay consistent in everything you believe in. Here's an example: I teach my students to charge what they're worth. I show them how to create the best, most authentic, most original work possible. I show them how to find stories no one is telling. And I show them how to get the best possible rate for that work. I encourage them not to undersell themselves.
So if I preach charging what you're worth and honoring your work and your gifts, how hypocritical and inauthentic would it be for me to not do the same?
How ludicrous would it be for me to give away for free things that I know will change your life? How inauthentic of me as a teacher to not show you the ways in which I can teach?
I never worry about what people think of my work or my pricing because I stand firmly by everything I create and what I charge.
And if ever that rare circumstance occurs where I feel I've made a mistake in charging either too much or too little, I fix it.
7. Your opinion is the only one that matters
Know your goals. What are you hoping to achieve with this project and what do you need to do in order to sell it in a way that helps you achieve your goals?
Be true to you. What is YOUR vision? What is YOUR priority? What is YOUR ideal in this situation?
The market may have something different to say but don't forget what I said at the beginning— you're an artist. Follow your gut, both when it comes to the creation of your work and when it comes to how you sell it, and you can't possibly go wrong.
With The Finishers, in the end, this is what it came down to. My business friends and coaches were interested in ensuring that I earned the most money possible from this venture.
That's not my priority, however. My priority was to create an amazing, kickass community, where writers come together to talk art and business and sales and productivity and where we could all hang out and help each other soar.
I'm already sharing behind-the-scenes details of working with an editor on my book, finding an agent, sending query letters, negotiating with New York Times editors, and lots more.
I think The Finishers will become one of the biggest, best, most supportive, and highest-paid communities of writers on the Internet— writers who create incredible works of art and get paid highly for them.
And so if you're looking for a community of writers who have your back, who will push you to do your best, hold you accountable when you procrastinate, and empathize when you fail, you can find no better place than The Finishers.
---
How to Pitch: Pitching guidelines for 200+ publications
We know that finding markets to pitch your story ideas, understanding what they're looking for, and making sure they pay an amount you're comfortable with can be the most time-consuming and frustrating part of the job. So we've tried to make it easier for you.
Here's a list of publications, organized by subject and with a note of their pay rates, each with a link to their guidelines.
Happy pitching!
---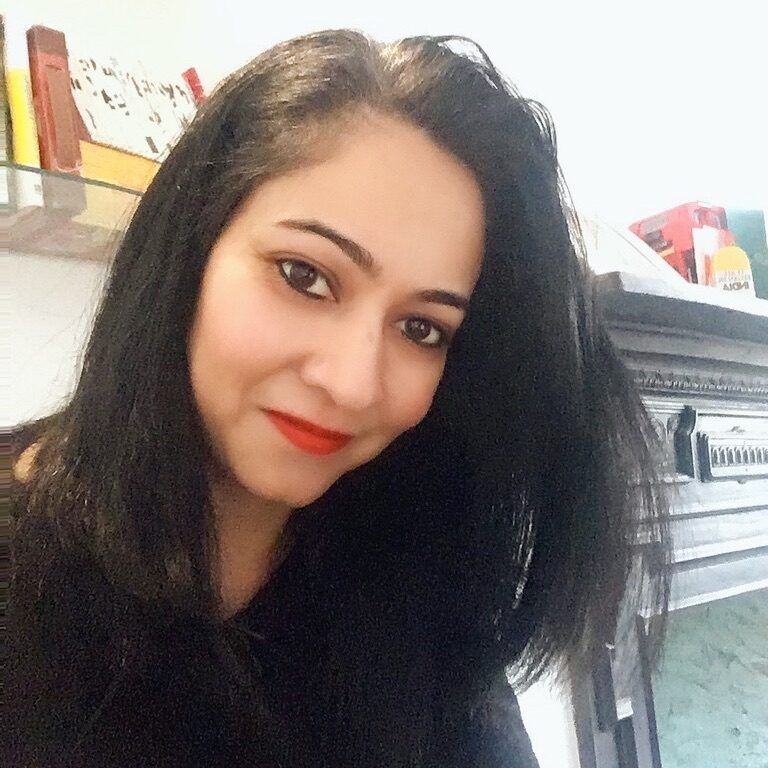 Natasha Khullar Relph
Publisher, The Wordling
Natasha Khullar Relph is an award-winning journalist and author with bylines in The New York Times, TIME CNN, BBC, ABC News, Ms. Marie Claire, Vogue, and more.
She is the publisher of The Wordling, a weekly business newsletter for journalists, authors, and content creators.
Natasha has mentored over 1,000 writers, helping them break into dream publications and build six-figure careers. She is the author of Shut Up and Write: The No-Nonsense, No B.S. Guide to Getting Words on the Page and several other books.
Sign up for The Wordling
Writing trends, advice, and industry news. Delivered with a cheeky twist to your Inbox weekly, for free.