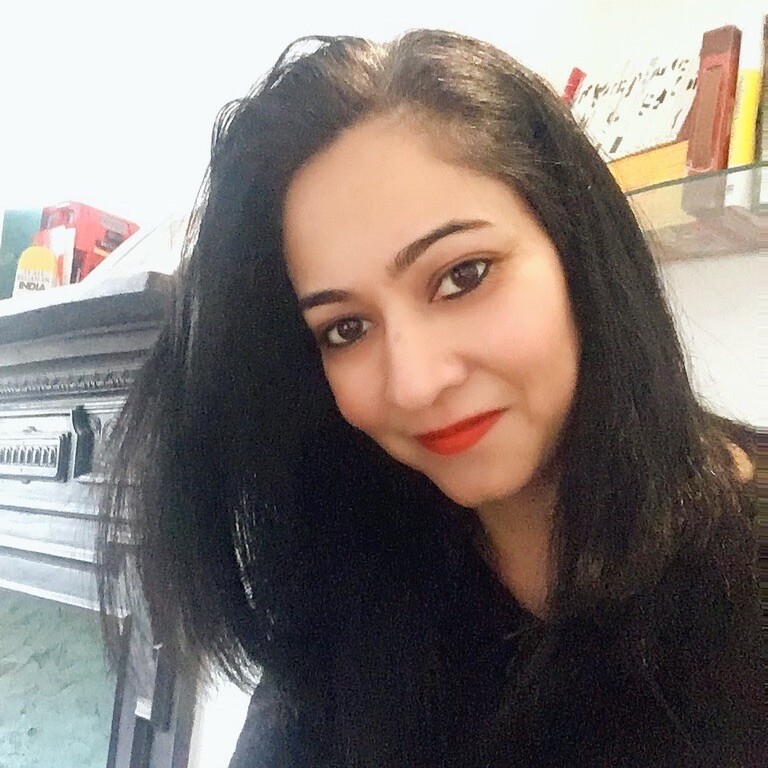 The only security I have is in my ability to create profitable assets. As that ability grows, my security grows.
---
I grew up in India in a family that saw both massive wealth and backbreaking poverty. In 1947 when the country was split into two, my grandparents, who lived on the "wrong side" of the border fled from their mansion in now-Pakistan with nothing but their kids and a couple of bags on their backs and built a life from scratch in one of the poorest parts of Delhi.
My grandparents had the entrepreneurial spirit in them, or perhaps it was just desperation. My grandfather opened up a small shop that sold grocery items and snacks, and later, other household items. My grandmother became a seamstress, sewing frocks and trousers for the neighborhood children.
She socked away every extra Rupee she had and tied it up in a handkerchief. She believed in saving.
My father, having grown up around this uncertainty, wanted security and predictability for his family. He got a steady government job, married my mother, who also had a steady government job, and together they put away more than half their income each month. Unlike my grandmother, however, they didn't save it.
My father bought stocks. He believes in investing.
My husband and I are lazy investors. We tried buying stocks and then we got addicted and it was too much adrenaline and we were just like look at this stock and that stock and when the hell will we get paid this month so we can go out and buy more stocks? We were messaging each other all day long with glee about what we'd bought. That was fun for a while (and extremely profitable), but hardly sustainable. I wanted to spend my days writing, not watching the business news. Now we have money automatically going to index funds each month. We also have our lives (and sanity) back.
Our conversations over the course of our marriage have veered more towards the business side of things. After several hits and misses, currently my husband works a full-time job that gets our bills paid and I'm writing books and building a business.
My goal is to build assets that will guarantee a future income. I believe in earning.
There are many in the baby boomer generation who like to accuse us millennials of not being smart with money because we don't follow the rules they did. While this is true to some extent, it is just as true that the world has changed so dramatically that the old rules don't work anymore. Further, personal situations and education levels change with generations too, so while there is wisdom to be found in the old, there are lessons to be learned from the new as well.
My grandmother had no option but to literally sock away her money because she could neither read nor write and did not want to depend on others for her money needs. My father worked at the same place all his life. While he had job security and a pension, he didn't have the opportunity to make extra cash with a side business because his days were full-on and dedicated to his work and his family. He knew what his income was, and he knew he had to live on it.
I have had two full-time jobs in my whole life. The first was at the very beginning of my career. It was extremely low-paying and lasted eight months. The second, a $92,000 work-from-home job, lasted three weeks. I cannot even put up with a highly paid work-from-home job. That should tell you all you need to know about my personality.
Unlike my parents, my husband and I don't have job security. The only security we have is in our ability to create profitable assets. As that ability grows, our security grows.
All this makes me think it's time for a financial rules update, especially since every personal finance website and blog out there assumes that you have a job or some sort of regular income. Grandma based her financial advice on the fact that you held a 9-5 job and intended to keep it. As a freelancer, you clearly don't want that option.
So here's what I suggest you should do with your finances instead.
Grandma says: Learn to live on one income so one person can stay home
We say: Learn to live on one income so you can save/invest the other
When my brother and I were growing up, both my parents worked. They lived on one person's income and put the entirety of the other's into investments. They earned roughly the same, which means they put aside 50% (sometimes more) of the joint household income. Because of this, we lived very frugally, even though both my parents worked. It was only later when I started seeing how other people lived and worked that I realized that not everyone saves in this manner and how exceptionally smart my parents were to do so.
When we are able, my husband and I now do the same. Since his is the regular income, we live on it. Since mine is the irregular income, we put it towards our future (or, as the case has sometimes been, paying off the mistakes of our past).
As a freelancer, your income is likely different from month to month. You routinely have big hits and misses on a month-to-month basis. If you have a partner who works, you can use this to your advantage by relying on their income while using the entirety of yours to save quickly. This might, of course, require a massive downgrade in lifestyle temporarily, but it can provide that security that freelancers often don't have and need. Over two years ago, my husband and I moved out of a house and city we adored (London) to a town and home that we don't. But our rent was cut in half and this allowed me to take risks with the business that I wouldn't otherwise have been able to.
Grandma says: You can't afford to take that course/coaching
We say: You can't afford not to
Look, I'll give it to you straight: You can't save or invest if you don't make enough money, no matter how much you engage in penny pinching. Especially as a freelancer with a fluctuating income, your life is full of stress. Cutting out that daily cup of coffee might not be very practical—sometimes it's the only thing that keeps you sane.
Especially in the first three years of your freelancing business (and you are treating it like a business, yes?), forget about saving pennies and focus instead on maximizing your earnings.
Here's the key, though: Don't just take random courses that you like the look of. Focus on getting specific skills that will help you increase your income.
Let me give you an example. When I first set up The International Freelancer in 2014, the online business world had changed. I had owned a successful online business back in 2002, which I then shut down in 2006. In the eight years in between, I hadn't really stayed current with it all. I had learned everything the hard way the first time, and I wasn't about to do it again. So I took specific courses that would help me focus on list building, blogging, and social media and learned everything I could. That first year? We did over $35,000 in revenue.
That's not my only example either. A couple of years ago, as the rates for journalism started tanking, taking my income along with them, I invested time and money in learning everything I could about content marketing and the opportunities for freelancers in that space. Within a year, I was averaging $400 an hour on content marketing assignments. (Read this 10-part series to see if it's for you.) Two years ago, I was offered the almost six-figure work-from-home job I mentioned above. It was for content marketing. (It didn't last, obviously. Writing and building businesses is far more fun.)
I have paid $500 an hour for business coaching, leaving me with no money to buy socks or get a haircut. But that's okay, because I understand and truly believe that you can't make money unless you have marketable skills and are steadily growing them. You can write all the stories you want, but you will not make money unless you also learn how to sell them. Fact. The only way to do that is to invest in results-based education in the form of courses, workshops, and personal coaching.
I can worry about expensive haircuts later. Right now, my focus is on increasing my earning power. As should yours.
Grandma says: Get things free or cheaply when you can
We say: Pay for quality
Let me be clear: I'm not saying you should go into debt so you can buy more expensive crap that you don't need. I'm saying that when you hire a coach, don't just hire someone based on price, hire someone who will get you results. When you buy technology, don't just buy something that will see you through the next year, but something that is durable and that will create efficiency in your life and business.
Pay the people you hire well, above market rate when you can. Yes, you can get a virtual assistant for $5 an hour, but that will not be someone who is a part of your team, who you can trust to hold down the fort while you're away tackling something else. Even if you're just hiring fixers for your international assignments, translators, or transcribers, paying them well ensures quality and a respect for their work, as well as reliability for the next time around. Plus, I believe in treating people well.
The first business hire I made was a financial planner. I went into debt the first week of my business to pay him, and within the first month, he had saved me three times as much money as I paid him.
If quality saves you time or gets you to your goals faster, then that's what you must pay for. Because you're going to pay anyway, in time if not money. So be smart about it upfront. What you spend on your business can come back to you in multiples if you're smart and strategic about it.
Grandma says: Build your pension
We say: Build your assets
When grandma was giving advice, the average lifespan of a human being was less than 50 years. Now people are living to 100 and beyond. Your pension and retirement savings simply won't be enough. If you retire at 60, that's 20, 30, or 40 years that you need to survive on what you've saved. Is your pension enough?
There are several ways to build assets (rental property, etc), but we're talking about freelancing and business, so let's focus on intellectual assets like books, courses, and websites instead. We live in an incredible time. You can publish a book online and maybe it doesn't make money for the first two or three years, but then you write ten more and readers start discovering your work and buying your backlist. Or you hit a big bestseller list and new readers find your work—the new book and the old ones.
The freelancing model of writing once, get paid once (or a few times if you're smart and selling reprints) is a good, but outdated. If you approach your freelancing like a business and keep the rights to your work, there is no reason you couldn't put together collections of articles and package them as e-books or create audio/video presentations from them.
And that is a better model. Build assets. Do the work once and reap the benefits for a long time, perhaps forever.
Definitely put money in your pension. I'm not saying not to do that. Go ahead and buy a home. Or three. Definitely invest in stocks. But don't let that be your only strategy. Add intellectual assets to your list, too.
Grandma says: You need to feel the money in your hands
We say: Automate that shit
I don't know about you, but I have about half a dozen books that are lying incomplete that I needed to finish writing yesterday. I have a business to build. I have 291 unread emails in my Inbox right this very minute and I only cleared my Inbox six hours ago. I have a beautiful little boy who needs my undivided attention. And my mother says I don't call enough.
So sure, I could spend the eight minutes of free time I have in a day to sort all my money into envelopes or, you know, I could automate it so that the money goes where it's supposed to the moment it hits my bank account.
You really don't want to overthink this. Create a plan and follow it. Write something like this: "Every time I get paid, X% goes to pensions, X% goes to donations, X% goes to savings for annual holiday, and the rest goes into expenses for the month." And then every time you get paid, follow your own plan. That's it. Make a plan and either set up your bank account so that it's followed automatically or just do it yourself without any thought.
The less you obsess about where everything goes, the more likely it is to go in the right places.
Grandma says: Give when you're wealthy
We say: Give before you're wealthy
I think it's fair to say that most of us (the readers of this site, anyway) believe in generosity, in giving back, and in extending a hand. But most of us believe—sometimes for very good reasons—that we need to wait until we're wealthy to give back.
I do not believe this.
Here's why. There are only two ways to look at money, either with a scarcity mindset (There's not enough/I don't have enough/etc.) or with an abundance mindset (There's a lot more where that came from).
If you want to have success in business, with money, or really with anything in life, believing there is more out there is almost the very basic first step. If you don't believe you can have it, you won't have it. And to believe you can have it, you have to believe that it's out there and available to you. This applies to money, it applies to love, it applies to success, happiness, everything really.
In my view, generosity is almost a natural progression from that belief because if you believe that there is enough out there for the taking, that there's more where that came from, then you won't need to hold on so strongly to what you already have. Letting go of it is not difficult because there is more where that came from, even if you don't have it yet.
I was always taught generosity, that I should give when I have enough. But what is "enough"? There is no such thing. It is human nature to want more. And that is a good thing. I believe in ambition, in betterment, in aspiring to make more of ourselves. But I also believe in starting where we are, and spreading our fortune around no matter which rung of the ladder we're on.
Grandma says: Money can't buy happiness
We say: It sure can
Not if you define happiness as pricey handbags and shoes, mind you. But money can buy you freedom from the rat race, it can buy you peace of mind, and that to me, is happiness. To know that I can make a living from anywhere in the world with a laptop and an Internet connection gives me a sense of security that people in nine-to-five jobs don't have. To know that I'm building something that allows other people to create that freedom in their own lives gives me happiness.
I live in the UK. To be able to visit my family in India, that is happiness. To be able to afford a great education for my son, that is happiness. To be able to invest more money in my business, to me, is happiness.
In the end, there's only thing you really need to remember: Money is just a tool. There's no need to put it on an altar and worship it. But don't make it out to be evil, either.
Create your own benchmarks for what money can do for you, and then create assets that will help you get to them.
---
Break into Top Publications: 5 Case Studies
How one writer broke into The New York Times and TIME, became a contributing editor at ELLE, and made more than $10,000 from a single story.
Join the hundreds of writers who've used these case studies to break into dream publications.
---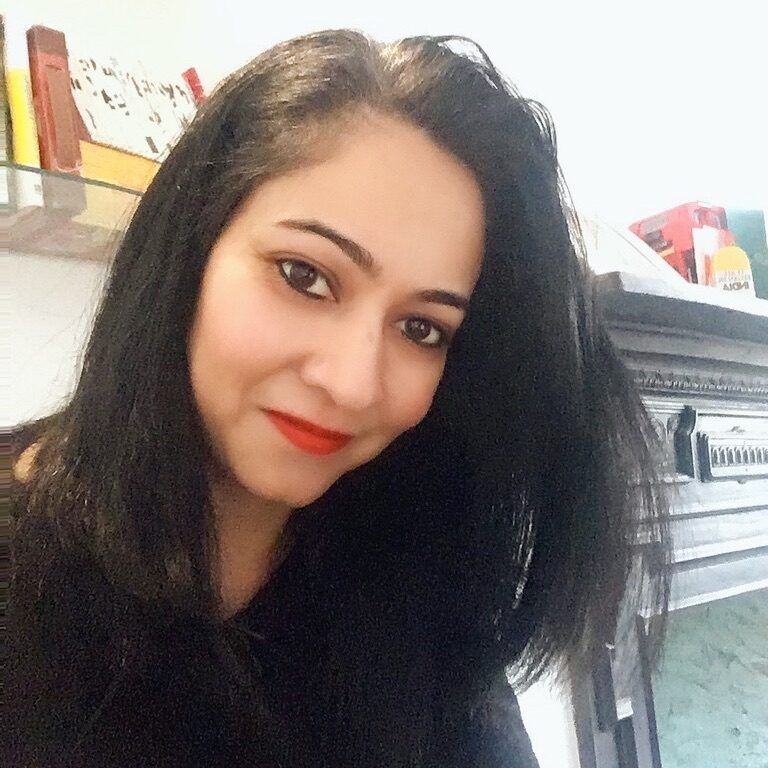 Natasha Khullar Relph
Founder and Editor, The Wordling
Natasha Khullar Relph is an award-winning journalist and author with bylines in The New York Times, TIME CNN, BBC, ABC News, Ms. Marie Claire, Vogue, and more. She is the founder of The Wordling, a weekly business newsletter for journalists, authors, and content creators. Natasha has mentored over 1,000 writers, helping them break into dream publications and build six-figure careers. She is the author of Shut Up and Write: The No-Nonsense, No B.S. Guide to Getting Words on the Page and several other books.
Sign up for The Wordling
Writing trends, advice, and industry news. Delivered with a cheeky twist to your Inbox weekly, for free.