From the Editor's Desk: The biggest failure in the room
On The Wordling: How to write a novel in a month
News & Views: Why are publishers associations withdrawing from FBF?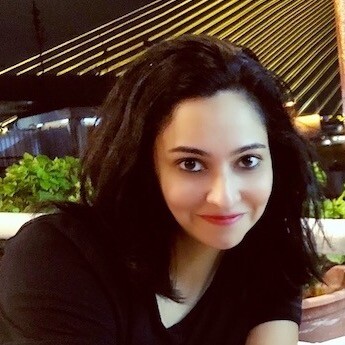 Hey writer friends,
Something you may not know about me, something I did not know about myself, is I often feel like I don't pick books to read; they pick me. If I'm reading a book, regardless of whether it's fiction or nonfiction, I'm convinced there's something between those pages that I need to hear or know.
We have an excellent library here in Brighton with the best book selection I've ever seen, and with such an abundance of choices, my very sophisticated method of picking books every few weeks is to see which ones jump out at me. I'm frequently surprised by what I bring home.
Mentor to Millions by Kevin Harrington and Mark Timm was one such surprise.
Harrington is an American entrepreneur widely known as the inventor of the infomercial and also an investor on Shark Tank. He's taken 21 products to more than $100 million in sales.
But here's the part in the book that caught my attention: he's launched more than 500.
In the book, Harrington tells a room full of students, "I'd be willing to bet that I have failed more times than everyone in this entire room. That for all the success we've been talking about and celebrating here, not only have I failed more than all of you here, I'd be willing to go on record and say I've failed more times than anyone you've ever met."
He launched 500 products. 21 were noteworthy. 479 were not.
It took me a minute to let that truly sink in. And, you know, it's not that different in any creative venture, be it freelance writing or publishing books. It's just that, in the writing industry, we're not always so willing to share the failures.
I know this. I talk to writers all day long. And I can tell you for certain that behind every published book are stories of unfinished works, finished works that couldn't land an agent, agented works that didn't sell, contracts that were cancelled, books that were published but had no marketing support, books that didn't do well and led to the author being dumped by their publisher, books that became bestsellers only to have the agent or publisher not believe in the author's next one. Self-published authors experience similar highs and lows.
That's the nature of creativity. It's also the nature of business. And we're in both, so we're doubly screwed. Just kidding. 😉
But through all of it, there is one thing in our control. The thing we most wanted to do when we chose this as a career: Write.
So, write. Write more. Create more. Produce more work.
Fail, and often. Aspire, in fact, to be the biggest failure in the room.
Just like Kevin Harrington.
Enjoy the issue!


Natasha Khullar Relph
Editor, The Wordling
WHAT'S INSIDE WORDLING PLUS?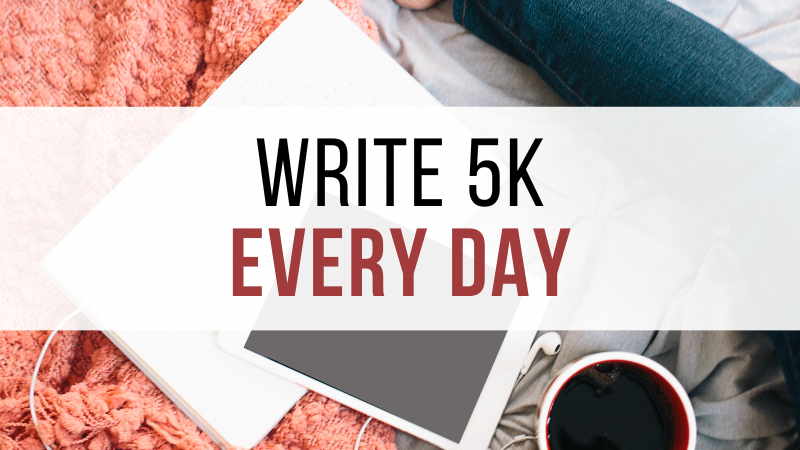 I've put everything I know about writing faster into an 8-video training bundle.
It's called 5K Every Day and includes strategies, templates, and worksheets you can use to, you guessed it, write 5,000 words a day.
And you can get it either as a standalone bundle or as part of The Wordling PLUS membership.
By the way, even if you don't plan to buy it, you should hit that link because I've written that page to give you a mindset shift and an a-ha regardless of whether you buy. I talk about:
Why it's not your fault that you're stuck on that book or writing project
How self-trust is the key to writing quickly
The psychological shift you need to make to start writing faster
NEWS & VIEWS:
Conflict at the Frankfurt Book Fair
It's the 75th anniversary of the Frankfurt Book Fair and celebrations would have been underway. Then the conflict between Israel and Hamas broke out and an award ceremony to honor a novel by Palestinian author Adania Shibli was canceled.
In a statement, Juergen Boos, Director of Frankfurter Buchmesse said they stood "with complete solidarity on the side of Israel," and that they "want to make Jewish and Israeli voices especially visible at the book fair."
As a result, several publishing associations pulled out of the fair, including the United Arab Emirates' Sharjah Book Authority, the Emirates Publishers Association and the Arab Publishers' Association in Egypt. Publishers Weekly reports, "Since the weekend, both Indonesia and Malaysia have also pulled out of the fair, as have several Arab, Egyptian, and Muslim speakers and authors."
Over 1,300 authors, editors, translators, and publishing personalities, including Abdulrazak Gurnah, Ian McEwan, Mazaa Mengiste, Colm Toibin, and Olga Tokarczuk, have signed an open letter decrying the cancellation of the award ceremony. Jacques Testard, head of Shibli's U.K. publisher, Fitzcarraldo Editions, wrote: "One of the purposes of literature is to encourage understanding and dialogue between cultures. At a time of such horrific violence and heartbreak, the world's biggest book fair has a duty to champion literary voices from Palestine and Israel."
ALSO SEE
The Society of Authors in the UK has expressed concern about Spotify's foray into audiobooks saying it's likely to have a "devastating impact" on author incomes.
New York Comic Con just wrapped up and the event may have surpassed last year's attendance of 200,000. "The prevalence of manga and anime-inspired costumes amongst cosplayers made clear just how much younger fans are riding the manga wave."
And Barnes & Noble stores are getting a redesign and consistency isn't high on the priority list.
GLOBAL REPORT
Some resources if you're covering the Israel-Gaza conflict or working with journalists who are:
QUOTE OF THE WEEK
"I am irritated by my own writing. I am like a violinist whose ear is true, but whose fingers refuse to reproduce precisely the sound he hears within."
– Gustave Flaubert
📣 HAVE YOUR SAY!
That's all for this week! What did you think of today's newsletter? Reply to this email and let me know what you'd like to see more of. 

And a big thank you to all 13 readers who responded last week. I love you all.