FROM THE EDITOR'S DESK
Hiya writer friends!
Exactly two weeks ago, on a Thursday morning, I received a call from the CS Monitor asking me to be their UK correspondent. I accepted. Two hours later, the Prime Minister resigned. Which is to say, my Diwali holiday was less of a break and more of a juggling act. I juggled well. (I think.)
The CSM is a great gig—I remain fully freelance, but I now have regular space in the publication for my UK reporting. I've long said that the way I understand an issue or a country—including my own—is by writing about it. Now I get to report on my adopted homeland, while still having the time and freedom to chase other stories and write the next novel.
This is also just good business. For years, I've been teaching and preaching the importance of regular clients who can assure you a base income while you chase more risky or personal work. I've spent the last few months solidifying the base client relationships that will keep my home heated this winter, and now I feel ready to push towards other interests, such as finishing a novel for NaNoWriMo or finding more untold stories.
Speaking of NaNoWriMo, I think it's time I got my novel done. I'm not sure what my month will look like—I have six commissioned assignments already and I'm feeling more social than I have in years, but I suppose that's what makes this such an interesting challenge.
Win or lose, I'll have had a lot of fun.
It's not just the motto I've adopted for NaNoWriMo, but for life.
Enjoy the issue! 
Natasha Khullar Relph
Editor, The Wordling
Recent Bylines:
THE WORDLING RESOURCE
AUDIO TRAINING: Success Habits of Prolific Authors
The illusion is that writers who're productive and prolific sit down at their desks at 9 in the morning and don't move their ass out the chair until 5 pm. I mean, that's the only way someone can write and publish regularly, right?
Not really.
Let's break down what it actually takes to be prolific, and how easily you can get there, too.
ROMANTASY AT THE BOOK FAIR
The Frankfurt Book Fair, one of the biggest events in publishing, took place in October, with a total of 180,000 attendees. Here are some highlights: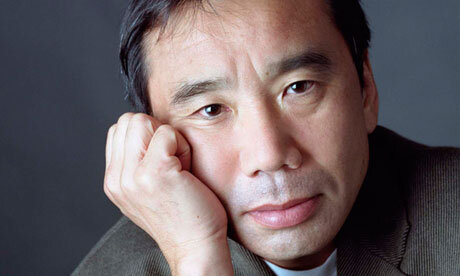 Over the last forty years, Murakami's work has been published in more than 50 languages and sold millions of copies. He is the only author in translation who can pack midnight release parties and continues to remain a favorite to win the Nobel Prize for Literature. Murakami was named of the 100 most influential people of 2015 by TIME magazine, and is unarguably the most well-known author from Japan.
In this profile, we uncover the risks, the discipline, and the focus that led Murakami to becoming the author we know him to be today. 
WRITERS WANTED
We now have a total of 199 markets on our How to Pitch page, including writer's guidelines for Wired, National Geographic, The New York Times, AARP, Financial Times, Writer's Digest, and more.
WORDLING INSIGHT
Do it.
Do it again.
Keep doing it until it works.
That's it. That's the secret. That's all you ever need to do to achieve any goal or dream in your life.
GLOBAL REPORT
NIGERIA: "Nigeria's film industry, Nollywood, is the world's second biggest, churning out roughly 50 movies in English and Indigenous Nigerian languages every week. Already an outsized contributor to African cinema, it has the potential to create over 20 million jobs and contribute US$20 billion to the continent's combined gross domestic product, according to a U.N. report. Media outlets that cover the industry fill a critical need, helping audiences understand the industry while facilitating important conversations around its growth and development."
INDIA: Pulitzer Prize-winning Kashmiri photojournalist Sanna Irshad Mattoo said Indian immigration authorities prevented her from flying to the United States to receive the award even though she had a valid visa and ticket. Mattoo was working on assignment for Reuters, which won the 2022 Pulitzer Prize for Feature Photography for coverage of the COVID-19 crisis in India.
TURKEY: "As Syrian refugees have become a major topic for Turkish media, several events have also shaken press freedom in the country. While local and foreign journalists have attempted to fill gaps in the coverage of Syrian refugees in Turkey, displaced communities on the ground continue to suffer from a domestic news cycle that is at best patronizing, and at worst overtly racist towards refugees."
QUOTE OF THE WEEK
"Find your best time of the day for writing and write. Don't let anything else interfere. Afterwards it won't matter to you that the kitchen is a mess."
– Esther Freud
SHARE THE WORDLING
The Wordlings are NaNoWriMo-ing with the best of them. Share The Wordling with a friend who's taking on the 50k challenge this year.
or
Support The Wordling with a tip.