Good morning, writer friends.
I've decided that this is going to be my summer of reading actual, physical books. I've got a Kindle that I love and I read in between work breaks on my computer, but I miss lying in bed with a book. I tend to blame it on a busy schedule, but that's an excuse and I know it.
So I've picked up my second hardback this month—Richard Osman's The Thursday Murder Club—and plan to spend my evenings with it.
What are you reading right now? I'd love to know.
Enjoy the issue!
NEWS & VIEWS
Not kidding about nonfiction
This week, Rebel Girls announced that they've raised $13 million to build "an immersive online/offline experience designed to inspire a generation of confident girls to shepherd in a more gender equal world." If you're unfamiliar with the Rebel Girls brand, it started out as a crowdsourced book about 100 famous women that quickly hit a million dollars in funding on Kickstarter and became a literary sensation.
Given their success, it might be easy to believe that kids love nonfiction, and you'd be right. In publishing and among adults who choose books for kids, though, you'd be a minority.
"Nonfiction for kids has an image problem—at home, at school, and in the media," author Melissa Stewart, who has written more than 200 science books for children, writes for Publishers Weekly. "Despite a robust body of research showing that many children prefer nonfiction, and many more enjoy fiction and nonfiction equally, most adults mistakenly believe children prefer made-up stories." Publishers Weekly previously reported on a three-year study published in Teacher Librarian, in which school librarian Ray Doiron found that when students were given a choice of which books to check out, more than 40% opted for nonfiction, while 25% preferred fiction or narrative nonfiction.
"Most people in the children's literature community—editors, agents, literacy educators, school librarians, book reviewers, award committee members—seem to be 'narrative thinkers' who are naturally drawn to stories and storytelling," Stewart writes. "For narrative thinkers, nonfiction, especially expository nonfiction, is like broccoli. But for info-kids, who want nothing more than to understand the world and how it works, these books are like chocolate cake."
The takeaway? Don't underestimate the nonfiction market for kids. The info-kids eagerly await your next book.
SEE ALSO:
Get thee to a writing residency: " Every program is different, aesthetic judgements are inherently subjective (and often implicitly biased…), and there will always be more writers looking for time and space than there are residency slots available. But! There are a few things you can do to make sure your application has the best possible chance of getting you that welcome letter," says Maria Robinson.
My journey from journalist to novelist: "Author Mary Ford shares how she made the transition from a life-long journalist, including nearly 30 years as the editor of community newspapers, to debut novelist.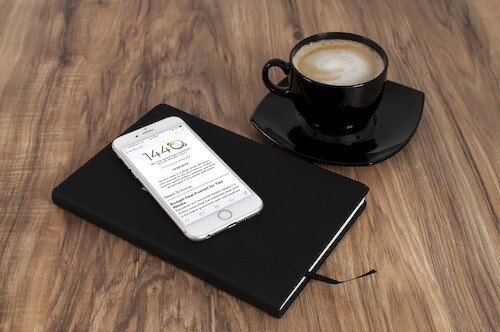 1440: News without the BS. If you wish all news could be as no-nonsense as this, you'll want to check out a nifty little newsletter called 1440. It's a daily digest of all the most important info in culture, science, sports, politics, business, and everything in between—and it's the fastest way to an informed and impartial point-of-view. The folks at 1440 scour over 100 sources every morning so you don't have to. You'll save time and start your day smarter. Check out 1440 now.
WORDLING INSIGHT
Every time you start a new project, ask yourself two questions:
1. What am I getting out of this as an artist?
2. What am I getting out of this as a businessperson?
If you answer those two questions, and answer them each time for every project, you'll find your satisfaction with your work soaring.
And your income, too.
GLOBAL REPORT
UKRAINE: "The Kyiv Lesia Ukrainka Public Library launched a specialized project called "Books Following You", which aims to deliver books to children and adolescents who have fled as a result of Russia's war in Ukraine."
SWEDEN: "Sweden's BookBeat audiobook streaming service has added an additional 40,000 English titles from RB Media, including titles from authors such as Pierce Brown, Diana Gabaldon, and Danielle Steel. BookBeat is a division of Bonnier and now counts some 600,000 subscribers, primarily in Sweden, Finland and Germany, though the service is available in 28 markets throughout Europe."
INDIA: "As someone who grew up in India in the early 2000s, after the once-colonized country had opened itself to the global economy, one thing was clear to me. Aspiration and English were synonymous. Both were essential."
SHARE THE WORDLING
It's hot, hot, hot, and The Wordlings are enjoying the ice lollies but dreading the climate implications. Share The Wordling if you're feeling hot and bothered, too.
or
Support us by enabling our reading habit.