Hi again, writer friends. A novel is pushing its way up my consciousness once more. I already have two finished novels, a first draft of another novel that needs massive rewrites, a novel that's been outlined, and now, well, this.
I've been working stupid amounts lately, so I don't know how I feel about tackling another mammoth project on top of it all. Not that I'm ever asked. The novels just show up, expect that I write them, and then either work or don't.
I guess we'll have to see how persistent this one turns out to be.
Enjoy the issue!
Natasha Khullar Relph
NEWS & VIEWS
Help yourself
In a somewhat predictable trend, the self-help genre is not only continuing to remain popular, but growing like never before. "Publishers are hoping readers will turn to books to help offset the anxieties of modern life – from the soaring cost of living to the climate crisis," the Guardian writes in their round-up of the top publishing trends we're likely to see in the coming year.
The self-help trend was going strong well before the pandemic as readers' interest in improving their physical, mental, and emotional health has steadily grown, Dennis Pierce writes in Library Journal. Margo Beren, sales manager for New Harbinger Publication, says, "There is a lot less stigma today about mental health issues, as celebrities have been candid about their struggles. That has led more people to seek help for their own challenges."
The Moscow Times reported that Russian readers are increasingly buying self-help and psychology books in the wake of their country's invasion of Ukraine. Self-help and psychology titles saw a 12% increase in purchases, according to publishing house Eksmo, including "Be Kind to Yourself" by Olga Primachenko and "Yes to Life: In Spite of Everything" by Holocaust survivor Victor Frankl.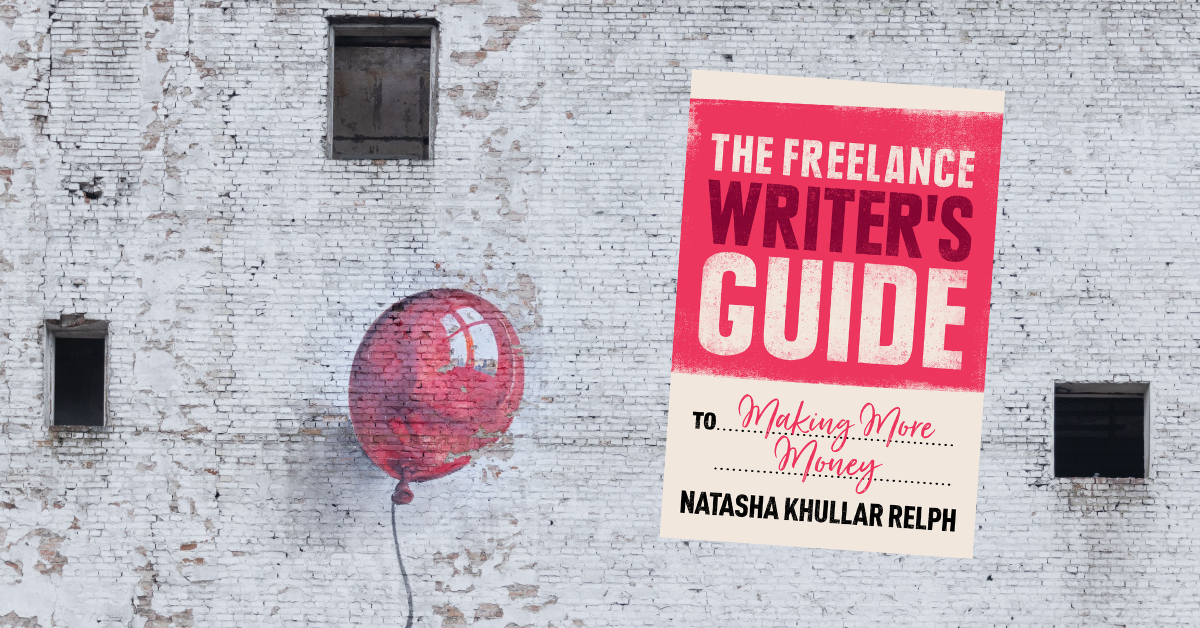 "The rapper Jay-Z famously said, "I'm not a businessman, I'm a business…man." As a longtime freelance writer, Natasha Khullar Relph is a business unto herself, and in her latest book, The Freelance Writer's Guide to Making More Money, she encourages aspiring freelancers to treat themselves like a business.
"The book is not a tutorial on how to write well; Relph assumes the reader already knows how to do that. Instead she focuses on the necessary steps for turning a greater profit – from knowing how much to charge (and when to raise your rates), to broadening your writing horizons, to proper marketing, and much more. Relph mines the triumphs and defeats of her own career to aid the reader in turning a freelance writing venture into a money-maker.
"As a beginning freelance writer, I found this book incredibly helpful. The Freelance Writer's Guide to Making More Money is a must-have for the writer who wants to take [their] career to the next level.
– O'dell Isaac, Amazon reviewer
WORDLING INSIGHT
At the beginning of your career, you will do everything. The emails, the accounting, the website code, the images, absolutely everything. But as you grow, both as a writer and in your income, there is one essential question you must ask of yourself:
Am I excited by this or does it drain me?
If you're excited by what you're doing, keep doing it, do more of it, ensure that you're doing as much of it as you possibly can.
If you're drained by it, outsource it, delegate it, and get it off your list.
Do what you love. And as you can afford to, pay people to do the rest.
GLOBAL REPORT
MEXICO: In 2021, Mexico was the second-deadliest country in the world for journalists, after India. In 2022, it has taken the number one spot. According to the CJR, in the past thirty years, only three journalists' murders have resulted in convictions: Miroslava Breach, Javier Valdez, and Maximo Rodríguez, all in 2017.
LIBYA: Mohammed Alnaas, from Libya, has become the youngest writer to win the International Prize for Arabic Fiction. Winners of the prize get funding for an English translation as well as USD 50,000 in prize money.
QUOTE OF THE DAY
"I am not at all in a humor for writing; I must write on until I am."
— Jane Austen
SHARE THE WORDLING
The Wordlings were feeling frazzled by our to-do list, so we threw it out altogether. Pretty sure we'll regret this in two days when we realize there's something important we've forgotten. Commiserate with us and share The Wordling with a writer friend who's had it with their to-do list as well.
or
Support us by buying us a coffee.