There are some weeks where you feel like all you're doing is writing, typing, answering emails, and getting shit done, and still have crossed basically nothing off the to-do list. This week felt a bit like that. TGIF, hey?
Enjoy the issue!
Natasha Khullar Relph
NEWS & VIEWS
Bye, Fabio!
The romance genre, already a billion dollar industry and second only to crime fiction in volume of book sales, is seeing an even bigger boom. Sales of romance novels have soared by 49% since the pandemic as more people turned to escapism, predictability, and happy endings.
But romance has changed. The books, the readership, and the marketing.
The New York Times reports that in the US, around 850,000 LGBTQ romance books sold at traditional retail outlets in 2021—a 740 percent increase over a five-year period, and more than double the number sold in 2020. This is, of course, not including self-published romance authors and small independent publishers, who have spearheaded this change and created space for these stories to be told.
Diverse books are largely becoming popular due to online social media communities on Instagram, YouTube, and TikTok (known as Bookstagram, BookTube, and BookTok). Not only do these communities bring together people with similar passions, Aamna Mohdin writes in The Guardian, they also have huge marketing power. "The phenomenon is being felt acutely in romance novels, particularly those with diverse characters and storylines, which have previously struggled to break through via traditional publishing routes."
The reader demographics are changing, too. More young people are reading romance (thank you, BookTok). More straight women are picking up queer romance. And perhaps most surprisingly, a lot more men are turning to the genre.
And the covers? Out with Fabio, in with illustrations. Today's romance novel covers are created not only to stand out in online and offline bookshops, but on Instagram. "I think the packaging is helping people who normally wouldn't pick up a romance novel pick one up," writer Maureen Lee Lenker told Refinery29. "People want to be seen a certain way. We're careful of how we are perceived. What we read is part of that."
SEE ALSO:
Fabio in numbers: Did you know that Fabio is not just shorthand for the shirtless man on the cover of romance novels, who had long flowing locks and a hairless chest, but an actual person? Fabio Lanzoni was a model who posed for—it is believed—465 covers and was paid $3,000 per hour at the height of his popularity.
For non-native English speaking journalists: If English is your second, third, or fourth language (go you!) and you want to write for English language media, but aren't completely confident in the language, here are some tools to get you started.
WRITERS WANTED
Some novel opportunities:
Representing Romance: This scheme aims to develop and mentor romance writers from underrepresented backgrounds and open doors into the publishing industry. The scheme is open to writers underrepresented in mainstream publishing including writers of colour, disabled writers, LGBTQ+ writers and working class writers. (Application deadline: July 11)
Reese's Book Club LitUp Fellowship: Powered by The Readership, LitUp will provide five emerging writers with an all-expenses-paid retreat, a three-month mentorship with a published author, and marketing support from Reese's Book Club. (Application deadline: May 31)
ANGELA GILES KLOCKE
ON WRITING ABOUT TRAUMA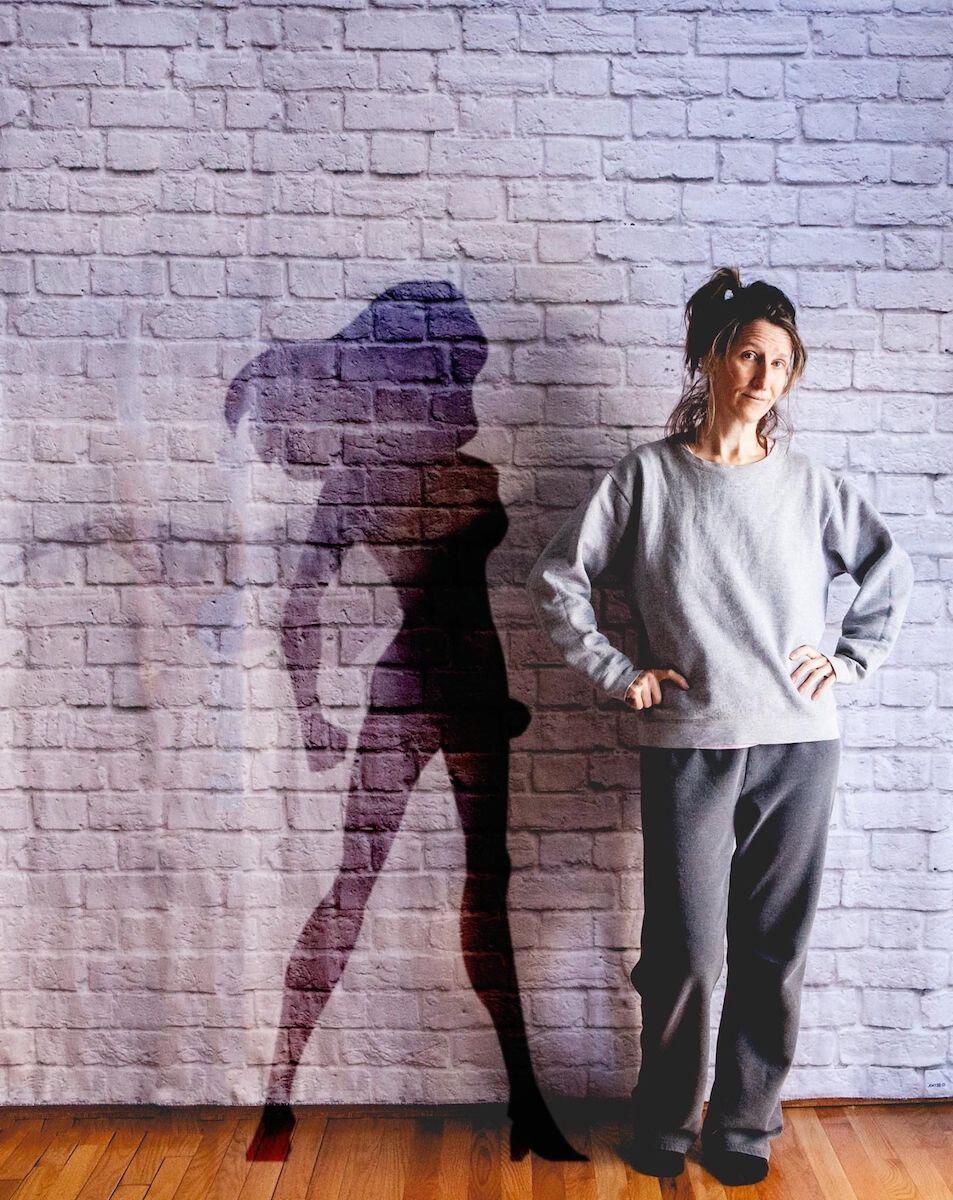 An excerpt:
You use the word sabotage, and that's how I've seen it as well. I get to a certain level of readership and I'll burn it to the ground. Got to a certain level with journalism, burned it to the ground. New business, sure! Daily newsletter, why not? And then, as soon as I start seeing success, burn them to the ground. So my question is, how have you experienced that? And what do you do about it?
Yeah, you just described it to a T. I noticed that we've had that in common because I've watched you do those things. And sometimes it's just a pivot, right? Like, okay, that's not working. But sometimes you're at the top of your game and you're like, I don't think so.
Let's just stop before I get to where I want.
You're hitting that right on the head. I've had that conversation because what I'm currently working through is that I don't have any reason to do that other than the old programming. In my relationships, I'm solid. I've been remarried for almost 24 years and I'm solid with my kids. I'm solid with my family. With my friendships, I'm loyal. I'm there.
But the one person I'm not loyal to is me and my career.
It's heartbreaking to see. I was here and then I cut myself off. And then I was there and cutting myself off.
Trans in Exile: My Journey from Tibetan Monk to Trans Woman
by Tenzin Mariko with Natasha Khullar Relph
We're crowdfunding the book that will tell the story of the first Tibetan Buddhist monk in history to have publicly come out as a trans woman.
Check out the various pledge levels and how you can be a part of this project.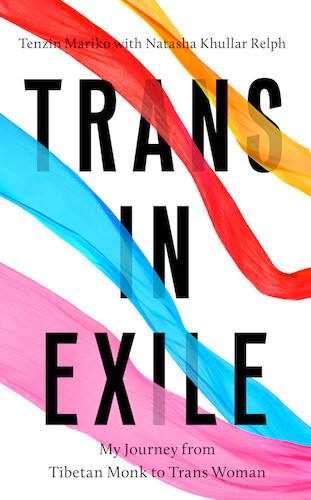 WORDLING INSIGHT
Anyone can be productive, write well, and keep on going when everything's going to plan, there's money in the bank, and your dreams are looking like they may come to fruition.
But who are you when things don't go to plan and it all feels like a lost cause?
What kind of writer are you then?
Do you still dream? Do you still believe? Do you still trust in yourself?
Anyone can write when things go well. Can you write when they don't?
GLOBAL REPORT
UKRAINE: Reporters Without Borders (RSF) says Russian troops in Ukraine are compiling lists of journalists for questioning. Journalists have received "visits" from Russian soldiers and been subjected to interrogations and searches. Their equipment has been seized, and in some cases have been taken hostage. If they refuse to cooperate, their media outlets are forcibly closed or they may even be abducted. "We remind the Russian authorities that targeting journalists is a war crime," Jeanne Cavelier, the head of RSF's Eastern Europe and Central Asia desk said.
BRAZIL: Media professionals in Brazil are going freelance faster than ever before, with three in 10 Brazilians working independently. A new start-up, Free the Freela, aims to ensure that these freelancers receive benefits such as maternity leave and paid time-off that they would have had through full-time jobs. The platform also strives to provide a safer, fairer, and more sustainable platform for finding, offering, and accepting work.
GERMANY: A second "Freedom of Expression Week," run by Germany's publishers and booksellers association began on May 3. Last year's inaugural effort had support from almost 35 partners, including Amnesty International, Reporters Without Borders, PEN Center Germany, the Gutenberg Book Guild, and the Anne Frank Educational Center. "At the heart of the program is a drive for a widening body of signatories to a Freedom of Speech Charter," reports Publishing Perspectives.
QUOTE OF THE DAY
"Editing might be a bloody trade, but knives aren't the exclusive property of butchers. Surgeons use them too."
— Blake Morrison
SHARE THE WORDLING
We may have spent more time creating writing playlists than doing actual writing this week at The Wordling HQ. Share The Wordling with a friend who can't write without their tunes.
or
Support us by buying us a coffee.