Good morning, friends. I was debating whether to start a new nonfiction book or work on my next novel, and ended up staring out of the window and doing neither. Oy.
I guess it's a decision I'll be "sleeping on."
Enjoy the issue!
Natasha Khullar Relph
NEWS & VIEWS
Where have all the junior editors gone?
In publishing, editors are burning out, editors are leaving, and editors aren't really editing any more. That's the big takeaway from #publishingburnout, a conversation that has recently been gaining traction on social media and highlighting the struggle of editors, especially junior editors, in publishing globally.
In an impassioned viral Twitter post, Molly McGhee laid out why she was quitting her job at Tor Books in the same week that her first acquisition, Olivie Blake's The Atlas Six debuted at number three on the New York Times bestseller list. In a subsequent interview on LitHub, she calls the workload and burden on junior editors "unliveable and untenable."
What this means for authors, other than even slower responses and less editorial support, is the requirement that books be as close to publishable as possible before they're acquired.
With editors doing less editing, agents have taken on that role, working closely with their authors to get books polished before taking them out on submission. And with editors more heavily involved with book promotion, there are higher expectations from authors to think about marketing, both before and after the book deal.
To sum up, the editing of a book now takes place before, and not after, the book deal.
So, if you're a writer, get ready to work with—and pay for—freelance editors. And if you're a freelance book editor? Make sure people know you're available for hire.
SEE ALSO:
Things no one tells you about being a working writer: Faylita Hicks has made some mistakes and some mindset shifts, and she's laying them out.
Why you should write every day: You'll get better, you'll have more confidence, and you'll save a lot of time, says Frank McKinley.
Magnetize your ideal agents and get them excited to represent you: Get several offers. Be in your power. Pick the agent who is right for you.*
*This is a sponsored post
WRITERS WANTED
Handing it over to you today: What would make this section a must-read for you? Do you want us to create a database of freelance writing markets with pay rates? How to Pitch guides that go in-depth with particular publications? (A literary agents database is already in the works.)
Basically, we want to help you get more work but we'd love to know what kind of resources would most help you.
Hit reply and let us know. If enough of you tell us you want something or if we fall in love with a particular way of doing it, we'll make it.
This week, we're running a special series with a spotlight on Ukrainian journalists and writers.
Today, we feature Julia Orlova, the CEO of Vivat Publishing, the second largest publishing house in Ukraine, publishing 400 titles per year across adult and children's categories, with translations appearing in 26 countries.
She told Publishers Weekly: "So far, the demand for Ukrainian books has increased significantly, driven primarily by the number of refugees—mostly women and children. For terrified toddlers, a book is a comfort, an opportunity to enter into another bright, peaceful, often fairy-tale world, where it is so good and comfortable. For children's psyche, reading is a kind of rehabilitation tool after experiencing stress.
"In addition, Ukrainian readers want to see and buy books in their native language. Today, a book in their mother tongue is more than just a book. It is a bridge that lies between the foreign land and home, an inseparable link with the homeland. For our refugees, coming across a book in Ukrainian in a foreign bookshop equals to meeting a compatriot who, like you, has lived through the war, heard the terrible thunder of explosions and felt constant fear for his family and home, and then finally found themselves in relative peace. This is why the encounter with a Ukrainian book abroad is so important, almost therapeutic for our citizens."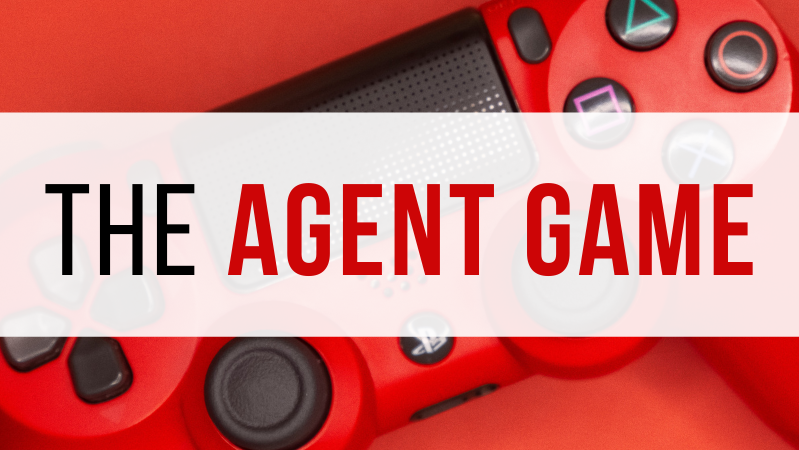 You've finished your book, and it's time to find an agent and get it sold!
Before you do, though, take some time to understand how agents work and what their motivations are.
This informs how you can pitch them, how you can make their lives easier, and how to ensure that your interests align.*
*This is a sponsored post.
WORDLING INSIGHT
When you're looking at other writers, remember that what you're seeing is their highlight reel.
You're seeing their published work, their awards, their loyal readership.
What you're not seeing is the 77th revision on the novel, the rejections, the showing up to work every day even when it's difficult, even when it's thankless, even when it's unrewarding.
What you're not seeing is the hate mail that gets them down, the insecurity that stops them from writing, the crippling feedback that makes them never want to put themselves out in public again.
So if you're tempted to compare, compare not only what they have achieved, but what they have done to achieve it.
Then go do that.
NOT TO BE MISSED
Want to sign with a literary agent for your book. I have a course that can help.*
*This is a sponsored post.
SHARE THE WORDLING
It's too nice outside for the Wordlings to be working inside. Share The Wordling with a writer you know is procrastinating.
or
Copy and paste the link to send to writers you know: