Good morning, friends. I'm super behind on my emails this week, so if you've written to me and haven't heard back, I'm not ignoring you, I promise. I'm just very very behind. I respond to every single email I get even if it takes me ages. (Perhaps that's why it takes me ages?)
Enjoy the issue!
Natasha Khullar Relph
NEWS & VIEWS
The NFT drop
If you haven't been following along as closely as some of us (*cough* obsessively *cough*), you might be forgiven for thinking that NFTs and blockchain are a pixelated fad that you could do with knowing nothing about.
But pay attention, and you'll start seeing them in the unlikeliest of places, like, let's say, news organizations. Consider, for instance:

The South China Morning Post created a new tech startup to profit from historical content. Their first collection, named "1997 Premium Series" sold out in two hours for $130,000.


Quartz sold the first-ever NFT news article for $1,800.


The New York Times followed by selling a picture of a column for $560,000.


Forbes sold a cover for $408,000.


The Economist did the same for $420,000.


And TIME magazine launched TIMEPieces, generating more than $10 million in revenue and a community of over 25,000 artists, collectors, and NFT enthusiasts in the last year alone.
In March, TIME released the first-ever full magazine issue as an NFT and just this month, Vogue has launched an NFT collection in Singapore featuring "artworks that challenge cultural, racial and gender stereotypes in fashion." In fact, news publishers analyzed by Press Gazette have sold nearly $12 million worth of NFTs since March 2021.
If you're thinking there's no way that can possibly last, you're likely right. Which is why publishers like TIME are investing in forming communities based on NFT purchases. "The utility part and entertainment part will converge," chief technology officer of Forbes Vadim Supitskiy, told Digiday. "NFTs will become tickets to both virtual and metaverse events, as well as serve as the access key for memberships."
SEE ALSO:
On leaving Twitter: In case you've been lucky enough to have avoided all opinions about Elon Musk's Twitter purchase, here's one from Hugh Howey that's a must-read. In fact, we'd say make it your only read.
On bicycling on book tour: In one of the more creative book tour strategies we've seen lately, Jon McGregor is cycling through the UK to see how many independent book stores he can visit in two weeks.
On writing crime fiction: ProWritingAid is once again running Crime Writer's Week, a free annual event that includes interviews with bestselling authors, trainings, workshops, and Q&As specifically curated for crime writers. Running June 20-23.
WRITERS WANTED
Pssst? Did you know we're working on a literary agents list/database? The thing we're most excited about with this new list is that each agent will have a separate page with links to recent articles written about them or their work.
This ensures that their background, the books they've sold, the authors they've worked with, the things they've said in the media, and any disputes they've gotten into is information that's readily available to you.
While we get the database up and ready, we have lists of both UK and US agents (1,500+ agents) that we've put together.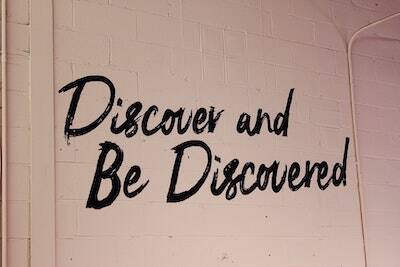 This section will return next week. In the meantime, if you know a writer, editor, agent or media professional that we should feature, hit reply and let us know!
The Novel Writing Training Plan*
Use this guide before you start writing to work out your narrative arc, plan out your key plot points, flesh out your characters, and begin to build your world. Then, when you begin your writing journey, you will have a map to follow along the way.
*This is a sponsored post.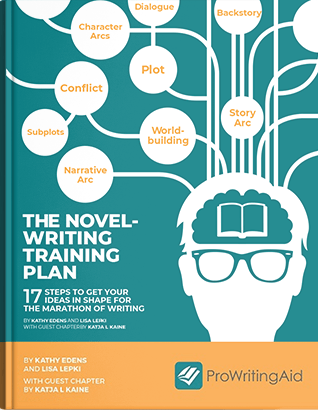 WORDLING INSIGHT
If you start defining yourself against what everyone else is doing, you've already lost the game.
Be you.
Be proudly you. Defiantly you. Undeniably you.
GLOBAL REPORT
NORTH KOREA: Known as "the pink lady" for the color of the traditional Korean attire she wears to deliver news reports, Ri Chun-hee is North Korea's top state TV news anchor and a mouthpiece of the country's dictators. A staple on North Korean television for more than 50 years, Ms. Ri, 79, was given a luxury home this month by the country's leader as a reward for her loyalty.
GERMANY: The German Publishers and Booksellers Association, the organization that oversees the Frankfurt Book Fair, has raised €21,000 ($22,000) for aid projects to support Ukrainians impacted by the Russian invasion. The fair, together with the Ukrainian Booksellers and Publishers Association (UBPA) has launched an international campaign to raise more funds. The fair will also offer members of the Ukrainian Book Institute a free booth during this year's fair.
HONG KONG: Free media in Hong Kong has been almost completely dismantled by the government crackdown, clearing the market for an expanded pro-Beijing and state-owned media sector, a report by UK-based advocacy group Hong Kong Watch has said. The report has called for international governments to offer pathways and assistance to fleeing Hong Kong journalists who want to emigrate, and to continue Cantonese language media from overseas, the Guardian reports.
QUOTE OF THE DAY
"If a nation loses its storytellers, it loses its childhood."
— Peter Handke
SHARE THE WORDLING
The Wordlings have been buying notebooks and new pens. Share The Wordling with a writer who spends all their money on stationery they don't need.
or
Support us by buying us a coffee.