Good morning, friends. My advisor told me last week that despite how much I talk about this being an international newsletter, it's light on what's happening globally.
So, from today, you'll find a new section—Global Report—in which I'll be sharing media and publishing stories from around the world.
Enjoy the issue!
Natasha Khullar Relph
NEWS & VIEWS
Paid subscriptions
Even as subscription newsletters are being hailed as the next big thing for solo creators, news organizations seem to be in an on-again-off-again relationship with paywalls.


The trend is definitely toward asking readers to pay for journalism (The Atlantic and Slate dropped their paywalls in the past and then reinstated them), but one thing is clear: relying on subscriptions exclusively is not a smart business decision, no matter whether you're a global media entity or a solo creator.
"The reality is only a very small percentage of a publication's audience will pay," Brian Morrissey, President and Editor-in-Chief of Digiday Media writes in his advertiser-supported Substack newsletter, Rebooting. "For most, a more flexible approach will serve them better, including ditching the idea that what people crave is 'unlimited access' to ever more news. Better to instead focus on finding your most passionate fans and offering them added value, as Quartz is doing, with additional tailored products."
Josh Spector of the For the Interested newsletter sums it up:
Dear Newsletter Creators,
Even Netflix now realizes depending solely on paid subscribers as your revenue stream is a mistake.
Adjust accordingly.
SEE ALSO:
The Disability Matters toolkit: This toolkit from the Donald W. Reynolds Journalism Institute was produced as a starting point for journalists or news organizations looking to improve coverage of disability and the accessibility of news products. Access it here.
Authors on organizing their book collections: If, like us, you're a sucker for hearing about (and Googling images of, ahem) the book collections of authors, then you're going to love this piece on how four authors organize and declutter their massive book collections.
Self-publishing 101: The folks over at ProWritingAid share the 12 steps to indie publishing a book, right from planning and outlining to distribution and promotion (and then starting all over again).
WRITERS WANTED
Some calls for pitches on Twitter this past week:
Bonus: If you're interested in a full-time reporting job, the NYT is looking for two international investigative reporters. See here.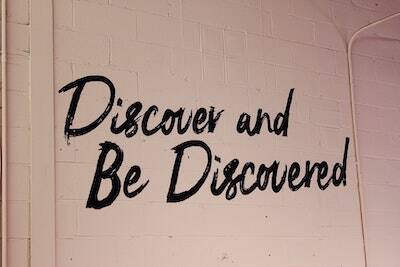 Know someone who should be featured in this section? Hit reply and let me know.
Creating Legends: How to craft characters readers adore… or despise.
Learn how to invent characters based on actions, motives, and their past. Discover how archetypes—not stereotypes—should help inform your character's deeper motives and desires. Understand how to create an emotional connection to your protagonist (and antagonist) for your reader that extends beyond real life.
*This is a sponsored post.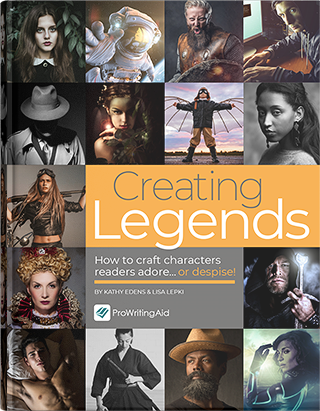 WORDLING INSIGHT
Do you respect someone's success more if it has come after a lot of struggle? Do you find it easy to dismiss success when it's come after a life of ease and comfort?
Could that, perhaps, be why you sometimes create struggle for yourself?
GLOBAL REPORT
SOMALIA: Earlier this month, the first all-women media house in Somalia was launched. The Bilan project, funded by the United Nations Development Program (UNDP), will report on gender-based violence, women in politics, and female entrepreneurs.
GREECE: Press freedom and the safety of journalists in Greece are under great threat, according to a report compiled by the Media Freedom Rapid Response (MFRR), an alliance led by the European Centre for Press and Media Freedom. Greece ranks 70th in the 2021 World Press Freedom Index and has the 4th worst ranking in the EU.
RUSSIA: Vogue Russia has stopped publishing. GQ, Tatler, Glamour, Architectural Digest, and other Condé Nast publications will also cease operations as a result of the war in Ukraine and Russia's new censorship laws, the Guardian reports.
NOT TO BE MISSED
It's no secret that I'm a huge fan of ProWritingAid. Nothing leaves my desk without having been put through the app (including this newsletter!)
Which is why even though this is a sponsored post, I'm not only happy to recommend the product, but insist that you give the free version a try. (And if you decide to purchase, there's a spring sale with 25% off for the next two days.)*
*This is a sponsored post.
SHARE THE WORDLING
Sharing is caring. Share The Wordling with a writer you care about.
or
Support us by buying us a coffee.