NEWS & VIEWS
Journalists as brands
It's not a real media argument if it doesn't start on Twitter, have everyone offering up a hot take, and feature at least one mention of The New York Times, amirite? This one had two. Steven Perlberg reported in Business Insider that The Times is not happy that journalists are building their own personal brands, to which ex-Times reporter Taylor Lorenz tweeted, "… the longer you stay at a job that restricts you from outside opportunities, the less relevant your brand becomes."
NYT White House correspondent Maggie Haberman (who is no stranger to personal branding with 1.7M followers on Twitter) accused Lorenz of being attention seeking, and well, it was all downhill from there.
Should you care?
We say you should. Because, for once, writers have some clout and we're not afraid to use it. Elizabeth Spiers, former Editor-in-Chief of The New York Observer and founding editor of Gawker, says media professionals are personal brands, whether they like it or not (so build it! use it!). Brian Morrissey of Digiday Media blames the rise of personal brands on institutional failures. "Anyone who has been in journalism long enough has been laid off because of boneheaded decisions made by the supposed experts in business," he writes.
Writers who have large followings are useful to media brands, too. It's no coincidence that The New Yorker's daily newsletter, with 2 million subscribers, decided last week to roll out a "voicier and more editorialized approach."
Moral of the story? You don't have to build a personal brand to succeed (at least for now), but if you have one, make sure to leverage it.
SEE ALSO:
It's probably reporter's block: Drank the coffee, stroked the cat, walked around the neighborhood (seven times), drank more coffee, yelled at the children, doomscrolled through Twitter, and still can't get those words out of your head and on to the page? Maybe it's not a writing problem, but an information one. You need to learn more.
Exploit your copyright: Or someone else will. Yawning when someone says, "there are more options than ever for writers" is probably the correct response, but know that none of those options are available to you if you sell all rights to publishers who then do nothing with them. Be smart about what you give away. And then exploit the rights you retain.
Don't make the same mistake twice: That bad habit that your editor catches and fixes repeatedly without complaint, but that you don't even know you have, such as, oh I don't know, run-on sentences or what-you-think-are-funny-but-may-actually-be-annoying asides? You can spot 'em, fix 'em, and be done with 'em.*
*This is a sponsored post.
WRITERS WANTED
Interested in writing about the environment, climate, or sustainability? Take a look at the following opportunities:
JOB: Environment editor, The Bureau of Investigative Journalism, London. Deadline: April 18
JOB: Lead Editor Sustainability, Wirecutter, The New York Times, New York.
JOB: Sustainability Reporter, Politico, Arlington VA.
FREELANCE: Bay Nature. Pays $0.20-$1 a word USD.
FREELANCE: Hakai Magazine. Pays CAN $1.30 a word.
GRANT: Earth Journalism Network (EJN), in partnership with the Waitt Institute Up to 12 story grants will be made available.
THE WORDLING PROFILE: HARUKI MURAKAMI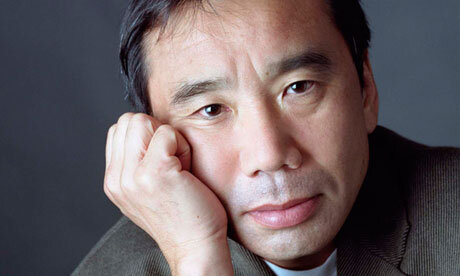 It's 1978. Haruki Murakami, a 29-year-old jazz club owner in Tokyo, is at Jingu Stadium watching a baseball game between the Yakult Swallows and the Hiroshima Carp. Dave Hilton hits a double and in that moment, Murakami has a realization. A thought that comes out of nowhere:
"I can write a novel."
On deciding to write a novel: "I had no concrete image of what I wanted to write about—just the conviction that I could come up with something that I'd find convincing."
On being a story-watcher: "Writing a novel lets me intentionally dream while I'm still awake. I can continue yesterday's dream today, something you can't normally do in everyday life."
On creating unique characters and plots: "I'm always interested in people who've dropped out of society, those who've withdrawn from it."
On what it takes to be novelist long-term: "What's needed of the writer of fiction—at least one who hopes to write a novel—is the energy to focus every day for half a year, or a year, or two years."
You know how to write, now learn how to edit. The folks at ProWritingAid have put together the ultimate guide for writers, by writers, on how to edit your work. Download it here at no cost.
*This is a sponsored post.
SHARE YOUR WORK
Had something published recently? Or a writing/publishing win that you'd love to share?
Send it to us and if we like it, we might just share it!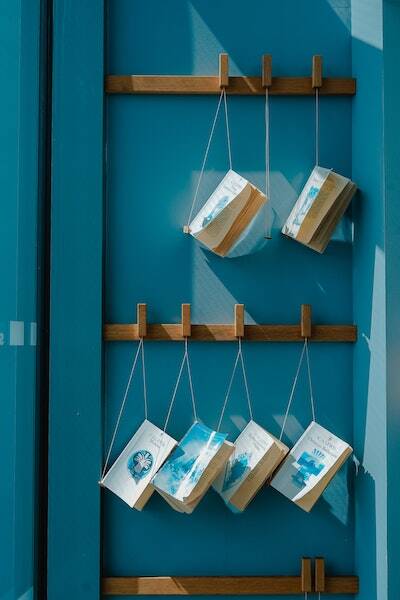 Photo by Toa Heftiba on Unsplash.
C.S. Lewis is my favourite of all times; his thinking was out of this world. This picture is taken in C.S. Lewis square in Belfast, where you can sit, have a cup of tea and relax while reading one of his books. Such a pleasant experience.
THING TO DO TODAY
When you've written pubic instead of public more than once (uh, guilty!), it's time to ditch the squiggles and embrace the AI. Like this one.*
*This is a sponsored post.
SHARE THE WORDLING
The Wordlings at HQ are trying to keep up a 38-day writing streak. Share the Wordling with a friend who needs a nudge to keep going.
or
Copy and paste the link to send to writers you know: