Over the weekend, I met a beautiful white cat called Ziggy Stardust, who was all but ready to follow me home until her three-year-old owner put an end to that idea. It's nice to know that no matter what else may be happening in my life, at least for now, I still have a way with cats.
Enjoy the issue!
Natasha Khullar Relph
NEWS & VIEWS
Door knocking
In case you're unfamiliar with Libs of TikTok, it's a Twitter account with almost a million followers that reposts TikTok videos that are, according to the Washington Post, primarily from LGBTQ+ people, with incendiary framing and mocking comments designed to generate outrage. These videos find their way to the most influential names in right-wing media and the content the account surfaces shows a direct correlation with the recent push in US legislation and rhetoric directly targeting the LGBTQ+ community, Washington Post reporter Taylor Lorenz wrote last week. In her piece, she named the person behind the account.
And that's when all hell broke loose. Right-wing media pundits are outraged that Lorenz would name the woman behind the account, accusing her of doxxing, and surfacing a picture of Lorenz knocking on doors to confirm the woman's identity.
"Doing her job" or "reporting" is how Tom Jones at Poynter describes it. "This is Journalism 101. Has there ever been a journalist who hasn't knocked on a door at least once in their career?" he writes.
In the end, it comes down to journalism ethics and the question of who has the right to remain anonymous. Lorenz does a good job of summing it up: "[Chaya Raichik] gave interviews to The New York Post, Tucker [Carlson]… registered a media company, registered a trademark. So yeah, I thought it was quite important and in the public's interest to find out who was running it."
Bonus reading: This piece by Isaac Saul in the Tackle does an excellent job of breaking down the issue from both sides and providing context.
WRITERS WANTED
I added 31 new markets to our How to Pitch page over the weekend.
New markets include:
Current Affairs: The Diplomat, The Nation
Environment/Climate/Wildlife: American Falconry, Earth Island Journal, National Geographic, National Parks Conservation Association, Tennessee Wildlife Magazine, The Old Farmer's Almanac.
Journalism/Media: Great Escape Publishing, The Writer, The Writer's Chronicle, Writer's Digest
Opinion: LA Times
Regional: AramcoWorld, Texas Highways
Trade: Army, WCT
Travel/Adventure: Afar, Caribbean Beat, Explore (Canada), France Revisited, Transitions Abroad, Verge, Wanderlust (UK)
Women: Chatelaine (Canada), Ms, Redbook, Sasee, Woman's Day
Work/Careers: HR Magazine (UK), Our Times (Canada)
The page now has a total of 53 pitching guidelines. Check it out here.

Representation matters. And when you have a female Indian founder (me!) who has spent the last two years battling racism in publishing (and 20+ years dealing with it elsewhere), it matters on a deeply personal level.
So, I'm committing publicly to diversity at The Wordling.
Our goal is to have:
– 50% of all writers we feature be female or non-binary, and
– 50% of all writers we feature be people of color.
I will also be looking at diversity in other ways and am particularly keen to feature LGBTQ+ writers, writers with disabilities, and writers with geographical diversity.
I won't always get it right, which is why I would love your help. Please send me suggestions and names of writers and media/publishing professionals we need to hear and learn from. They can be authors, journalists, content writers, agents, editors, publishers, etc. (And if you can make introductions, please let me know, too!)
Hit reply on this email and send me some names.
Let's be the change we need to see in the media and publishing world and shower some love on the writers who don't get their due elsewhere.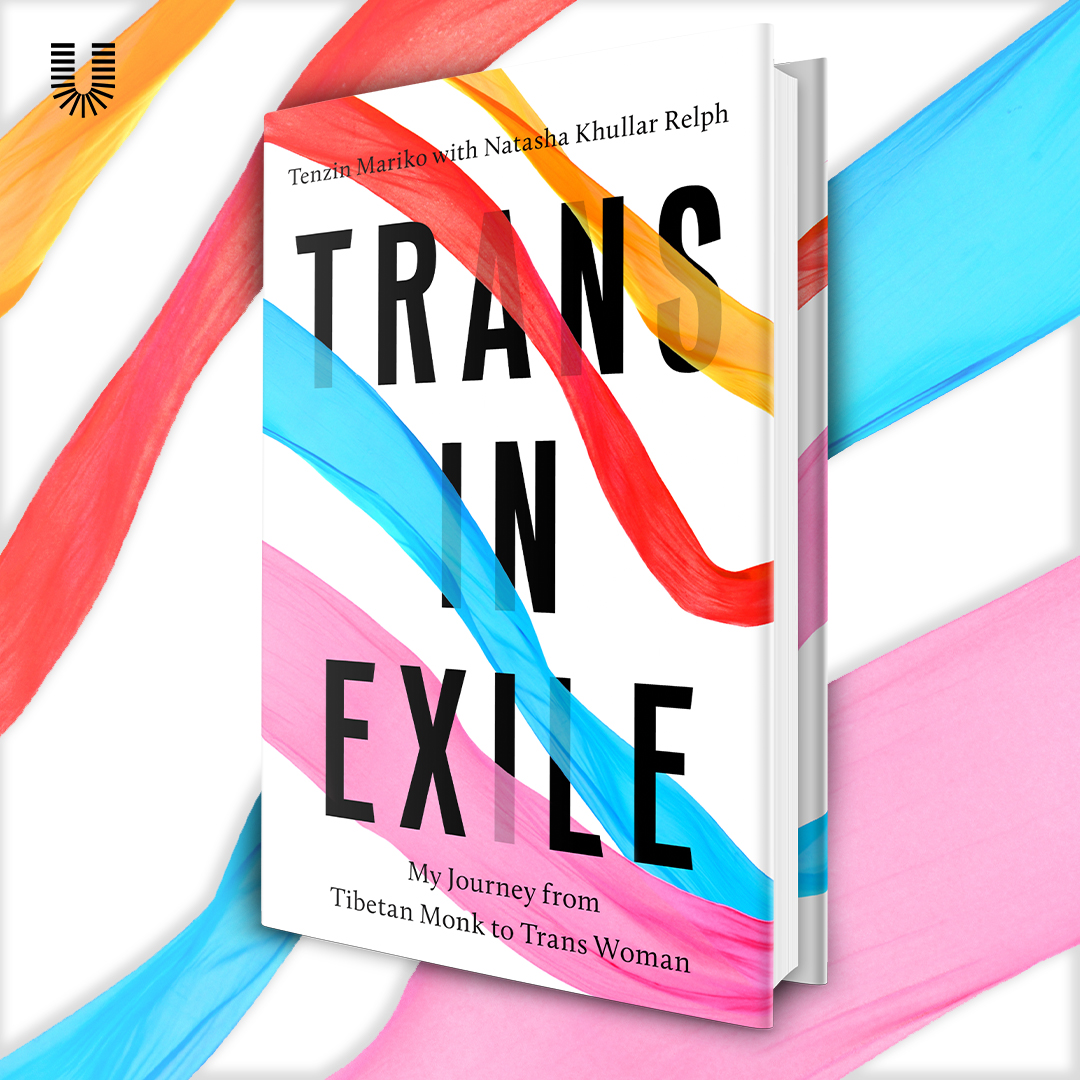 Co-written with The Wordling founder Natasha Khullar Relph, this book is Tenzin Mariko's journey from Buddhist monk to transgender youth icon, against the backdrop of a changing Tibetan diaspora.
WORDLING INSIGHT
The days when you feel you have nothing to show for years of effort are, for a writer, the darkest of all.
But remember, success happens at the intersection, when you're too busy to see or notice what's happening.
Keep doing the work you're doing.
One day it will count.
NOT TO BE MISSED
Did you know I'm co-writing and crowdfunding a book?
Trans in Exile is the story of Tenzin Mariko, the first Tibetan Buddhist monk in history to have publicly come out as a trans woman.
SHARE THE WORDLING
The Wordlings have realized that the words don't write themselves and therefore, they're going to have to suck it up and do some work. Share The Wordling with a writer who'd rather be reading.
or
Support us by buying us a coffee.