Happy Thursday! The Wordlings are trying to get us some of that balance thingmajig that people keep talking about, so we'll be taking an Easter break.
Expect us back in your inbox on Tuesday, April 19.
NEWS & VIEWS
Audio-first journalism
Turns out, podcasting isn't just a medium for tech bros to tout their morning routines as the key to their success, but a growing opportunity for better storytelling. And newsrooms are here for it.
In 2019, the UK's Telegraph doubled down on its podcast strategy with four main weekly shows and a 120 percent increase in listener figures. And in 2020, This American Life won the very first Pulitzer Prize ever given to audio journalism, signalling that this trend is very much here to stay.
The New York Times is getting in on the act with "a new app for audio journalism and storytelling" currently in beta, and London-based audio journalism platform Curio raised $9m in Series A funding in 2020. The numbers are set to grow with 31 percent of Americans and 22 percent of Britons saying they access at least one podcast a month.
What does this mean for you? Two things:
(1) Your audio rights are more important (and profitable) than ever. Check your freelance contracts for sneaky clauses that allow publications to use them without additional payment.
(2) If you're keen on audio, now is the time to polish up those skills. Here are some tips on making the transition.
SEE ALSO:
Become a six-figure freelancer: Five must-read tips from freelance writer Kat Boogaard on the steps she took and the shifts she made in order to increase her income.
Diversify your sources: Your journalism will be better for it and your readers will feel more represented in your stories. Here are the questions to ask, according to Neema Roshania Patel from the Washington Post.
Uncover who's behind a website with this checklist from the Columbia Journalism Review.
WRITERS WANTED
Quick tip: As a freelance writer looking for regular, reliable work and income, consider applying for remote jobs. You can negotiate part-time hours, even if they aren't explicitly advertised, and discuss scope of work rather than hours if it feels like a fit.
Current opportunities:
SmartBrief: Looking for a part-time Finder/Writer to produce email newsletters that summarize news on a wide range of industries for a B2B audience. 20-25 hours per week.
Netflix: The Writer will work with the narrative and creative teams to create dialog, mood, emotion, and descriptors for the established vision. (Remote within US only.)
ShortPoint: High-quality written and video content in partnership with developers and product managers to provide customers with product information, guides, tutorials, and resources.
Fishawack Health: A Fishawack Medical Writer researches, writes, edits and prepares high-quality material for a variety of customised medical communications initiatives. (Remote within UK only.)
For more remote jobs, check out:
Kassondra Cloos on Making a Career in Travel Writing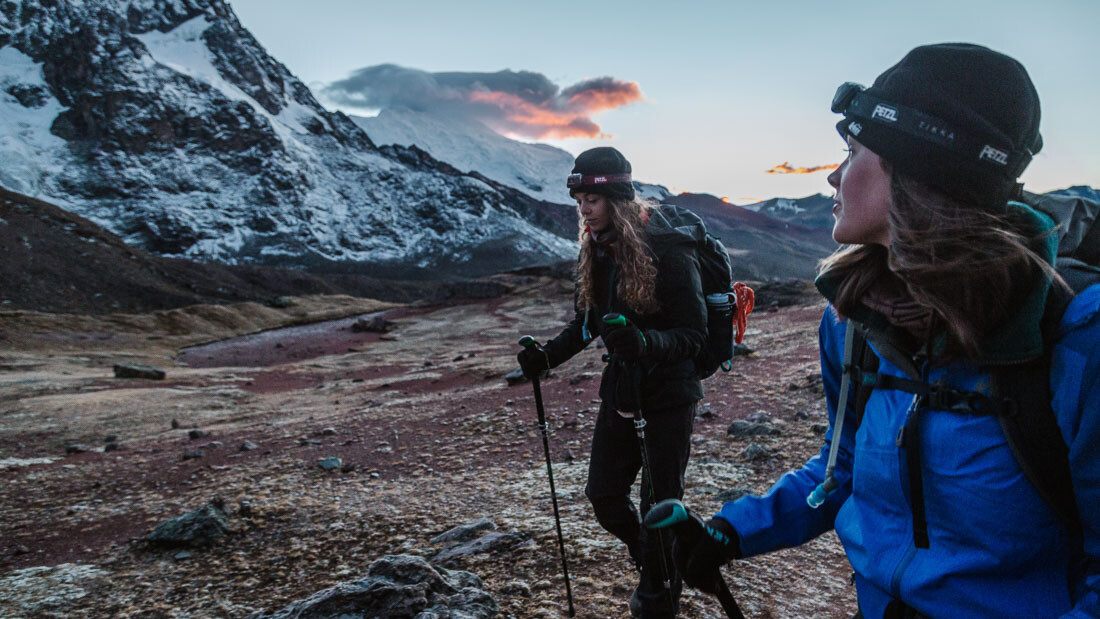 We spoke to the adventure travel writer about traveling on assignment to 13 countries, including Mexico, Peru, Sweden, Germany, and Japan.

On being paid: You really have to be committed to being serious about it. There are a lot of places who will pay you no money to take a free trip. And a lot of these places will pay you $50 or so for a story. You just have to say no.

On press trips: You have to do your due diligence as a writer when you're being invited on a press trip. Ask to see the schedule ahead of time, ask what the vibe is going to be, and how many people are going to be on the trip.

On finding opportunities: When I reflect on where the best trips have come from, they mostly are from the ATTA and two sister PR companies, Backbone and rygr.

On writing about her home state: Somehow, no matter how far away I travel, I always find myself talking about Rhode Island with strangers. I can't help but explain our quirks and complexities.
"Have you ever wanted to double your daily word counts? Do you feel like you're crawling through your story, struggling for each paragraph? Would you like to get more words every day without increasing the time you spend writing or sacrificing quality? It's not impossible, it's not even that hard. This is the story of how, with a few simple changes, I boosted my daily writing from 2000 words to over 10k a day, and how you can, too."
-Rachel Aaron
*This is a sponsored section.
SHARE YOUR WORK
Had something published? Won a contest? Got an acceptance from a dream publication? Landed an agent? We want to hear your wins and shout about them from the rooftops (or in this newsletter, anyway).
Send them here and we'll publish a selection every day next week.
NOT TO BE MISSED
Best idea we've heard all year: This Tokyo café that won't let you leave until you meet your deadline. (We won't name names but some Wordlings would be stuck there for a very long time.)
SHARE THE WORDLING
Wordling HQ is taking an end-of-week break and heading to the beach. Share The Wordling with a writing friend who could use some time off.
or
Copy and paste the link to send to writers you know: