Do you know what Wordlings love even more than writing? Reading!
I've personally been a Scribd subscriber for eight years, so I'm delighted to recommend them to you today. You can get 60 days of free reading and access to a million+ titles when you sign up.
– Natasha Khullar Relph, founding editor
NEWS & VIEWS
Banned in the USA
In an extremely worrying trend, book bans are on the rise in the US with more than 1,500 book bans instituted in US school districts in the last nine months.
Jonathan Friedman, director of PEN America's Free Expression and Education told the Guardian that challenges to books, specifically books by non-white male authors, are happening at the highest rates they've ever seen. "What is happening in this country in terms of banning books in schools is unparalleled in its frequency, intensity and success."
The American Library Association notes that books telling the stories of Black and LGBTQ+ people or by authors in those communities were among the 10 most challenged titles in 2021.
Should you, as an author, be concerned?
About censorship, most definitely. About book sales? Probably not.
Reports show that efforts to censor literature often end up having the opposite effect. Banned book clubs are springing up all over the country while sales of some titles, such as Maus , the Pulitzer prize-winning graphic novel about the Holocaust by Art Spiegelman, saw a huge rise in sales following its banning by a Tennessee school board.
How this plays out remains to be seen. In the meantime, Congress is investigating.
SEE ALSO:
Write more: Want to write 5,000 words a day? Or heck, even just a thousand? Here's some excellent advice, ranging from the mindset to the practical (and even the strategy), generously offered by Wall Street Journal and USA Today bestselling author Connie Ragen Green.
Edit more: Once you finish writing, it's time to start cutting. Novelist and short story writer Sarah Gribble shows you how to tighten, remove that fluff, and make every word sing (or at least hum).
Read more: To be a prolific writer, you need to be a prolific reader. Scribd offers a million full-length titles, ranging from widely-known bestsellers to niche titles and publications. And they're offering readers 60 days of free reading when you join.*
*This is a sponsored post.
WRITERS WANTED
Got tech? Here are some pubs that will happily take your tech tales, both reported and personal.
BUSINESS INSIDER: "Insider covers the people, companies, and ideas changing our world… We welcome pitches of personal essays, as-told-tos, diaries, profiles, how-tos, reported features, and more. (Reported pay: $200-800.)
WIRED: "WIRED is a publication about change—about the ways science and technology are reshaping the world and what it means to be human. While the subjects of WIRED stories run the gamut from deep dives into the biggest tech companies to Hindu extremism to digital blackface to space food to true crime, every story has technology, science, or innovation as one of its key variables." (Pay starts at $500 for online, $2,500 for print.)
1843 MAGAZINE: "Where The Economist often analyses topics by looking at implications for decision-makers, 1843 features narrative journalism, telling stories from the ground up, usually with people at the heart." (Pay unspecified.)
POPULAR MECHANICS: We publish the latest science and technology news, authoritative how-to guides, and expert product reviews. We aim to provide readers with both knowledge and actionable advice. (Reported pay $300-$1,000.)
Jimmy Doom on Publishing a Story a Day on Substack
A small experiment he started during the pandemic has been going strong for over 600 days. We spoke to the prolific author, musician, and actor about his daily fiction project.

On writing directly for readers: If you're a writer, you have to write, you have to produce. I knew I could write quality material. I know I have a vivid imagination. Once I had people paying me, I couldn't let them down, it's as simple as that.
On finding ideas for stories: You're really constantly at work as a writer. Your mind is constantly thinking of something. If you see someone in line at the grocery store and they have an interesting quirk, that all of a sudden becomes a character.

On shooting a movie while writing: So we're wrapped for the day, I have this manic crime victim energy and nothing to do with it. And I took it home and wrote stories with it. So in that way, it helped. What I thought would be a distraction was not one.

On writing every day: A good time's not a good excuse. A bad time's not a good excuse. If you want to write every day, you're going to go somewhere and you're going to write. If you have to talk it in to a phone-based voice recorder and then transcribe it later, you can.


"A rich, generous book about writing and reading and Kurt Vonnegut as writer, teacher, and friend . . . Every page brings pleasure and insight."—Gail Godwin, New York Times bestselling author
Joining such classics as Stephen King's On Writing and Anne Lamott's Bird by Bird, The Art of Memoir is an elegant and accessible exploration of one of today's most popular literary forms—a tour de force from an accomplished master pulling back the curtain on her craft.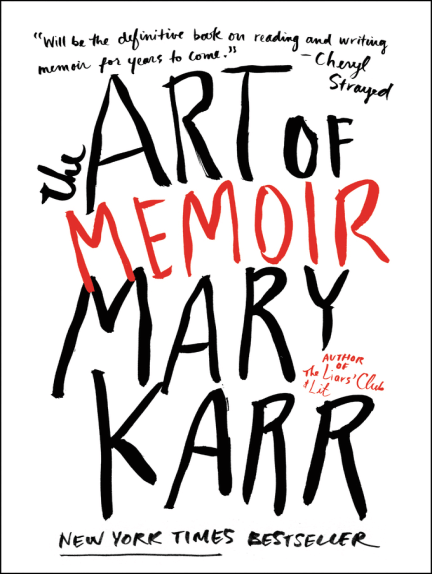 Polish up your writing skills with THE classic guide. Distill the essence of great nonfiction writing and learn to avoid common pitfalls with Zinsser's thorough and beautifully put advice. It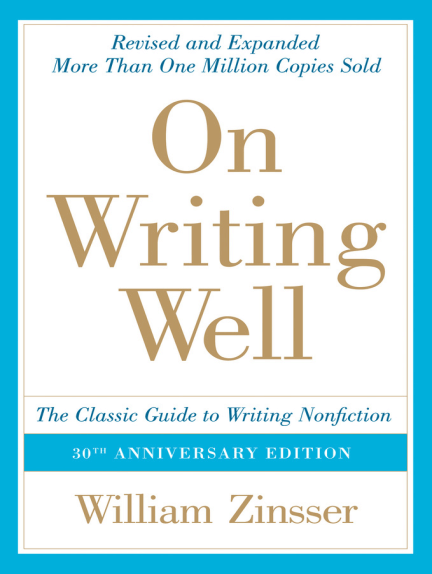 SHARE YOUR WORK
From next week, we'll be giving a daily shout-out to Wordlings who've had work published, received acceptances, or had writing and publishing wins.
Want to share yours? Send it to us and we might just shout you out!
QUOTE OF THE DAY
"Speaking personally, I want my films to make money, but money is just fuel for the rocket. What I really want to do is to go somewhere. I don't want to just collect more fuel."
– Oscar-winning director Brad Bird
SHARE THE WORDLING
The Wordlings at HQ have been bingeing on Call My Agent and have a newfound appreciation for our own. Forward The Wordling to your writer friend who's looking for an agent.
or
Copy and paste the link to send to writers you know: